Louise Bourgeois: The Return of the Repressed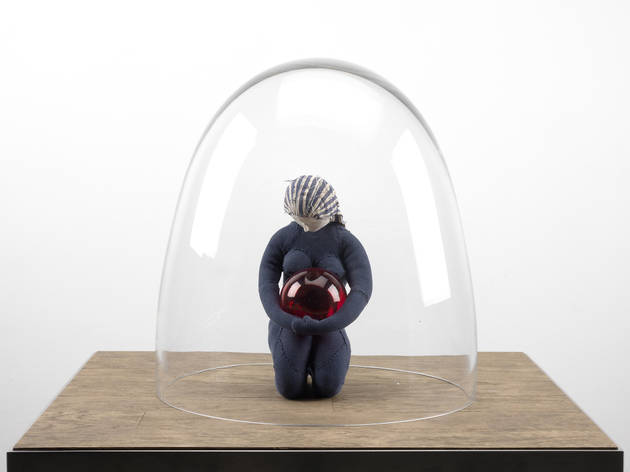 Louise Bourgeois at the Freud Museum? It's a forehead-slap of an exhibition concept: hardly any contemporary art descends to equivalent psychological fathoms or is as defined by looming mother and father figures, and the late artist herself spent decades in Freudian analysis. That said, virtually any Bourgeois show is a trip to the consulting room; accordingly, the context here is less galvanising than uncommonly sympathetic. Among Sigmund's spittoons and sketches, a work such as 'Knife Figure' (2002) – a stuffed, pink, triple-amputee figure with a blade for a head, at once aggressive and defensive – becomes a case history compressed into sculpture.
Alongside Bourgeois's Janus-faced haberdashery heads, pillowy mounds of knitted breasts, and near-abstract testicular bulges, though, what resonate most are moments of vulnerability. Two gauzy red watercolours of a breastfeeding baby reflect her late-blooming obsession with her mother as a protector figure, the wrinkled artist a perpetually dependent child. A newfound cache of writings, displayed in frames, meanwhile, casts painful light on Bourgeois's practice. Her traumatising childhood, shaped by her famously flawed father, is clarified as a deathless adversary: 'I am 62 years old and have dragged myself from day to day, the prey of an anxiety that only work as a sculptor has appeased,' writes Bourgeois, who was still writing mordant lists of 'easy' ways to commit suicide in her eighties. If this was a game for the highest stakes, she won. The prize now passes to us.