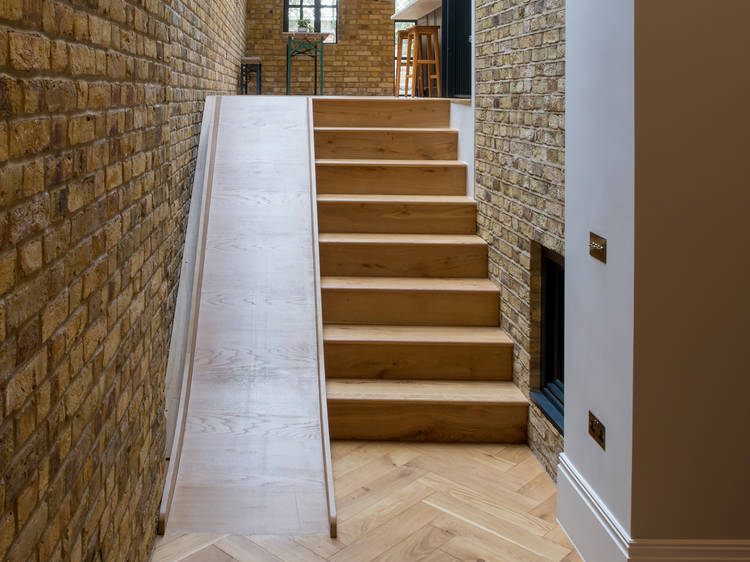 © C Pendritch
The home with a slide inside
Embrace your childhood fantasies and hit up this Homerton house which, yes, really has a slide inside. It's used to connect the kitchen to the basement of this mid-Victorian home. The owners wanted to make the existing cellar into a place for the whole family, so they created a double-height ceiling and a sunken living space to form an envy-inducing family room. They also built a large rear extension for a kitchen and dining space, and renovated the upper floors, adding bedrooms and a study in the loft space. But it's that slide that really brings it all together – not to mention bringing the fun.
© C Pendritch
Seán McAlister of architects Seán and Stephen, says: 'In the end it became a matter of daring each other to do it: the clients dared us to design it, and we dared them to go for it!'
A House with a Slide, 41 Groombridge Rd, E9 7DP. Homerton Overground. Sat Sep 21, bookings only.