Special Offers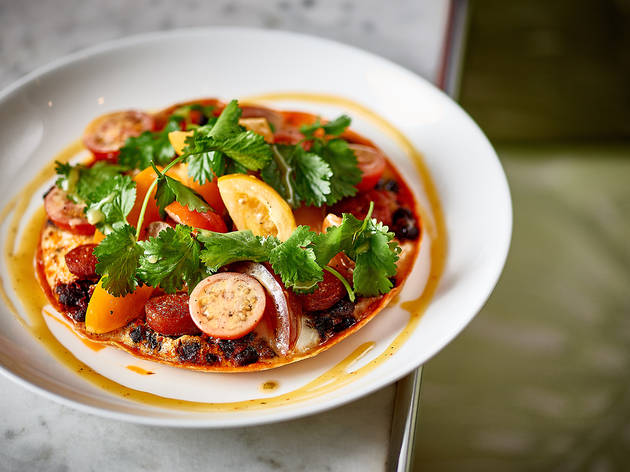 Close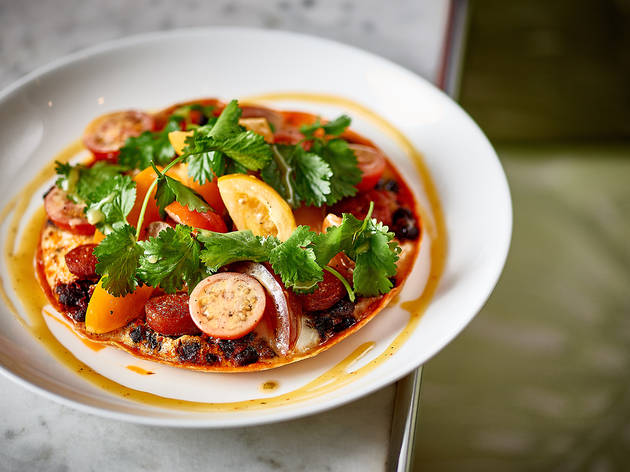 1/13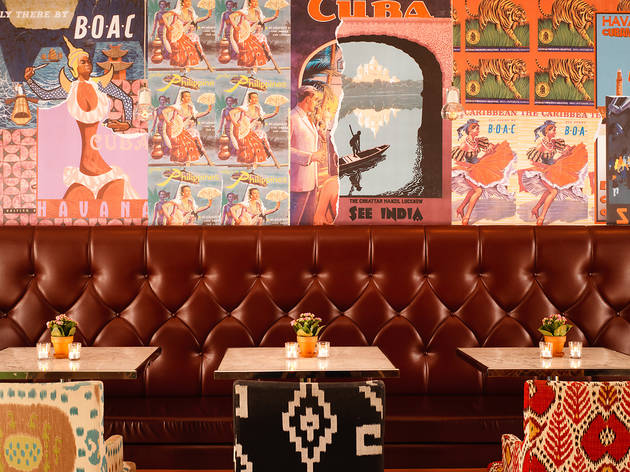 2/13
Niall Clutton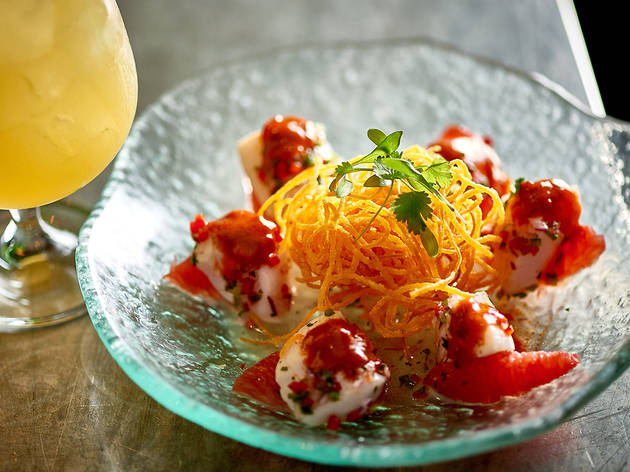 3/13
4/13
Niall Clutton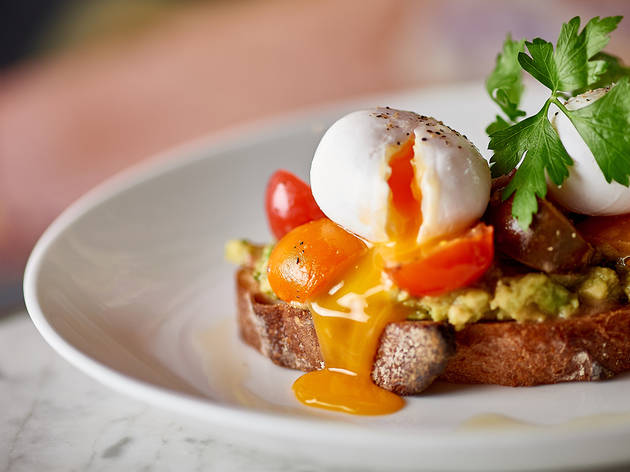 5/13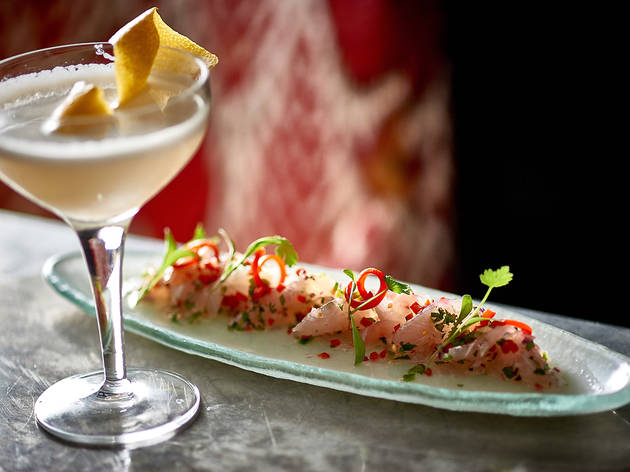 6/13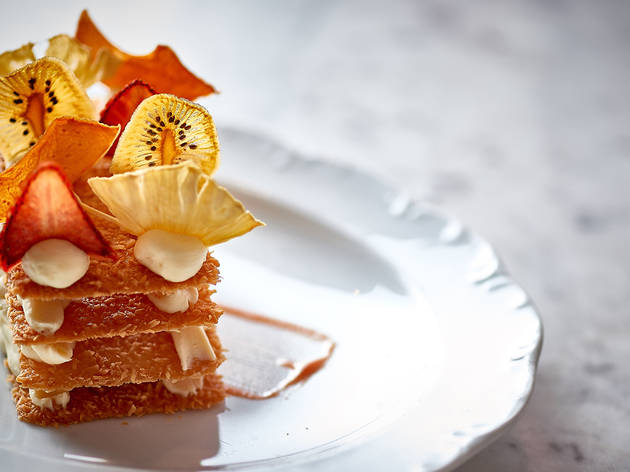 7/13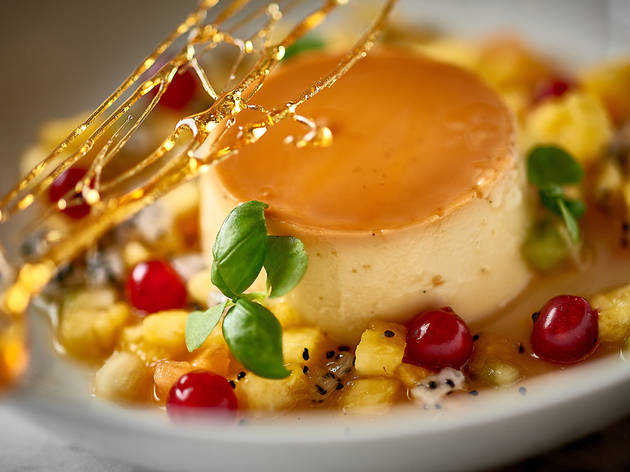 8/13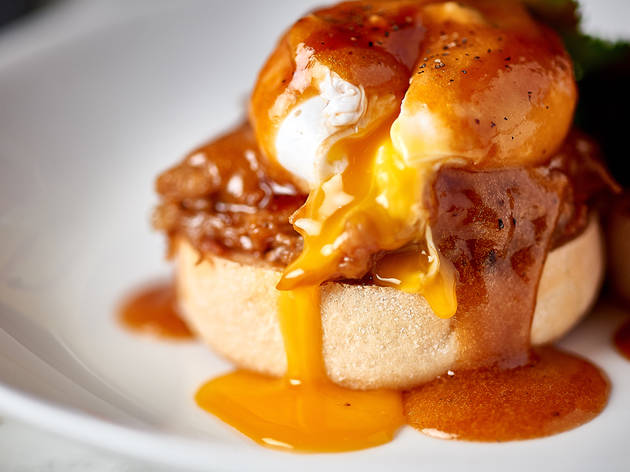 9/13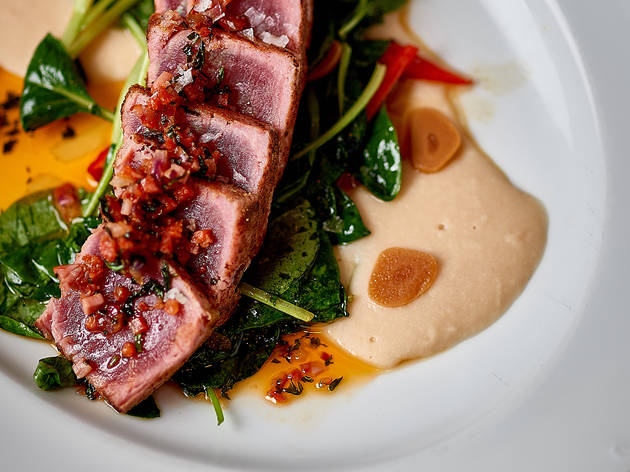 10/13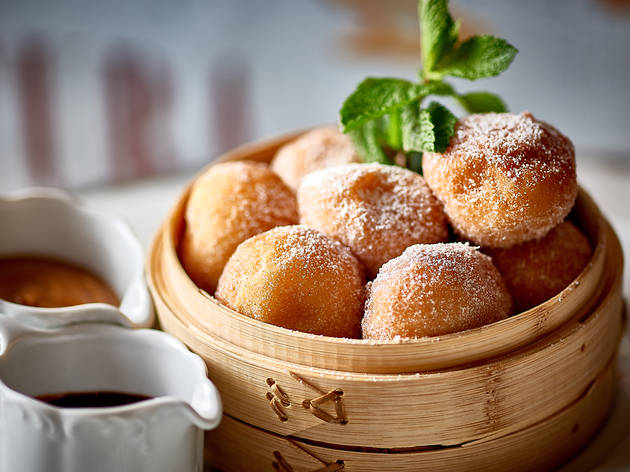 11/13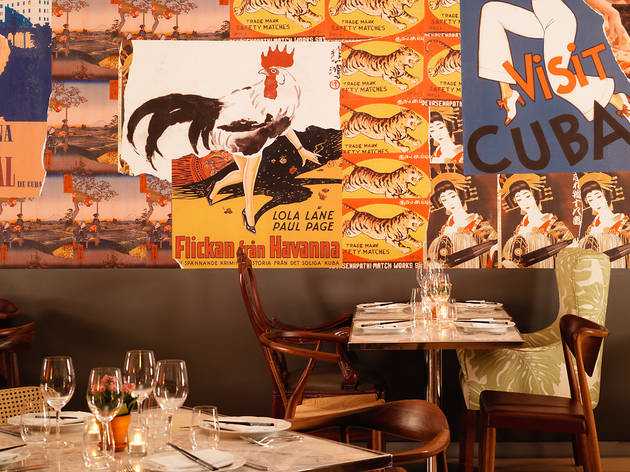 12/13
Niall Clutton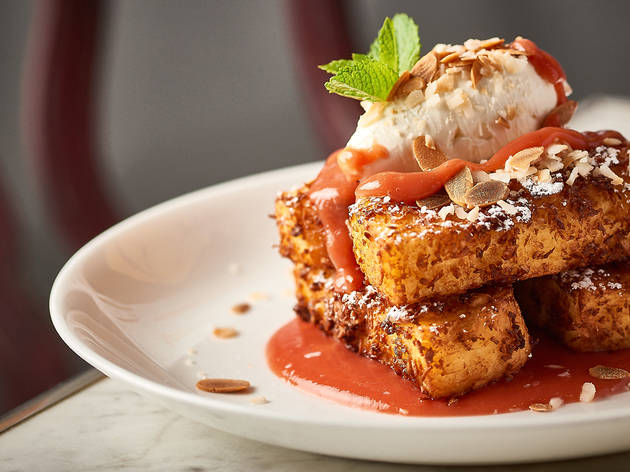 13/13
The culinary focus at this good-looking dining spot at the St Martin's Lane Hotel is, mostly, a fusion of Chinese and Cuban flavours. It's a cuisine that was borne from Chinese migration to Cuba in the late 1850s, to work in the Cuban sugarcane fields. It's still going strong in Havana's Chinatown.
The dinner menu here features dishes such as crispy wonton served with Spanish olives, currants, toasted coconut, almond and avocado ceviche, spring rolls filled with slow-braised short rib and sweet and sour chilli, chipotle-glazed tofu, and swordfish served with vegetable escabeche, yuca dumplings, bok choy, toasted garlic and a spicy shrimp coconut curry broth.
Tasting menus, bottomless brunches, bento boxes and an Asian-influenced Sunday roast also feature.
More
Less
Asia de Cuba says
For global travellers with a cultured palate and a love of variety, Asia de Cuba is a destination restaurant with a must-taste fusion philosophy. Inspired by the cultural synthesis of old Havana's Chinatown, chef Luis Pous interprets Asian-influenced Cuban fare for a modern crowd and a discerning palate. Fresh ingredients, handcrafted dishes, and eye-catching interiors make for an unforgettable dining experience with surprising cultural flavours.

Summer Terrace: Created in partnership with premium gin Tanqueray No. TEN, discover our summer terrace at St Martins Lane which is divided into two elements, representing the hotel's interior outlets. One part echoes The Den serving Gin & Tonic Afternoon Tea that will satisfy and surprise the most discerning of the tipple's enthusiasts; the other will reflect Asia de Cuba providing a selection of exclusive gin pairings.

Secret Supper Club (29 June): Join us for a candle-lit supper at a secret location within St Martins Lane. You won't know where you're dining until you arrive, and you'll be welcomed through a secret entrance. Expect music inspired by 1950s Havana, delicious wine and cocktails.

From Havana to your living room: We now deliver your favourite chino-latino dishes straight from our Asia de Cuba kitchen to your home or office. Try the beautifully prepared ceviche, share our Cuban-style slow-roasted pork, or indulge in the unforgettable Mexican doughnuts...without leaving the sofa.
More
Less
Venue name:
Asia de Cuba
Contact:
Address:
45 St. Martin's Lane
London
WC2N 4HX

Opening hours:
Mon-Thur 7am-11pm; Fri-Sat 7am-midnight; Sun 7am-10:30pm
Menu:
View Menu
Do you own this business?
You may be interested in:
Average User Rating
4.1 / 5
Rating Breakdown
5 star:

5

4 star:

4

3 star:

1

2 star:

0

1 star:

1
This was my first time at Asia de Cuba, we arrived early Friday evening the the restaurant was already buzzing with diners, but without that horrible background noise of people chatting. Whilst we sipped our cocktail we began our negotiations over the menu, once sorted, and wine ordered, the starter - Red Snapper up against Calamari, both were good but we both came down on the side of the snapper, on the mains its was Tofu up against tuna, the Tuna came fist and was amazing literally melted in your mouth, but we were seriously impressed with the Tofu the flavours and spices just wow, we would of had dessert but couldn't manage it so the staff kindly boxed them to go, 5 stars! :-)
Media is no longer visible.
After so many years I keep coming back. I enjoy the Cuban-Asian fusion, and they were the precursors to the 'fusion trend'. The crispy calamari still my go-to salad of the decade. Great atmosphere and service. Fantastic location in the middle of everything.
Beautiful restaurant and great service, presentation and cocktails ! Food is good, a nice treat every now for the wow factor
My Favourite restaurant in London. I recently visited Asia de Cuba for the second time with my mum as it was a special occasion and I knew from previous visits that it was a great place. The services was excellent and very quick and the food was also excellent. I shall defiantly return soon and considering the afternoon tea option as we saw other people enjoying this option and wanted to try it out as well.
After so many years I keep coming back. I enjoy the Cuban-Asian fusion, and they were the precursors to the 'fusion trend'. The crispy calamari still my go-to salad of the decade. Great atmosphere and service. Fantastic location in the middle of everything.
I am not inclined to leaving comments on the internet, nor am I inclined to leave negative feedback, usually dismissing bad culinary experiences as either mistakes, or as my own fault in terms of plate choice. I'd rather leave the criticism up to Gregg and Michele. But I'm afraid that my experience at this restaurant has compelled me to speak out. My lovely boyfriend booked us a table at this very nice and interesting sounding restaurant for my birthday yesterday and I have to say in all honesty, if you're thinking about doing the same, don't bother. The interior is beautiful - it's quite a large space, but the restaurant is set up thoughtfully so tables still feel intimate. The service was attentive, friendly, and our waiter was knowledgeable. The food on the other hand... The menu reads impressively, and at the prices they charge, you would expect it to be. We were advised to share a starter and dessert as the portions were on the large side, so we shared a starter of beef carpaccio Thai salad - an enormous pile of leaves (mostly spinach) hiding maybe 3 at most slices of tasteless sliced meat, a quarter of an avocado, and quite a nice and spicy dressing. It was filling, but at the end of the day, it was just a bag of salad. For main, I had the coconut sea bass with crab and some sort of creamed corn cake. The tiny portion of fish was cooked to perfection, but I could barely taste the coconut. It was surrounded by nuggets of various vegetables (courgette, carrot, something else equally bland), a large tasteless white wafer that seemed to have no purpose other than decorative, an artistic dash of sauce, a measly sprinkling of crab, and THAT creamed corn cake. The cake had the texture of slightly wrong undercooked batter, though with less flavour. I almost instantly regretted putting the fork in my mouth. My boyfriend ordered the 'chicken milanasia'. Again, it read impressively, and again, it was an enormous let down. Firstly, it arrived at least 7 minutes after my main arrived. When it did finally appear (after a sort-of apology: "It is usually meant to share so takes longer". At no point had we been told this nor was it indicated in the menu), my first thought was that they had misheard 'chicken' for 'giant plate of salad'. Beneath the pile of undressed leaves was an enormous, flattened and breaded chicken breast, surrounded by globs of pesto. It was just incredibly bland. We also ordered 'steamed Caribbean and Asian vegetables' to share as a side. The broccoli, baby sweetcorn and mangetout were crisp and sweet, but they were drowned in a sickly soy sauce type dressing. If they had come as part of a supermarket Chinese ready meal, I wouldn't have been surprised, but at a restaurant claiming to be of this high standard? No thanks. Thinking no one can get puddings wrong, we opted to share the 'Bay of Pigs'. This was advertised as chocolate and vanilla ice cream with a chocolate brownie, caramelised banana with plantain chips and dark chocolate and butterscotch sauce. If you asked a five year old to make their ideal desert, the 'Bay of Pigs' would be it. It was entirely covered in whipped cream, and had two enormous, burnt tasting, honeycomb tweels stuck in the top – I'm assuming the only purpose of all this was to cover up the measly offering underneath. The brownie was unwieldy in the mouth, as dense as they come, and the ice cream, chocolate and butterscotch sauces, and mini marshmallows scattered around the plate were so synthetic tasting I wondered whether they employed any chefs at all, or whether they had just ordered take out and plated it up before bringing it to us. I'm really sorry to have to be so negative about it, but it was the kind of place that you leave wanting to warn everyone else in the queue to run for the hills (or just go to McDonalds). In summary, the atmosphere, service, and interior design are great. The food is massively overpriced and a huge disappointment in every aspect: flavour, appearance and portion size.
Special Offers
OpenTable Exclusive: 3 courses: £30
From a set menu.
Offer valid until
Jul 31 2017
Bottomless Brunches from £35
The bottomless brunch packages includes one appetizer, a main course a la carte item served with unlimited cocktails.
Offer valid until
Sep 30 2017
5 Course Signature Menu & a glass of Champagne: £55
From a set menu.
Offer valid until
Sep 30 2017