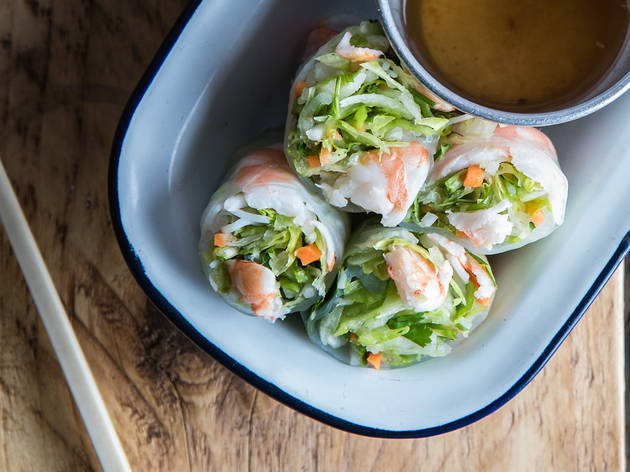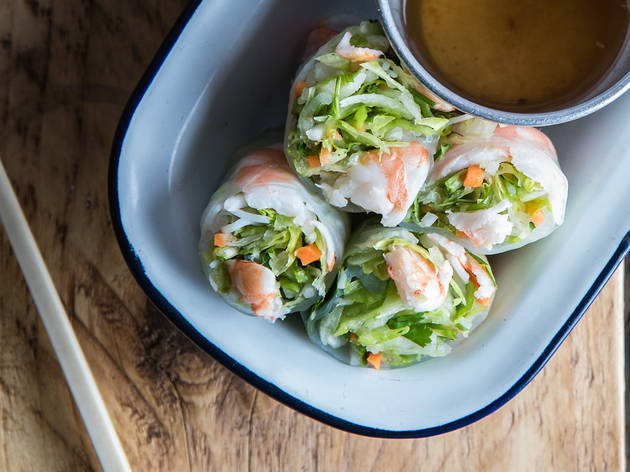 1/13
Daniel Ogulewicz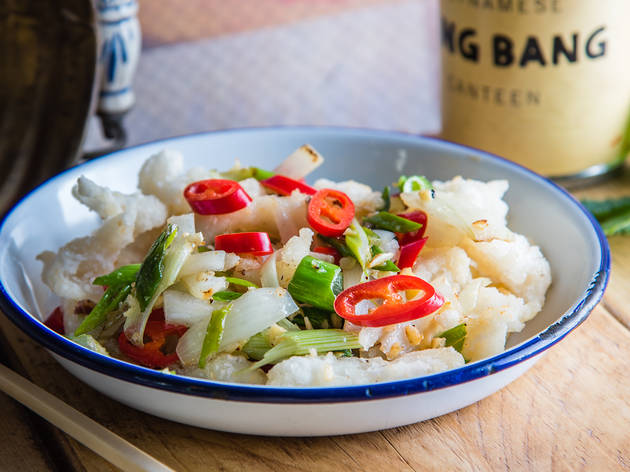 2/13
Daniel Ogulewicz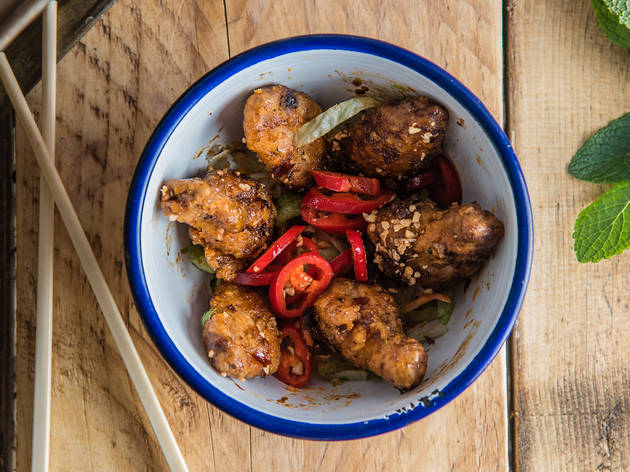 3/13
Daniel Ogulewicz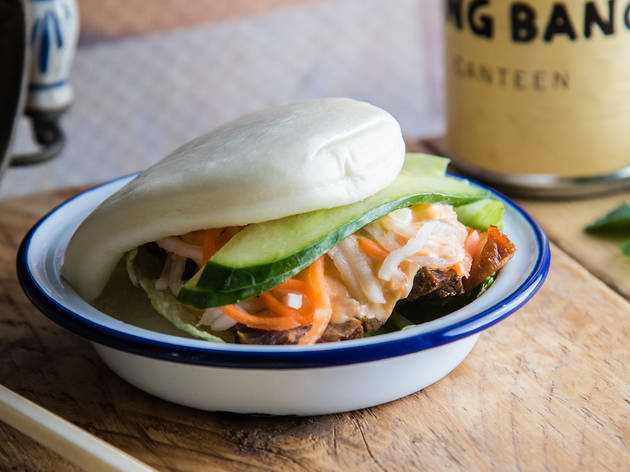 4/13
Daniel Ogulewicz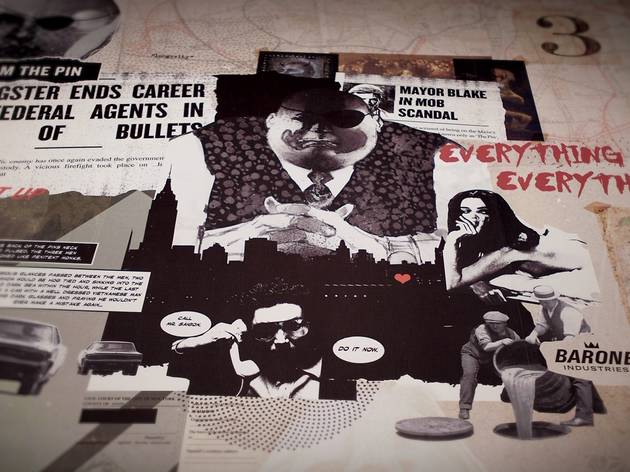 5/13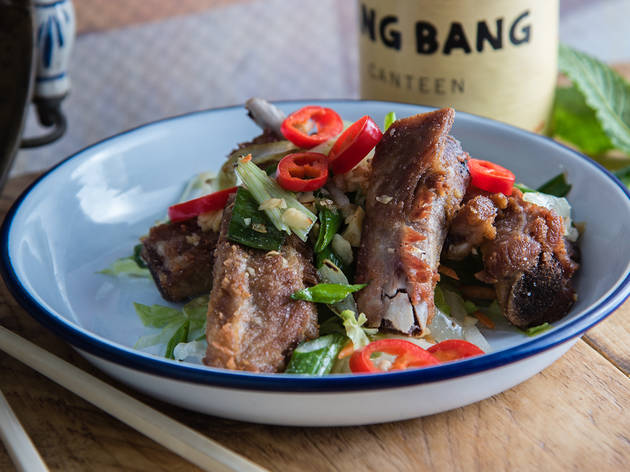 6/13
Daniel Ogulewicz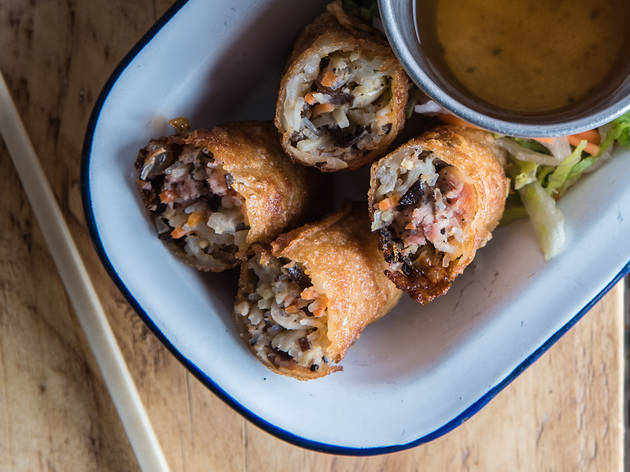 7/13
Daniel Ogulewicz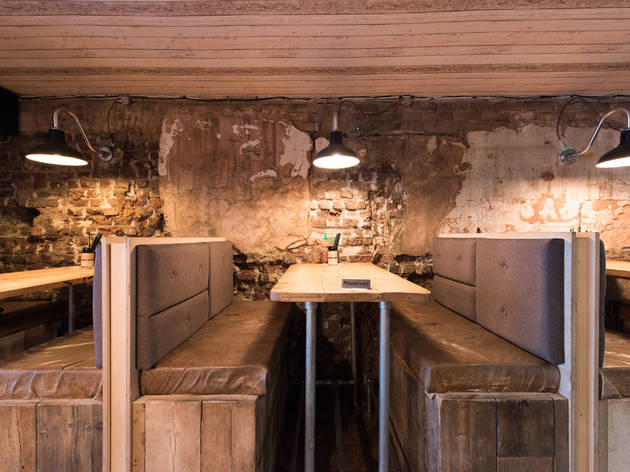 8/13
SonyYa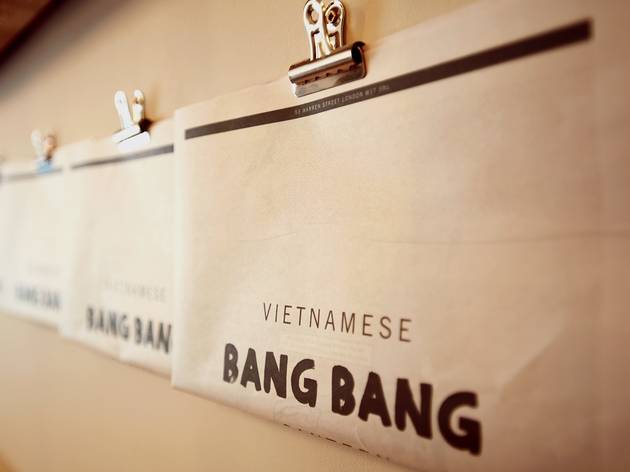 9/13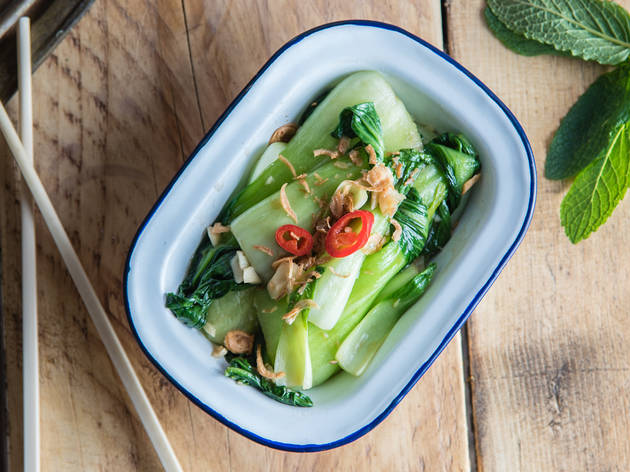 10/13
Daniel Ogulewicz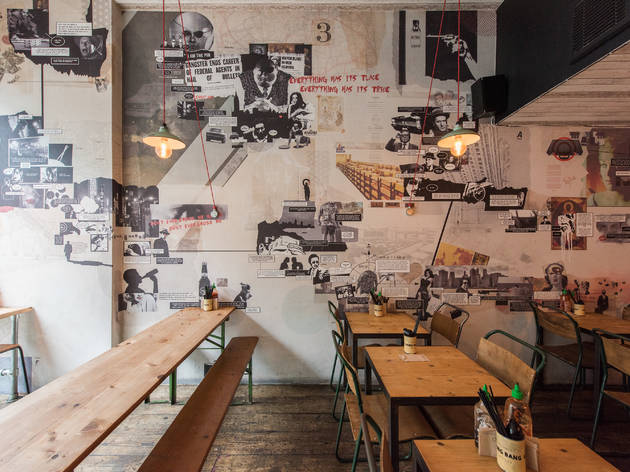 11/13
SonyYa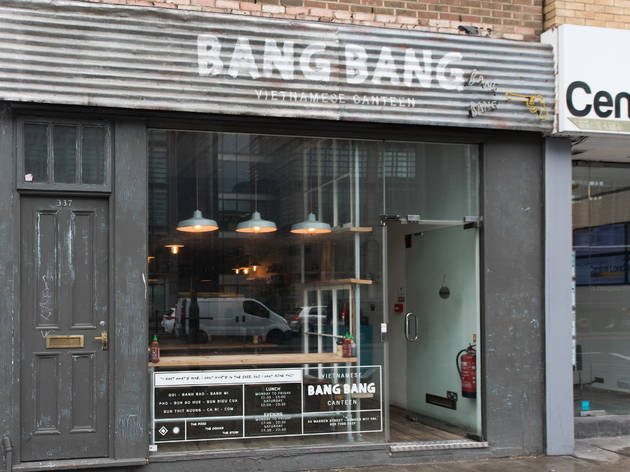 12/13
SonyYa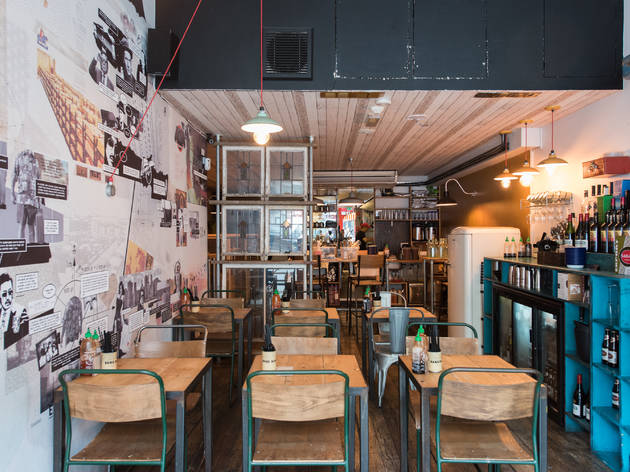 13/13
SonyYa
Time Out says
A Vietnamese 'canteen' with decor incorporating a 'film noir' motif.
Bang Bang Canteen says
Bang Bang Vietnamese Canteen. Young hip and cool with a menu that stays true to the punchy flavours and fresh ingredients of Vietnamese cuisine, but with a touch of urban edge. Located conveniently between Warren Street Station and Great Portland Street Station, just off Tottenham Court Road. This is restaurateurs and chef David Le and Jimmy Yeung"s first opening in trendy Fitzrovia. So come along, have a chat and sample their amazing food and groove to the uber cool music on offer.
Details
Address:
53 Warren Street
London
W1T 5NL

Transport:
Tube: Warren Street
Price:
Meal for two with drinks and service: around £40.
Contact:
Opening hours:
Mon-Sat 11.30am-3pm, 5-10.30pm
Do you own this business?
Average User Rating
3.2 / 5
Rating Breakdown
5 star:

5

4 star:

1

3 star:

1

2 star:

1

1 star:

4
I totally agree with time out, I wish I could give this place a negative score, that's how bad it is. Everything, from the service to the non hospitable character of the owner to the food is awful in here. On the restaurant Facebook page, upon investigation, I have discovered that all the 5 star reviews are fake and people from countries outside the uk, they have paid s dodgy e commerce abroad to boost their ratings.
The owner had no concept of running a restaurant, he was very inappropriate to us as a paying customer. Avoid this place at all costs
When I finally could get the attention of a waitress I ordered I Pho. The dish was bland like having spaghetti in warm water . I sent the dish back and asked for the bill. The manager refused to take it off the bill even I didn't eat it on the bases that I failed to "explain what was wrong with the food" He then said that "I didn't have to come back if I don't like the food" I had to argue for 10mins before leaving the place Never met such an arrogant manager and poor service Nothing Banging about this place! Don't waste your money and time.
Overpriced! I ordered a chicken dish but wasn't told for 10mins wasn't available. Bubble tea didn't have right size straws was give a spoon WFT! Then they tried to overcharge me! Won't be back!!!
I have read some of the reviews here and it seems a little harsh in my opinion. My girlfriends and I came here for dinner a few weeks ago after hearing from good things about it and it didn't disappoint. The music was cool, the food was lovely and the staffs were very helpful. We all had a really nice time and it's definitely another hang out added onto our list. Be sure to try out the spicy wings and steam buns as they were amazing and ask for a booth seating as it's right in the middle of the shop and can even watch the chefs in action and it's cosy. Great place.
New job, new in area and new food to try out! Aside from all the big brands (which I happen to detest) like pret, starbucks, wasabi etc etc there really isn't much to eat in the area unfortunately. I walked past a place called Honey & Co that looked nice but waaaaaaay too expensive for lunch and then I saw a big queue outside a this rustic looking place with loud music and wondered over to see what all the fuss was about and saw that they were 'only' selling baguettes but after dithering for a few minutes the customers in the queue all made my mind up for me, thankfully, and the rest is history. OMG! Can I just say, the baguette with hot juicy beef were absolutely delicious and possibly the best baguette I've ever had and the best part? It's only a fiver and it's a packed with salads and pickled veg. Bargain. There's also pork, chicken and tofu as the other options so I'm definitely coming back again.
Been here a few times already. A little hit and miss. When its great its really great and when its bad, well...it needs fixing. The food here overall is very good especially the starters and the baos. The pho is a little inconsistant at times but normally its pretty tasty so if they can get this one right I reckon its an absolute winner. The service is a little chaotic even although its always packed at lunch but you either get loads of people asking you if you need anything or you get none. Definitely not perfect but I'd have to say I like the food so hopefully they can get everything else right...
Poor... half of the pork belly was nice, the other half was mostly fat and it's texture suggested that it had been simmered rather then roasted. The egg was green around the yolk! The jasmine tea was nice but arrived after the food did. I surveyed my fellow dinners dishes and they looked okish but not as colourful and fragrant as Vietnamese food should be. Plenty of waiters but the service was chaotic. There are much better Vietnamese restaurants in London for quality, flavour and value for money (even though Bang Bang is not particularly expensive).
I've been to this restaurant once and I thought the food was very tasty and atmosphere was great. I've also ordered take outs from here as living in w1 I've found take aways are not easy to come by and very poor in quality when you do. (Order through the Deliveroo company)
I've found the food to be healthy and filling very satisfactory and would highly recommend this restaurant!
I was curious about this place having walked past it a few times. It looked cool, fresh & funky so I arranged a date night with the wifey. My wife and I went last night & we had a great time! The staff were excellent, the decor & atmos was very cool and the meals they recommended were spot on and fantastic! The spicy chicken wings were brilliant The steam buns with pork fillings were just delicious The chicken curry was very good The cost with a bottle of wine with 3 starters & main was around £60 I was a bit cautious due to the review that timeout gave but after our experience I recommend the joint.....Must go!