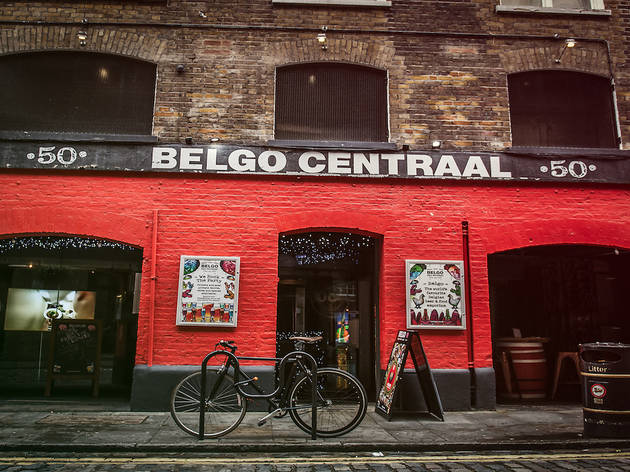 1/10
DANNY WOODSTOCK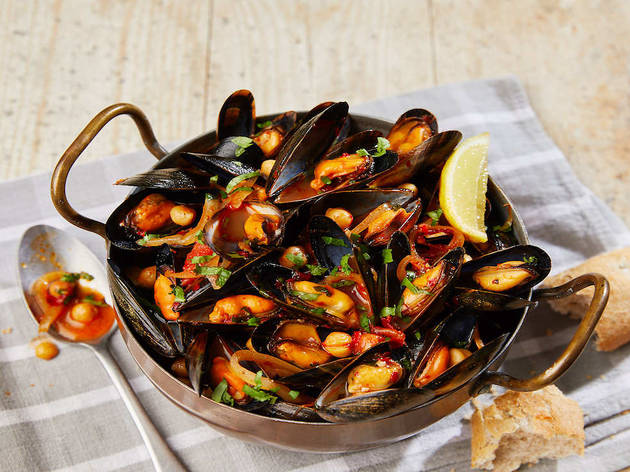 2/10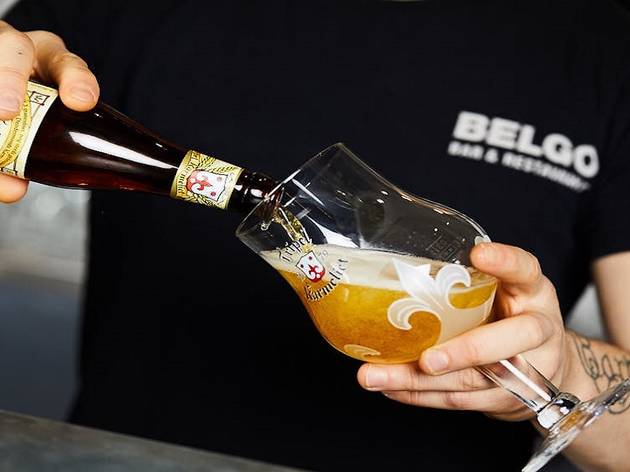 3/10
Richard Brown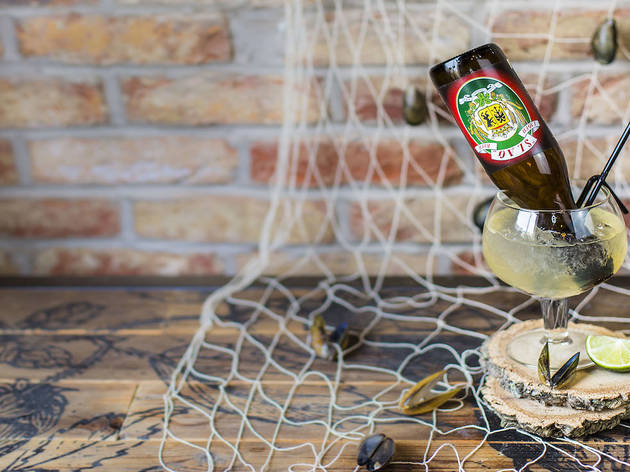 4/10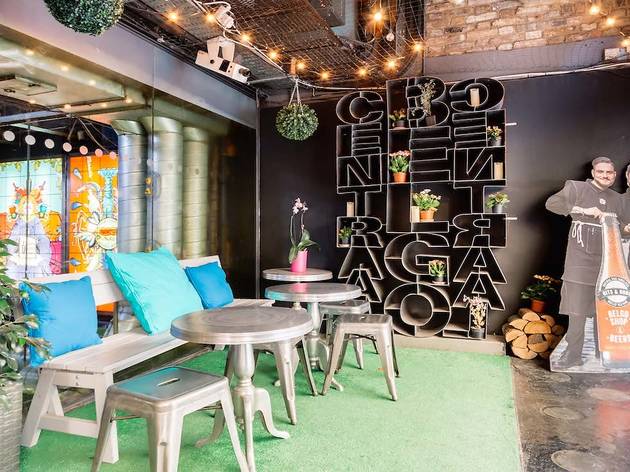 5/10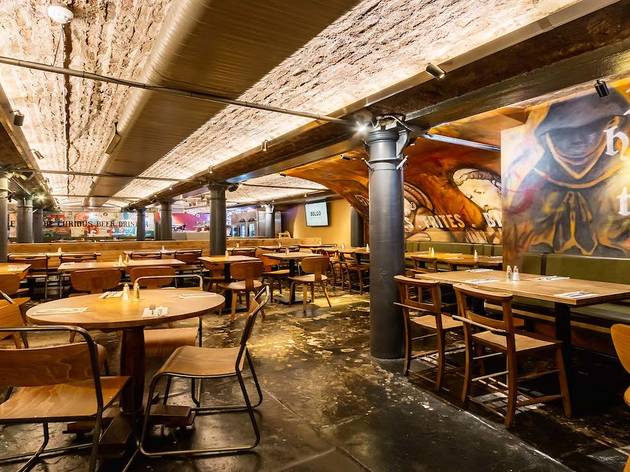 6/10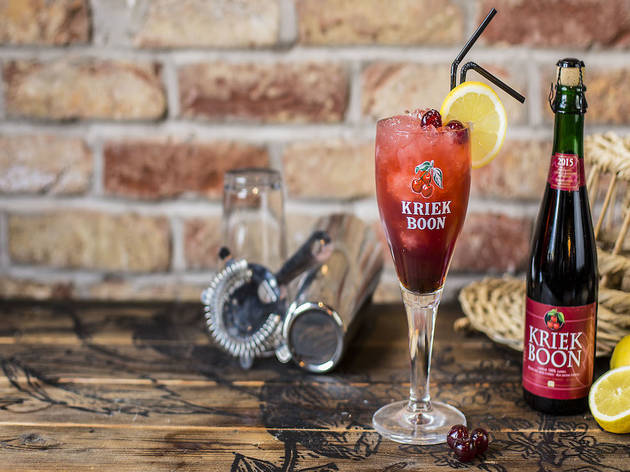 7/10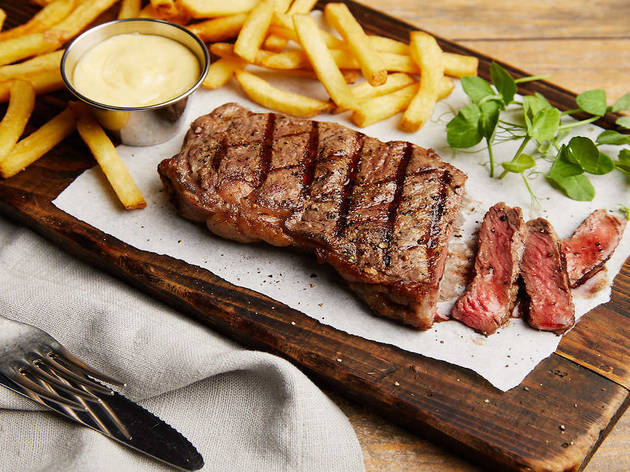 8/10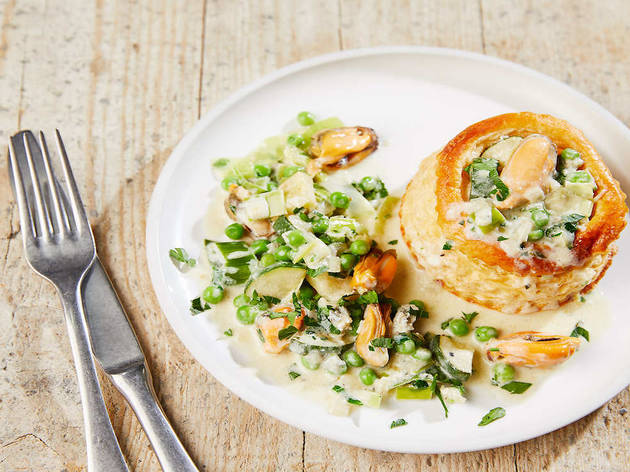 9/10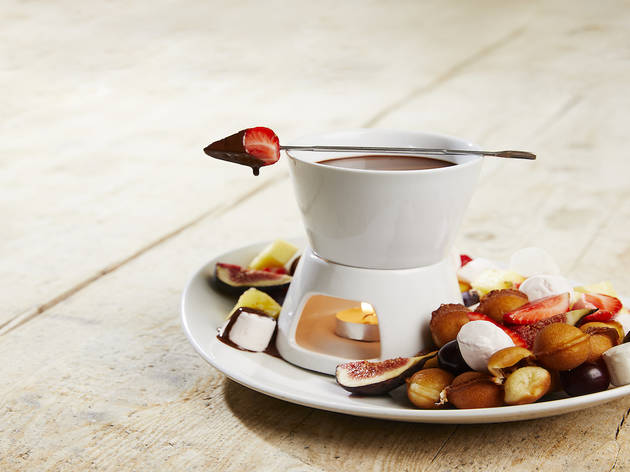 10/10
Time Out says
There's more to this Belgian restaurant and bar than just mussels, even if the pots, platters and bowls of moules are what this long-standing chain is probably best known for. There are more than 70 beers (from Belgium, the UK and the US) on offer for starters, and a food menu that ranges from rotisserie-roasted chickens to burgers, steaks and crispy bellies of pork.
This Covent Garden branch – the group's second of four in London – has been going for over 20 years. It's a huge space, with two separate rooms (a dining room and a beer hall) set over 12,000 square feet between Shelton Street and Earlham Street, just down from Seven Dials.
Many visit for the mussels, and there's a range of different dishes on offer, from the 'traditionelle' cooked in a white wine, celery, garlic and onion broth to the Thai (lemongrass, chilli, ginger, kaffir lime, coconut and coriander) and the kimchi – a hot, sweet and sour, Korean cabbage and grilled chilli pepper dish. Keep an eye out for express lunches, too.
Belgo Centraal says
Belgo is an iconic and unique collection of restaurants and bars offering the best of
Belgium inspired cuisine and over 50 Belgian craft beers. Established in the 1990's,
Londoners have been enjoying Belgo for over 25 years. Growing on the success of
the Camden and Covent Garden branches, Belgo can now also be found in Soho,
Holborn, Bromley and Nottingham. This casual dining concept draws its inspiration
from the beer halls in Brussels, with shared seating and craft beers on tap. Belgo is
a fun and fast paced restaurant, with sociable seating, good time eating and beers
flowing. Perfect for any occasion and family friendly, it is a truly original experience.
Details
Address:
50
Earlham Street
London
WC2H 9LJ

Transport:
Tube: Covent Garden
Contact:
Opening hours:
Mon-Thu noon-11pm; Fri-Sat noon-11.30pm; Sun noon-10.30pm
Do you own this business?
Rating Breakdown
5 star:

5

4 star:

14

3 star:

3

2 star:

1

1 star:

0
usually with meals that have mussels, they are small, and a pain as yous spend all that effort getting they out, not so here, the mussels must of been the biggest, I have had, and so tasty! Especially with the belgium beer, highly recommended!!
I know this place is famous for mussels but I have always been a massive fan of the half chicken.. But to be fair I do tend to have mussels to start if I am having 2 courses. Had not been in a while and forgot how lovely the food was. Will be heading back sooner next time.
After seeing Belgo promoted so many times finally took the plunge for lunch and what a win it was. The rotisserie chicken was absolutely amazing. Juicy, didn't even need a knife, the bones just slide out leaving this fanstastic meat in a beef and beer gravy. Fast service, polite service and great food. Highly recommend a visit.Can't think of a better place in London to beat this as a spitroast chicken dish.

Went to the branch at old Compton street today and was very disappointed to say the least! I went with a party of 10+ and the majority of us were not overly pleased with our meals. The chicken was beyond dry and bland, the smokey paprika potatoes were dry and just tasted burnt - no hint of paprika at all. Most of us left to eat again elsewhere
I don't normally like chains. But, rarely can you find anywhere with so many great Belgian beers, so I had to give it a try. Besides, this is a London staple that has been around for 20 years. While the cellar location works well for the Belgian beer vibe the restaurant tables and decor could do with modernising. Though the Moules where not the best I've ever had, they where certainly good and the staff was friendly. Having said that, I recon I will definitely be back be back whenever I am craving a Vedett, La Chouffe or even a Delirium!

Mussels, Chips & Beer = win win win

Loved it! Great food, great service, great location - can't wait to go back!
Brilliant for parties and perfectly located right in the middle of Covent Garden, Belgo Centraal is the perfect place to enjoy proper Belgian beer and excellent food. I had the goat's cheese salad, though the chef kindly swapped the goat's cheese for feta, which was lovely and fresh and a big enough portion to keep me going all afternoon, accompanied by a honey beer, which was incredible.
The waiting staff were happy to recommend beers to us and gave good service throughout our meal. It was also excellent value and a great setting for lunch with a group of friends or colleagues. Would definitely recommend it.
Just had a tasty lunch here - food and service were great. The venue is really fun - good place to go with a group of friends. The seating could be a little more comfortable, but we were there for 2 hours...
Always great food whenever I eat here, friendly staff, and remarkable cheap for the quality! Huge selection of beer is a massive bonus. Highly recommended!