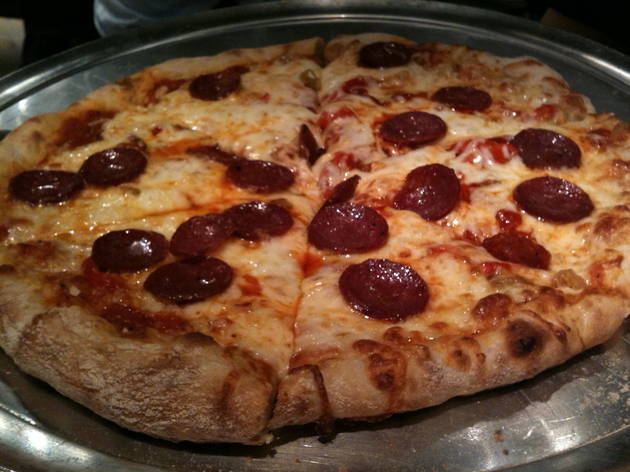 Time Out says
'New York style' pizzas in Chelsea.
On our visit we found the pizzas to be nothing out of the ordinary, and the black-painted dining room felt like a fast food restaurant - not a good place to linger.
The basement bar had a television on showing a crime show, and the bar was unable to produce an alcohol-free cocktail.
There are better pizzerias, and cocktail bars, in the area.
Details