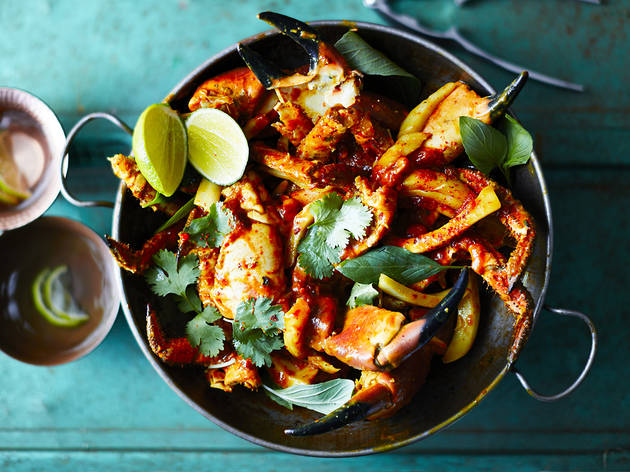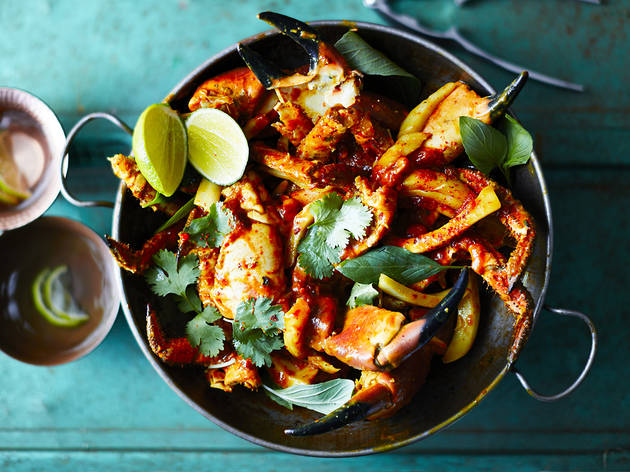 1/12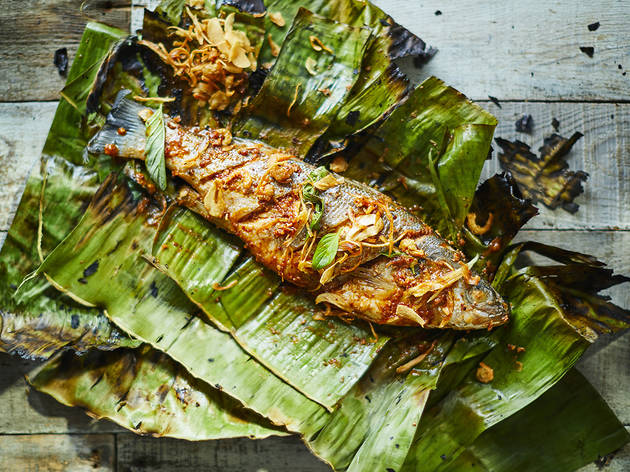 2/12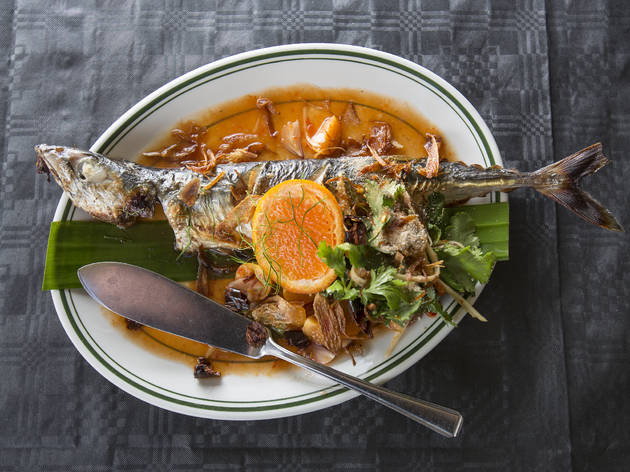 3/12
Scott Chasserot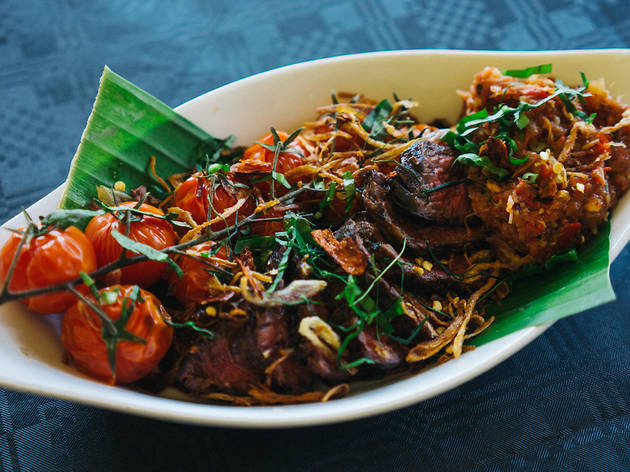 4/12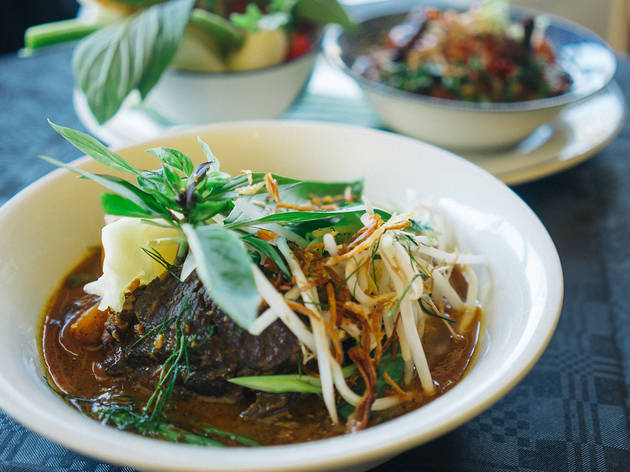 5/12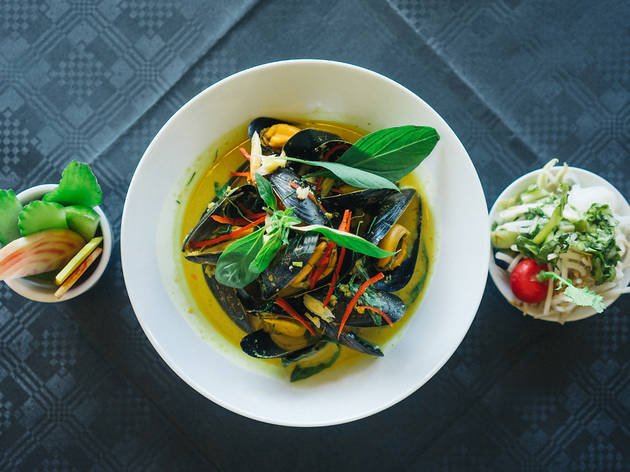 6/12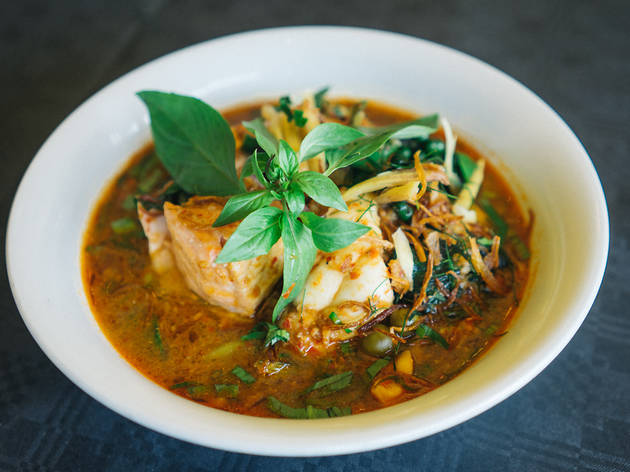 7/12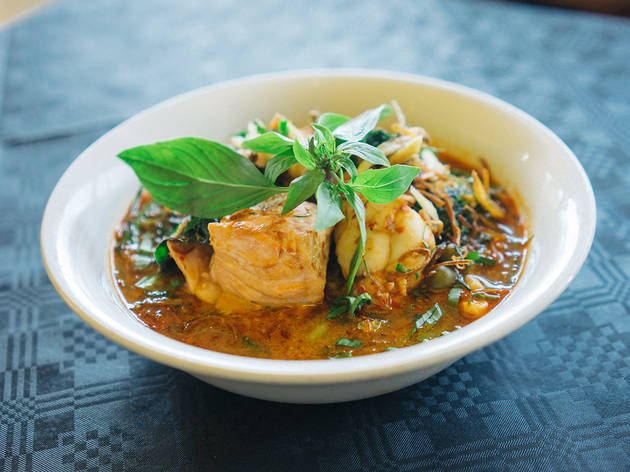 8/12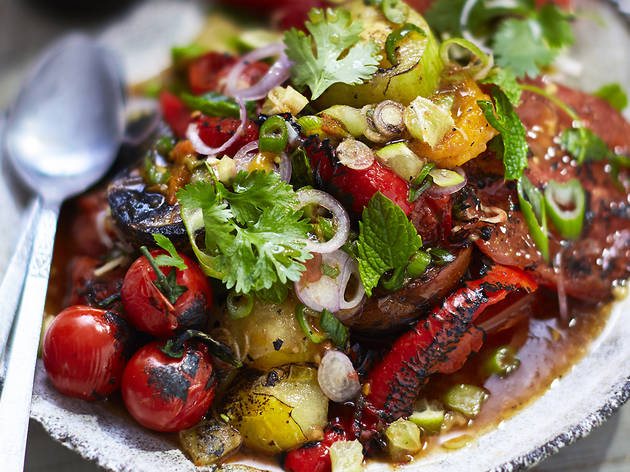 9/12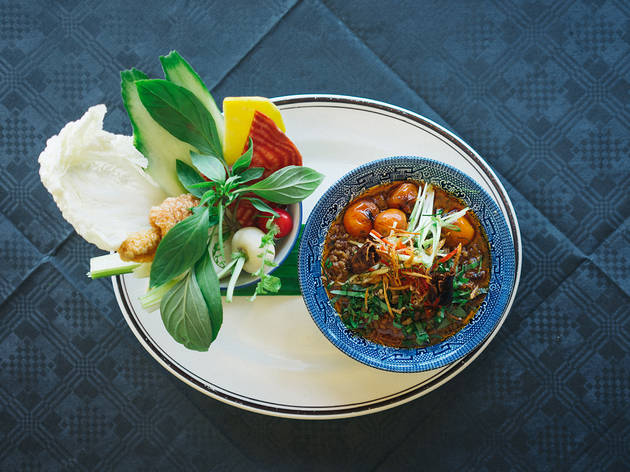 10/12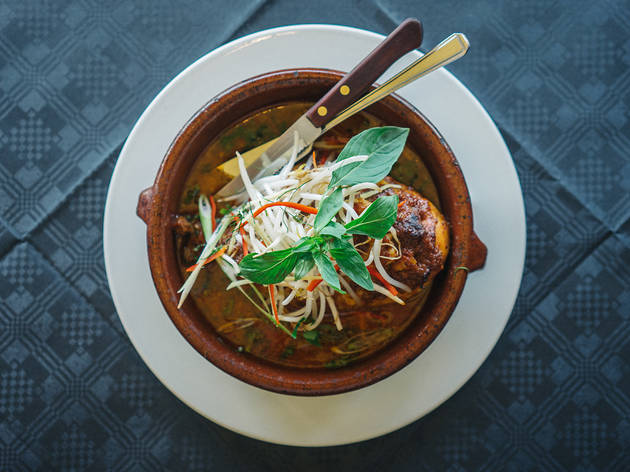 11/12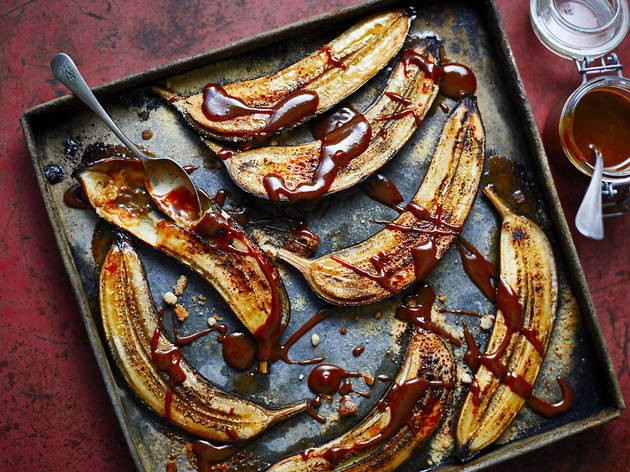 12/12
Time Out says
Friendly warning! We're working hard to be accurate. But these are unusual times, so please check that venues remain open.
Please note, Farang is now a permanent restaurant. Time Out Food editors, January 2018.
It's been billed as a 'residency'. Actually, I'd say that it was more of a long term pop-up, but let's not split lemongrass stalks over it. What matters is this: Farang serves some of the most tastebud-smashing Thai food that north London has seen in years. Possibly ever.

Chief pan-shaker Seb 'Sebby' Holmes (ex-Smoking Goat, ex-Begging Bowl) has spent the last few years working the street food scene, and still has a stall at Dinerama. But when stepdad Marco suggested he take on the temporary lease at San Daniele, Marco's restaurant of 21 years, it was time. Time to come in from the cold. And thus, Highbury's hottest pop-up was born.

They're an ingenious lot. To make the beef curry, they marinate a huge hunk of beef cheek, then slow-cook it for six hours in the old pizza oven. What's not to love about that? The wobbly, spoon-soft meat then simmers in a rich, aromatic base, all coconut and spice. End result? Depth, intensity and alternating waves of heat, salt and sweet.

As for the mussels, if you're an ooh-no-thanks-no-shellfish kind of person for any reason other than spontaneous anaphylactic shock, just go ahead and get 'em. The plump, juicy little Cornish bottom-feeders come in a deliciously fiery green curry base, liberally strewn with mandolin-thin slivers of lemongrass, chilli and shallot. They do them in half portions too (a bonkers-value £7). So seriously, lose the excuses. Oh and grab a kaffir lime sour while you're at it.

But – and this is important – remember that Farang is a pop-up. The room, with its echoes of a faded Italian villa, all ceiling fans, tiled floor and wooden sideboards, is far from fashionable. Me, I like this kind of unexpected juxtaposition. What I don't like is capricious service. The three younger servers were like Goldilocks' porridge: the first was difficult and huffy (too salty), the second well-meaning but clueless (too sweet) and only the third 'just right'. My favourite, though – who doesn't fit with the analogy, sadly – was an older, maternal figure who bustled around fixing stuff, making everyone feel special and calling them 'darling'. Have you guessed yet? That's right. It's Sebby's mum, Vicky.

Some dishes are on the sugary side: there's definitely room for improvement. But whether or not the lease is renewed come July (the landlord is currently applying to convert the premises), one thing is for sure: this is not the last we'll be seeing of the Farang crew.
Farang says
Modern Thai street food from Head Chef/Director Seb Holmes and the team, showcasing the very best Thai and British produce.

Seb began his cheffing career at the age of thirteen, training in British cuisine before falling for Thai food during a tour of Asia in 2008.

On returning to London Sebby started working at Jane Alty's acclaimed The Begging Bowl, where he held the role of sous chef for 3 years before launching 2015's most lauded new opening, Smoking Goat, Soho, where he spent more than a year as head chef before deciding that he would open up Farang himself.

He has now signed a 10 year lease on Farang in Islington and is there to stay so get down and have a taste of their modern Thai food, all flown in from Thailand 3 times a week and made fresh daily.
Details