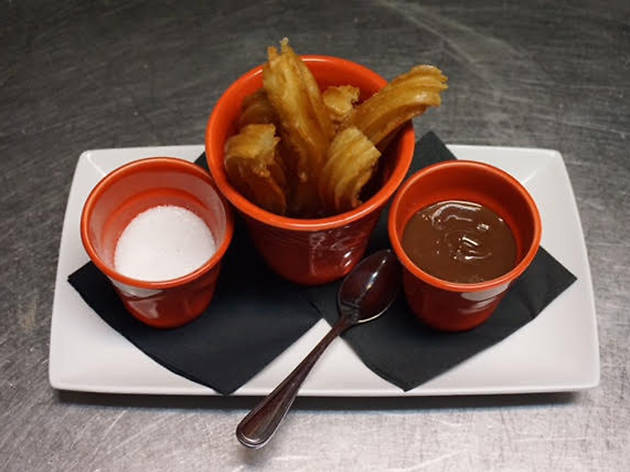 Time Out says
The Mayfair outpost of a Parisian fashionistas' fave.
The original Ferdi, in Paris, is famous. Famous for being a favourite of models (do they actually eat?) and of Kim Kardashian (well, we know she does). Famous for its kitsch décor: think cosy bistro with a shitload of teddies. Famous for its signature dish: the 'Mac Ferdi's cheeseburger', which is like Maccy D's on crack.
News has travelled. On my visit, everyone was eating one thing. That burger. A good thing too, as it's easily the best dish here. You can only order it one of three ways: rare, medium, or well-done. I opted for rare, it arrived medium-rare. No matter: I prefer medium-rare anyway. This pink-middled patty came in a soft, sesame-topped bun, with onion, gherkin and melted, American-style sliced cheese bursting from its seams, plus so much burger sauce it ends up pooling on the plate. It's seriously sloppy, but delicious. Mind you, so it should be, for £16 (straight up: no sides, no extra toppings).
The rest of the food, a pick 'n' mix of globe-trotting crowd-pleasers – Greek salad, nachos, tempura, mac 'n' cheese – is more of a mixed bag. There was a simple but moreish dish of fat, salty salmon eggs, served with a stack of warm blinis and a dinky pot of sour cream. But also an unpleasantly acidic 'ceviche'. Other dishes were solid, rather than sensational. Cocktails, too, were sweet and unsophisticated. All of it is eye-wateringly expensive.
But you can't fault Ferdi's location, in achingly romantic Mayfair enclave Shepherd Market, or its décor, an echo of its Paris cousin, all dark woods, plush burgundy furnishings and teddies ahoy. My fellow diners – all ultra-wealthy foreigners snapping selfies and paying with crisp £50 notes – were clearly in love with the place. They've got time, they've got money, and they're here to bag a burger.
Details
Address:
30 Shepherd Market
London
W1J 7QN

Transport:
Tube: Green Park
Price:
Dinner for two with drinks and service: around £135.
Do you own this business?