Heads up! We're working hard to be accurate – but these are unusual times, so please always check before heading out.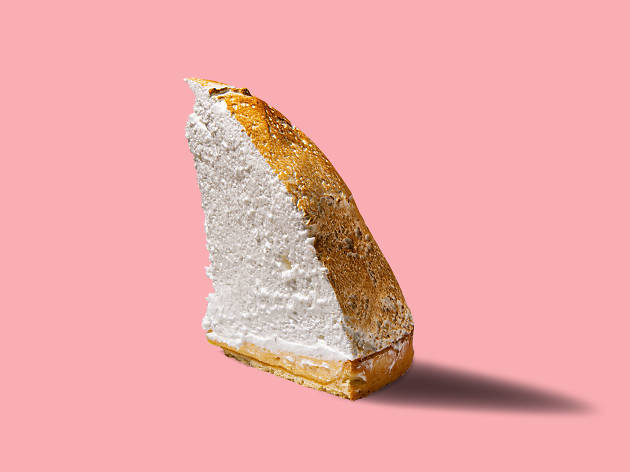 Hype Dish: Gloria's Incomparable Lemon Pie
We find out what goes into the London plates that everyone bangs on about
The brains behind OTT Shoreditch trattoria Gloria were so convinced that its lemon dessert would be the shit that they called it The Incomparable Lemon Pie on the menu.
Strong move, but it paid off: no visit is complete without ordering a slice, even if you've just eaten your own weight in pasta. We asked Filippo La Gattuta, UK executive chef of parent company Big Mamma, to talk us through the towering dish's innards.
The meringue
'We use an Italian technique, mixing it in a blender. That's what gives it the fluffy consistency that makes you want to put your head inside it.'
The height
'It was about half as high when we first came up with it. We kept making it taller. You have to be careful taking it to the table: a fallen pie doesn't have quite the same effect.'
The base
'The base is crostata, a crunchy Italian pastry. We put the lemon curd inside, build a bowl of meringue on top, then blowtorch it. The flavours have to be perfect.'
The lemon stuff
'Lemon meringue pie is a classic dish. We give it a twist by incorporating Italian produce. We use Amalfi lemons – the flavour is much stronger.'
The hype
'We make 12 pies every day, each one is sliced into eight. As soon as people see it being sliced, they want to eat it after their pasta. Every single slice gets eaten, every day.'
Hungry? Check out these Italian food stops around the capital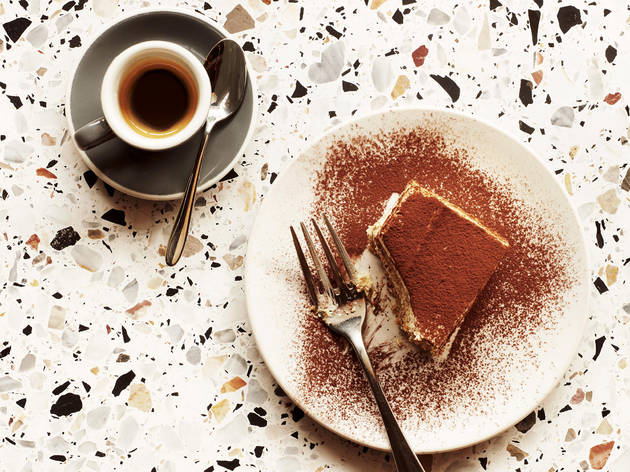 There are loads of great reasons to love Italian food: stylish antipasti, crusty sourdough pizzas, giant wheels of parmesan, hearty vegetarian options and spirals of terrific tagliatelli served in modish pasta bars are just a bunch.