London's best restaurants serving game
For those tempted by the earthy seasonal flavours of partridge, grouse, woodcock or venison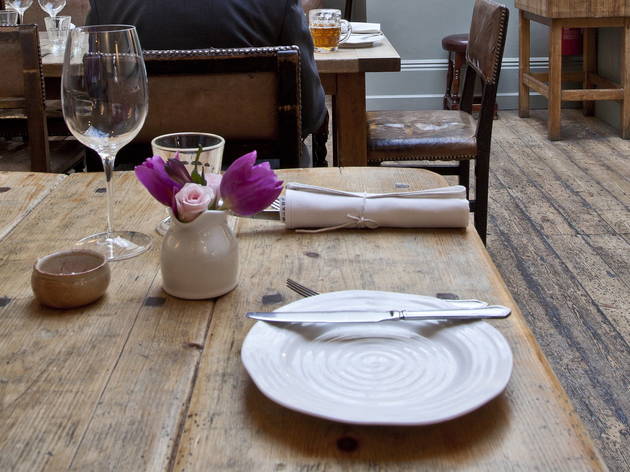 If you're tempted by the earthy seasonal flavours of partridge, grouse, woodcock or venison, then read on. Our food critics have been all over town in search of the best restaurants serving game and below they've rounded up some of their favourites. Do you agree with the choices? Use the comments box below or tweet your suggestions.
Chef Vivek Singh has created an inspiring game menu that combines complex Indian flavours with venison and red deer.
Book now
Read more
Game often features on the menu as daily specials at this sky-high Park Lane restaurant.
Book now
Read more
The venison scotch eggs at Mike Robinson's Fulham gastropub are worth the trip alone.
Book now
Read more
Sponsored listing
Greedy Cow
Greedy Cow is one of the few places in Mile End not serving sweaty donners, fried chicken or cups of terrible coffee. For this, as well as its commitment to carnivores, it should be applauded. The menu offers burgers every which way – from kangaroo to wagyu beef – and great variety in its cuts of steak. In the upstairs dining room, cowhide furniture and bovine prints on the wall lay it on a bit thick, while cheesy muzak (or should that be moozak?) nearly pushed us over the edge. Maybe they were trying to relax the wagyu some more? If so, it did the trick – it tasted as a high­end burger should. A plump fillet steak with a piquant peppercorn sauce was near- perfect, although rarer than requested. Desserts were solid; a chocolate fondant with a molten centre and a creme brûlée torched at the table for kicks. Where Greedy Cow really excels, though, is in its service. Our warm waitress seemed genuinely interested in her customers. Grab a seat in the rustic restaurant downstairs where the tackiness is left behind, chew the cud with staff and you'll be in for some enjoyable meats out east.
"Now serving our 'greedy breakfast', Saturday and Sunday 8am-noon."