Nepalese Tandoori Restaurant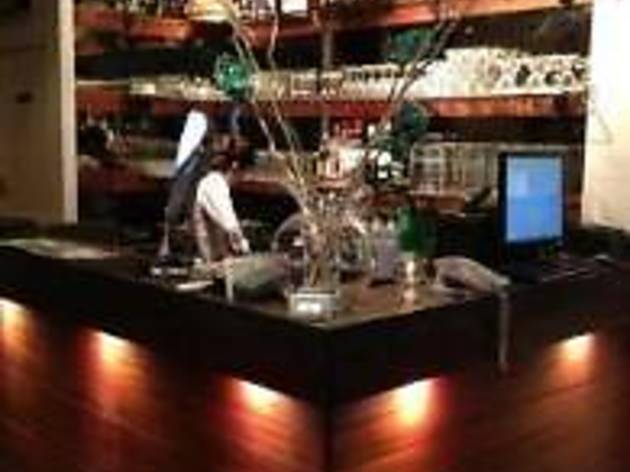 Details
Address:
121 Uxbridge Road Shepherds Bush
London
W12 8NL

Price:
£25 and under
Contact:
Do you own this business?
Average User Rating
3.8 / 5
Rating Breakdown
5 star:

2

4 star:

2

3 star:

0

2 star:

0

1 star:

1
I went into this restaurant in one of the hottest days of this summer but thoroughly enjoyed the food. I found the service quite pleasing and effective. Unfortunately, same cannot be said about the atmosphere. It was very hot and there was no AC and they need to work on flooring too. However, the food were priced quite reasonably ( after our online booking discount)
This is going to be my first review for any restaurant ever.
When we went to this restaurant with my family friends, we were served by all the smiley faces. It looked like all of the waiters and waitresses were genuinely happy to see us there. They had time to talk to us and serve us well even though it was a very busy Saturday night. They gave us a complimentary poppadum to start with. They have a nice selection of wines but don't serve them all by glass. They went an extra mile to open one of the bottle to sell us by the glass, which we ended up finishing anyway. We chose our starters from the recommendations and MoMos, the steamed Nepalese dumplings were very very nice. We also had sekwa and choyela which our waiter went to out of his way to describe. He seemed very much in love with the place and the food. When the food arrived we were very pleased.
For main we order from the house specialities. Kathmandu lamb, Chicken Sajidaaloo, Chicken Lasooni and Malkhu fish. All of them tasted distinctly different and you could tell all of them were prepared with lots of passion. The guy brought the meal and announced, ' Dinner's Ready!' and all of us burst out in laughter.
All of us really had a great time because everybody was very very friendly.
We never wanted to leave but when we ordered the bill they brought us a surprise complementary called Nepalese Soldiers. The bill was very reasonable too. It was so good that I had to write a review for this place.
I have just moved to London from Manchester and I am so glad that I have a very nice curry house near where I live. Looks like this is going to be my favourite place for long time.

It was the first time I had been there. It was very busy even on a Tuesday night, probably, because of the football at Loftus Road. Despite being busy, they served us a very good food. Service was quick and friendly and the environment was buzzing.
We were given a complimentary poppadum as we sat down. We ordered Aloo Chop and dumplings for starter which was brilliant. For main dish we tried one hot Kathmandu Lamb and the medium hot Salone Chicken, both of them were delicious. They even gave us a Nepalese Soldier as a complementary drinks but wouldn't tell us what was in it. The price was very reasonable for two of us but the waiter suggested us to book a table online if we wanted to get 20% discount. If anything, they should invest in décor a little bit so that it. All in all a very satisfied customer.
Well, what a disappointment! We sat down and ordered our drinks, they brought the beer that was already opened at the bar, I thought it was weird so I asked the waiter why they did that and he replied saying that it was how they served their drinks, I found it strange because my bottled sparkling water wasn't opened. I assumed the open bottle service only applied to beers so we let this one pass. I realised that all customers were served with poppadoms and sauces but we weren't. So I asked the couple sitting next to us if they had ordered it to which they replied that they hadn't and that it was something the restaurant provided to all customers. Obviously not us! I asked the waiter who replied to me by saying that we wouldn't get it unless we ordered it which was a complete lie. In fact, when I told him that it wasn't the case and that the couple had told me that they haven't asked for it, he took his word back and told me that it was only served if we had ordered curry; well, we had ordered curry and plenty more food and the couple sitting next to us, haven't even looked at the menu when they were presented with poppadoms so once again, the waiter was lying. Finally, he agreed that the poppadoms would come. We waited for 10 minutes, nothing was on our table. Then I went to the kitchen and asked if they had issues with our table or if they had problems of us being there; he replied by saying that they had forgotten. So, from one lie to the other to then telling me that they had forgotten. Finally the poppadoms came, and a minute later, our food was served. Obviously, we didn't have much of the poppadoms and continued eating our food. When the waiter came to collect our food, he was then surprised to see that the poppadoms haven't been finished, and he made a big fuss of how we shouldn't have asked for it in the first place. Excuse me but if you bring the bloody poppadoms a minute before my meal, how am I supposed to eat everything? It's supposed to be something to wait on until the meal is served right? I was very angered with his attitude, I felt insulted and disrespected; it was clear the guy had a problem with us, perhaps it's because we weren't white or Asians, whatever the case, I felt my blood boil so I told him a piece of my mind. I am sure he wasn't happy to hear it, but at least I got it off my chest. He was an arrogant man, with a stinking attitude. How dare he tell me what I shouldn't eat or not? How I should eat it or not? Why am I not served the same way as the other customers? I am not one to play the colour game, but this felt like exactly that. It was my birthday so I didn't want to get any more frustrated, but I will go back there again, and when I do, they better be nicer to me because I am not going back there for the food, or their service, but to make sure that they don't behave like that again with any other customer. And I am ready to go any length to prove my point.
Snap up exclusive discounts in London
Time Out's handpicked deals — hurry, they won't be around for long...