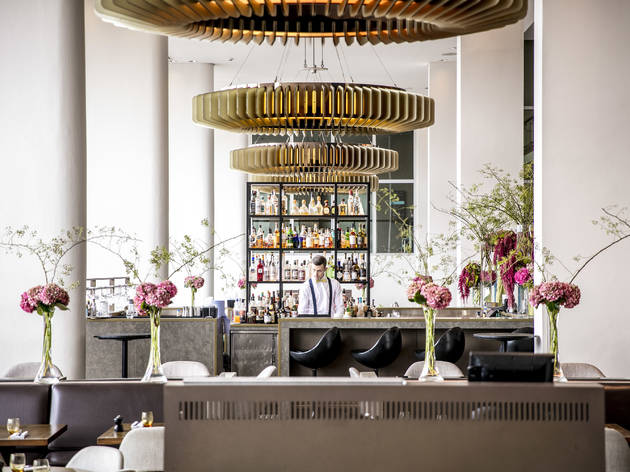 1/10
Thomas Alexander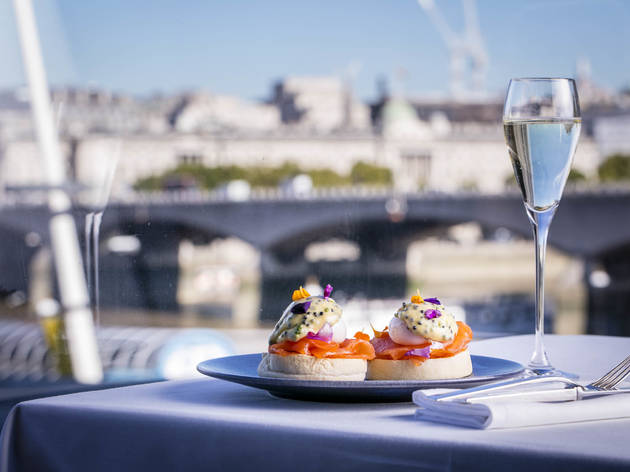 2/10
Thomas Alexander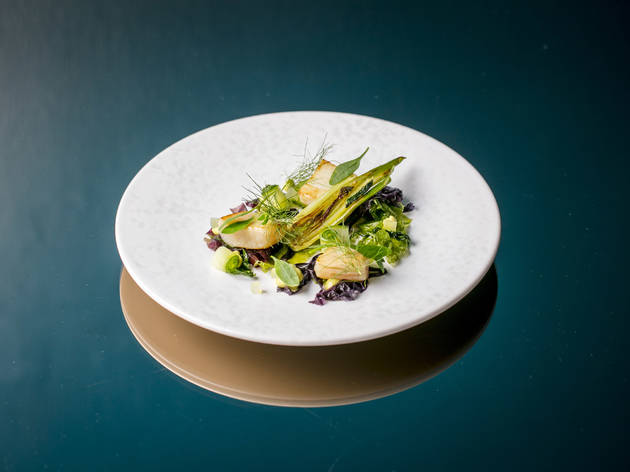 3/10
Thomas Alexander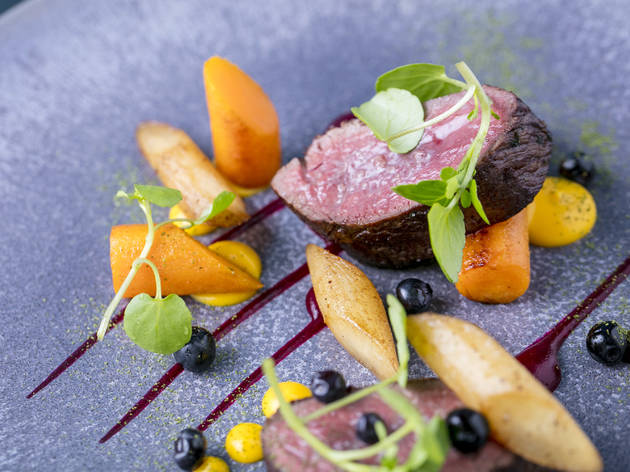 4/10
Thomas Alexander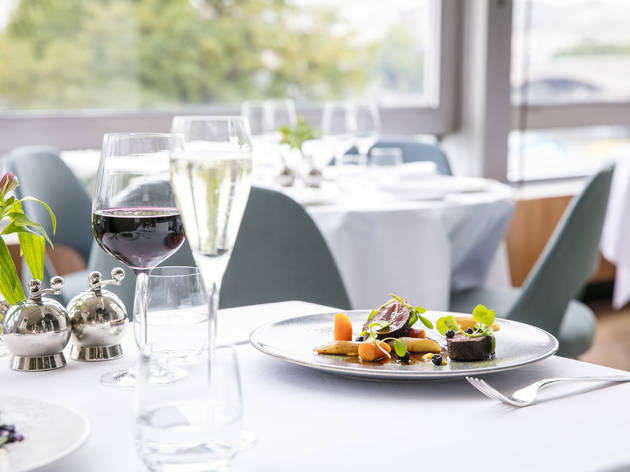 5/10
Thomas Alexander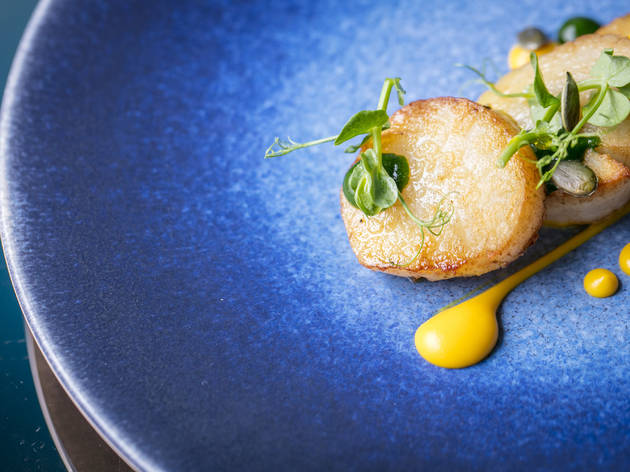 6/10
Thomas Alexander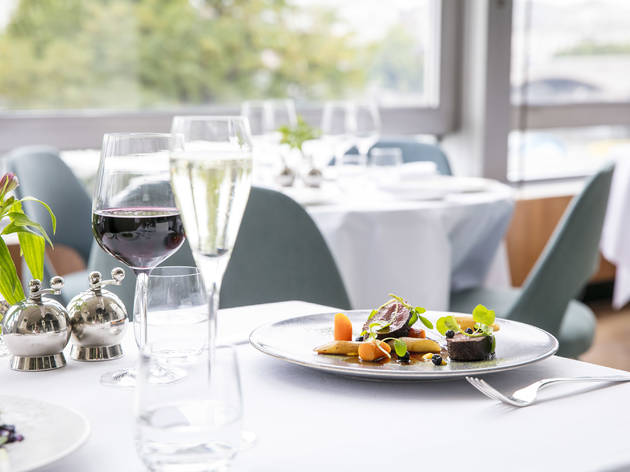 7/10
Thomas Alexander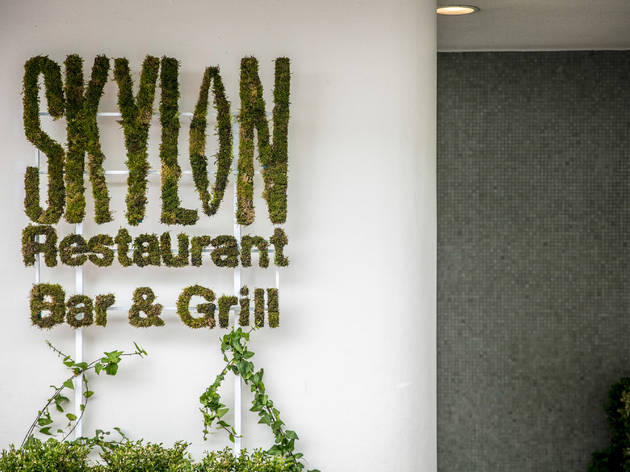 8/10
Thomas Alexander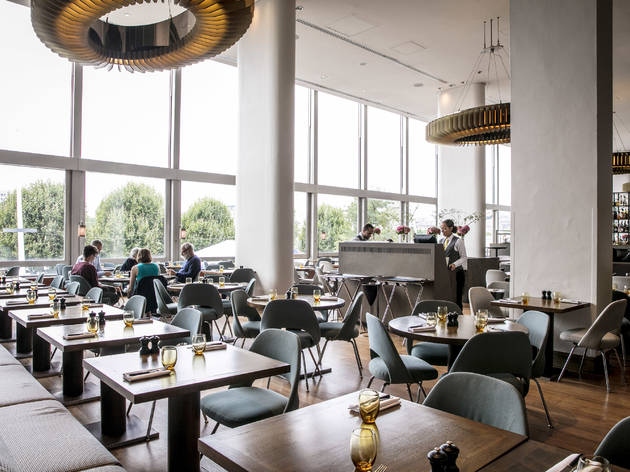 9/10
Thomas Alexander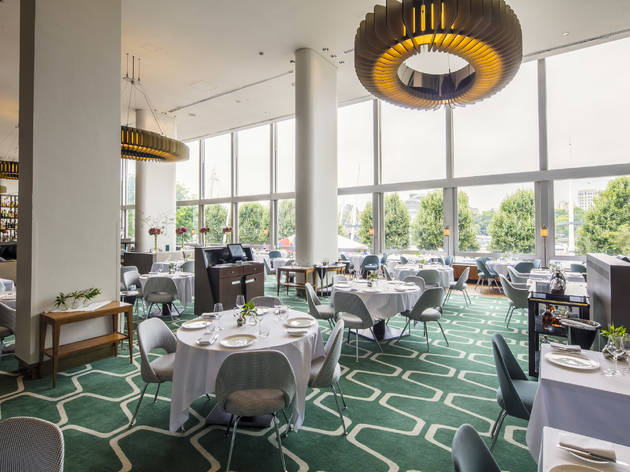 10/10
Thomas Alexander
Time Out says
Located on the first floor of the Royal Festival Hall in the Southbank Centre, Skylon takes its name from one of the original structures built for the 1951 Festival of Britain, but the culinary fare is far from stuck in the past.
The seasonal menu, under direction from executive chef Kim Woodward, features contemporary dishes, such as smoked salmon cannelloni and seared foie gras served with apricot gel and a touch of cherry blossom.
There are menus for brunch, tasting and set lunch, depending on what you fancy, as well as a pre-theatre option. However, the selling point of Skylon has to be the view – looking out onto the Thames from South Bank through huge windows adds a certain panache to the whole dining experience.
Details
Address:
Royal Festival Hall
Belvedere Rd
London
SE1 8XX

Transport:
Tube: Waterloo
Price:
Set lunch (Mon-Sat) £25 2 courses, £29 3 courses; (Sun) £26 2 courses, £29.50 3 courses. Set dinner £42 2 courses, £48 3 courses
Contact:
Opening hours:
Bar Open/snacks served noon-midnight daily.Brasserie Meals served noon-11pm daily. Main courses £13-£30.Restaurant Lunch served noon-2.30pm Mon-Sat; noon-4pm Sun. Dinner served 5.30-10.30pm Mon-Sat
Do you own this business?
Average User Rating
3.2 / 5
Rating Breakdown
5 star:

5

4 star:

7

3 star:

8

2 star:

6

1 star:

3
I found Skylon really quite disappointing. Though the atmosphere, presentation of the food, and prices, would lead you to believe that this is a top restaurant, I found the food didn't match the expectations. Picture perfect on the plate, everything was just a little... tasteless! When forking out for a meal, you hope for fresh fresh ingredients - and sadly Skylon didn't really deliver. That being said, it really is a very lovely view!
Had a lovely evening here on a rainy summer's evening. Booked it via the Evening Standard's #60daysofsummer offer which comprised of 2 courses and a glass of wine for £20. It was well worth it as the venue feels luxurious, particularly of an evening due to the excellent lighting. The bar is beautiful with a 1950s look about it. Our food was delicious and the waiter couldn't have been more friendly and professional. We didn't feel rushed, despite arriving late and the restaurant being full.
Very warm welcome, friendly staff, amazing view, lights changing with time in the evening giving a spectacular experience of 'eating and watching the sun going down on the Thames'. 1 glass wasn't 100% clean but very quickly replaced. Mise en bouche: white tomatoes with cream soup absolutely fantastic and surprising. Foie gras delicious (very salty) but oh my God amazing warm brioche served on the side. delicious fresh herbs. salmon starter ok but not amazing. mutton main with pie and mash creamy absolutely amazing and melting in the mouth. excellent presentation. beef with cabbage was amazing (simple ingredients but perfectly cooked offering a plus you cannot get at home). Halibut and mussels sauce perfectly cooked, served and presented, flavours combo ideal. Vacqueyras 2011 perfect as expected. Lovely passion fruits meringue tart and 'happy birthday' singing. All service very prompt, human and adding a sense of celebration. Very noisy buzzing atmosphere at the beginning around 8ish on friday night but cooling down afterwards and reaching perfection. Staff offered to take pictures twice which was very kind. You must try it and you will remember it. Maybe better during the week, window table highly recommended.
This had been the worst service I have ever encountered. I had made a reservation 3 weeks in advance of the dinner and recieved an email confirming it. However when I arrived with my girlfriend the staff was really unwelcoming and looked at both of us disapprovingly. They couldn't find my reservation because I hadn't paid a deposit, however the email I received didn't mention such a thing. The lady kept insisting that they had contacted me, apparently from a private number while I was at work and left voicemail messages. Unfortunately as I was unable to access my voicemail they proceeded to cancel my reservation without informing me. When I asked why I didn't get an email they said they didn't have my email, even though I had received the first confirmation there. In the end I found myself arguing with her, not because I couldn't understand the reason why this had happened but because her tone suggested that it was my fault and that I should have answered when they called. This was entirely unnecessary and unprofessional as her attitude was both ironic and condescending. Not recommended
Skylon should be one of London's most iconic restaurants but the patchy service lets it down. I went on the 28th and had reserved a table for four. The food was good and the atmosphere buzzing but the appalling front of house was dreadful. She was rude and abrupt to us and her colleagues, assumed I had not made a reservation and had trouble understanding my name, demanding "what?" "what?" . We had requested a window table on booking months ago as it was a special occasion but this was not honoured. The other waiters were lovely and I hope the management take note as their reputation rests not only on the food but on the way staff treat their customers.
Good view, good wine. Very very slow service! Lack of attention to customers, 3 rice dishes came undercooked and even crunchie! Fish of the day was not available, another fish dish was served too salty with spinach also with too much salt.. Meat dishes were good. Sharing plates are quite small. 3 stars are an absolute max..
Wonderfully festive at this time of year, fabulous views. Amazing service and excellent food served with theatre and flourish. Stylish yet not fussy or stuffy! Interesting options on a reassuringly limited menu. A proper night out.
Very poor experience. They change employees all the time and that make the experience very poor. Don't go!!!
Quite nice food, great views, very very slow service. It took 20 min to be served and didn't get to try the desert as 1.5 hours was not enough time.
Went to Skylon for early dinner with a couple of friends. The food was good - not fantastic - but great value on the pre-theatre menu. Service was superb both in the restaurant and at the bar. HOWEVER, not everything I entrusted to the cloak room came back to me, namely a very lovely pair of black cashmere, fur trimmed gloves. I called the restaurant but noone called me back. I then called in when I was next at South Bank and was kept waiting before anyone would actually speak to me. Details were noted with the promise of a call. The call was made at exactly the time I had asked them not to call and from a clearly busy restaurant so that the person at Skylon could not hear me. Oddly the line went dead and there was no attempt to contact me again. An unbelievable attitude for what could otherwise be a great venue.
Went there on a Saturday, the place is lovely, but the dishes were not so good including my girlfriend's chicken was rare and she left half of the food on the plate. They always ask about how was the food, and if it is good... fine, but if there's something wrong... fine too. We complained to the waitress and they didn't apologize or give us a single word and right away they want to sell us some desserts. For what we payed, the portion were really tiny, and not so good. I won't be going again for sure.
Went there on Friday evening for some drinks with my friends, we were very warmly welcomed during our entry trough the main doors In the reception area and was same during our entry in the bar area, a friendly waitress met us and helped out with finding a table for us as we were 5, we got an amazing table with a view of Thames river, which i think Is one of the gratest views in London!Friendly, positive energy giving waitress which is really hard working and giving the best service we ever got in any of the other London bars, we always had full glasses of water and She kept refiling our nut ball and kept offering to have some more drinks what is of course her job,but it was really great that we didn't even have to wait for her to come and ask ! Also other waitreses fla couple of times hassed by and asked us if we werelright. Furthermore, those waitresses in Skylon are absolutely beautiful, all of them are skinny, pretty, cute,and i could not take my eyes away of our waitress with the shoulder lenght dark Hair! And what is trally strange that waitresses have really pretty uniforms, dresses and high heels, what i guess is not ab easy job fir their feets! The cocktails were really great, helpful waitress answered all our questions and had a perfect knowledge about alcohol and cocktails ! Management were walking around and supervising the area with smiles, looks like team work Is really strong in there. I think Skylon is one of the gratest place to go in London!
Had a great evening 12 months ago. And so I went again last night. Snotty-yet-absent staff, tiny tiny portions (4.50 for a espresso cup of green beans) and dull-yet-pricey wine. The venue itself is still very nice, but I won't be going again.
Great place to go overlooking the Thames. Two different restaurant, the brasserie is less formal, but the a la carte is brilliant for a special occasion.