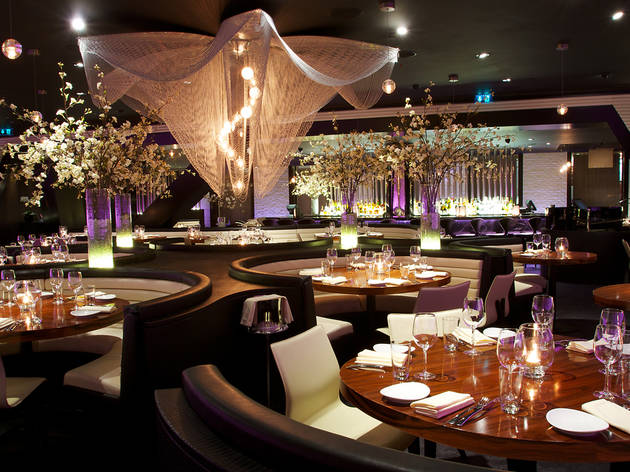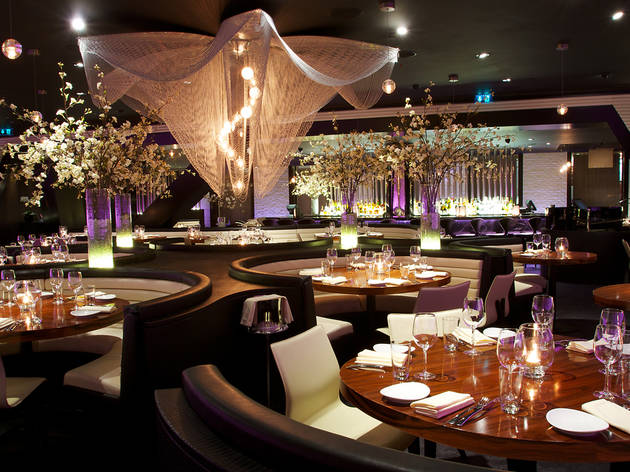 1/11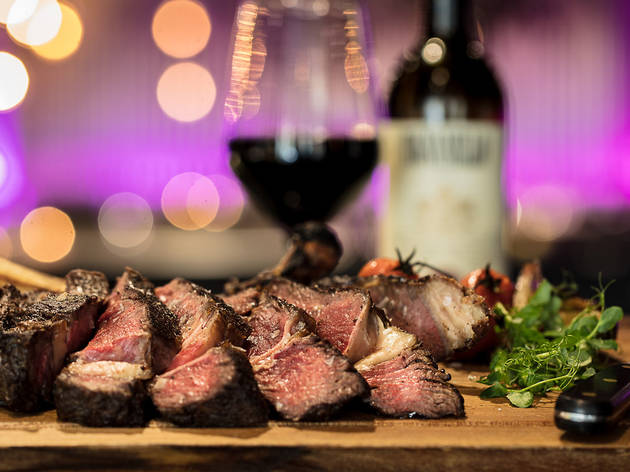 2/11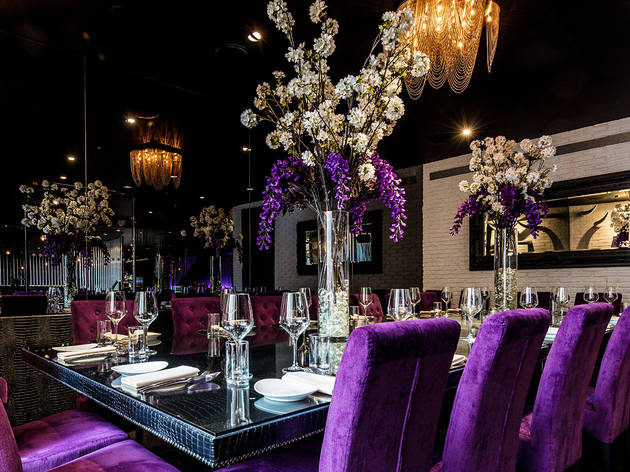 3/11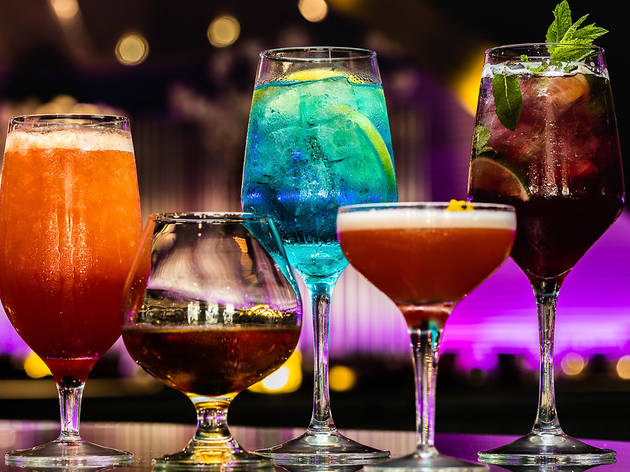 4/11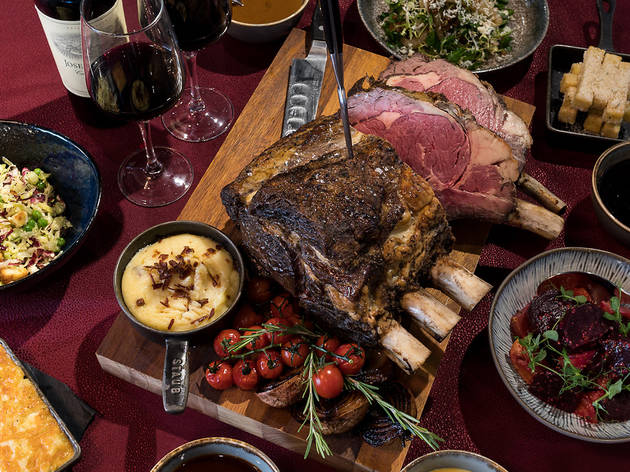 5/11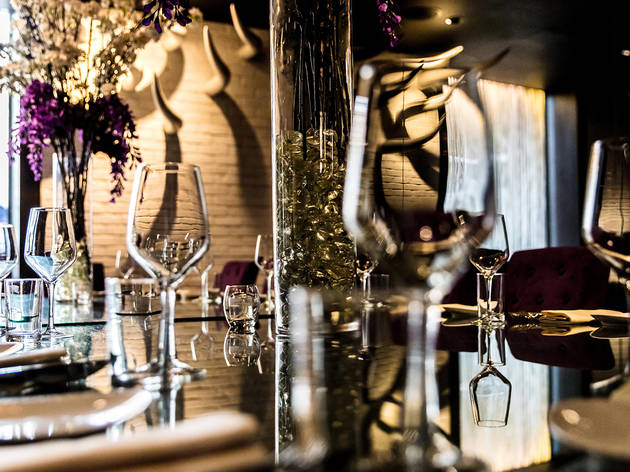 6/11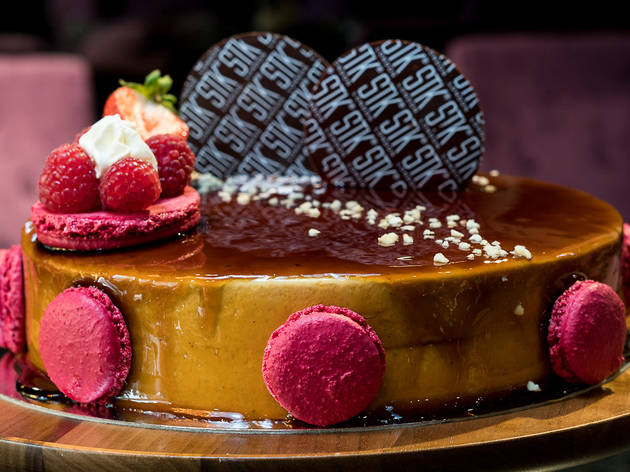 7/11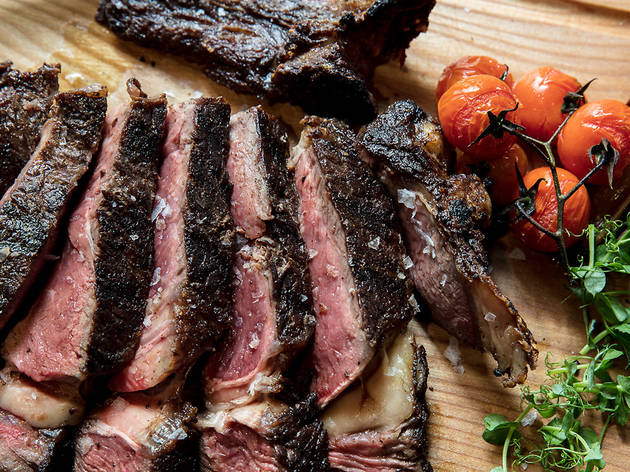 8/11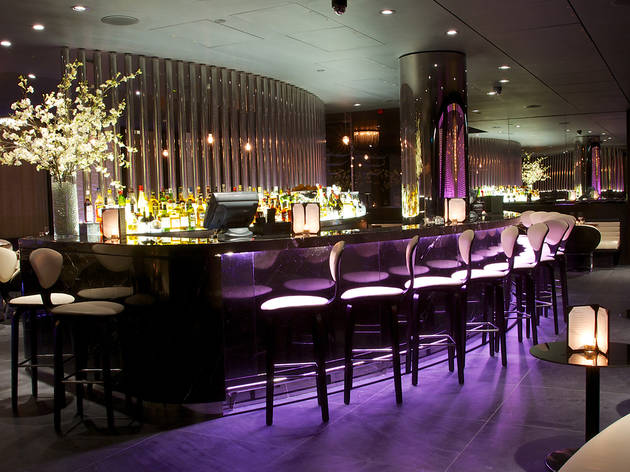 9/11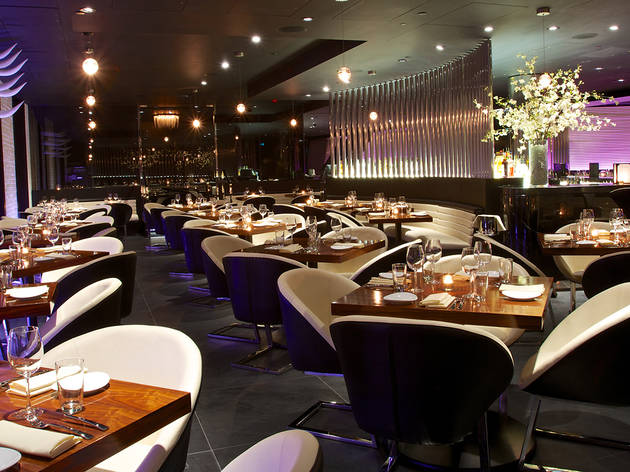 10/11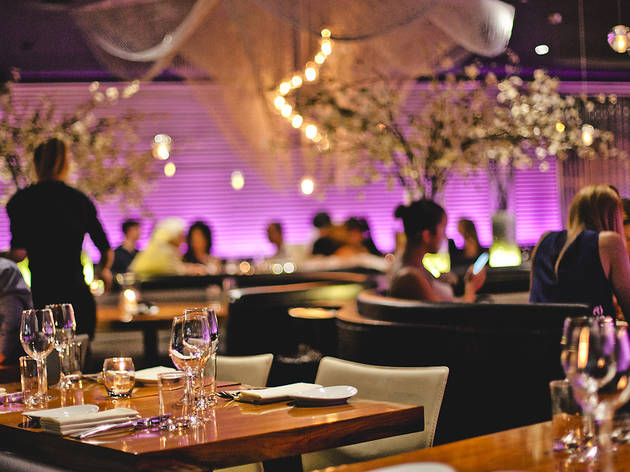 11/11
Time Out says
This is the London outpost of the eight-strong group of STK steakhouses, and the first outside the United States. Located in the ME Hotel, STK features a long, imposing central bar surrounded by the dining area featuring numerous semi-circular banquettes. Steak dominates the menu, naturally, with a selection of different cuts of USDA prime beef offered in a range of sizes. There is also a selection of 'Party' steaks to feed groups of up to ten people, a raw bar among other starter offerings, and a small selection of non-steak main courses. From Tuesday through Saturday there is a DJ in residence.
STK - London says
Join us to celebrate the end of the decade with STK at Me London's lower ground for a festive celebration like no other with a special New Year's Eve à la carte menu and infectious house tunes by STK's resident DJ's that will have you swinging from the chandeliers by midnight.

The New Year's Eve à la carte menu, available throughout the night, will feature all of the STK's favourites, from light chicory & watercress salad and ceviches from the raw bar to a choice of nine premium steaks.

To add an extra bit of sparkle to the evening, order a bottle of bubbly for the table, or choose from the tasty cocktail menu!

For more info please call 0207 395 3426.

STK artfully blends the modern steakhouse and chic lounge into one – offering a dynamic, fine dining experience with the superior quality of a traditional steakhouse.

From intimate affairs to extravagant soirees, STK's selection of private and semi-private dining suites will ensure that you and your guests celebrate the season in style.
Details
Address:
336-337 The Strand
London
WC2R 1HA

Transport:
Tube: Temple

New

Private events:

This venue has areas available to hire for private events

More info

Do you own this business?
Average User Rating
3.9 / 5
Rating Breakdown
5 star:

6

4 star:

3

3 star:

2

2 star:

1

1 star:

1
Save your money and don't ever visit here.
To summarise:
- I called, left voicemail messages, emailed and sent Instagram messages over a period of two weeks to book a table for my birthday
- no one ever responded to any of the above or even picked up the phone (called in excess of 20 times in morning, afternoon and evening)
- I phoned again yesterday and someone finally answered and explained they have no availability on my chosen day. I therefore left my telephone number in the event that any tables become free.
- someone finally responded to my email today and offered me 5 different time slots - how if there we none yesterday?
- I responded 10 minutes later confirming my chosen time, to which they responded saying this is no longer available
It is important to note that not once has anybody apologised or even addressed my complaints that no one has answered my calls, voicemails, emails or private messages, and they actually said they were doing me a favour by finding me a table - how so when obviously there would have been plenty of table options (based on the fact that there were 5 this morning) had someone responded to me 2 weeks ago?
It is worth mentioning that I visit every year for my birthday - not because the food is particularly good but actually because there is a good atmosphere. However, I dread to think what the in house service is like if this is what you get when trying to book and I certainly wouldn't feel comfortable paying their extortionate service charge.
Oh and last year they double charged one of our cards by an extra £200 and we had the same problem trying to contact them then. Truly is pathetic and I'm shocked they do any business at all.
I will avoid The One Group and stick to D&D in the future as I trust they would not ruin my birthday.
I have visited STK on a number of occasions and every time the the atmosphere as well as the food are both exceptionally brilliant! Only problem is you don't want the party to end. The sliders amazing! The fillet steak is great value for money and the Lycee Martinis are so good! This place is great for a girls or guys night out, celebrations or a really fun date!
We finally visited STK for an anniversary meal and were not disappointed. I tried soft shell crab for the first time as my starter, I am a huge fan of crab and was not disappointed, the presentation was great too! Our waitress was very attentive and I loved the atmosphere, layout and decor.
Had a friend over from abroad whom I haven't seen for some years. I made a reservation at STK - London based on reviews online. Food was great, but I'm very disappointed with the ambience. I had to secure the booking with my credit card and if I were to cancel I would have to pay up to £20 per person, so I was basically taken hostage when the booking was confirmed. At the restaurant I literarily walked into a wall of noice, I'm not joking when I say that this is the loudest place I've been to. It was impossible to talk and painfully loud, so we rushed through the dinner and left without dessert and the price for three people ended up around £250. I'm sorry STK - London but I won't come back even though the lil' brgrs were amazing.
What a poor experience at STK last night. Although the food tasted good it was barely lukewarm by the time it got to our table....and that was after a wait of 60 minutes between starters and the mains arriving. It's hard to believe that this restaurant could perform on a Saturday night if it cannot cope on a Tuesday night in January. Waiter disappeared for a long time and we ran out of wine AND water on our table...never mind only took him 15 minutes after ordering it to rectify it....to top it all, when I mentioned the poor service to the waiter, the manageress came over to the table. Surprisingly unapologetic and seemed to think it was our fault this had happened and we should have complained to the waiter earlier....! (Which we would have done if we could have found him)
Booked a table for four for my husbands birthday, the starters were not memorable, but the main courses redeemed STK, steaks were really good with huge portions of chunky chips, desserts with the exception of 'the fairground attraction which looked like a fun decorative affair' were less exciting, trifle was plain and the coconut meringue dish was over after in two spoonfuls. Table turn around seemed quite quick, but that aside we had a lovely evening, in a vibrant setting, with lots of beautiful people and really good music. The food was good but has room for improvement, The bill arrived...and ouuch, but that aside we all had a memorable evening and are looking forward to a second visit.
Six of us spent a lovely evening here for a family celebration. It's cery funky decor and we sat in a sumptiousround leather banquette. The service was excellent as we took a long time to choose our menu. The 'little burgers' as starter were meltingly good, also the goat cheese and beets, and of course the fois gras on brioche. Steak is the speciality but one of us had the delicious pulled pork with apple and celeriac. The desserts were gorgeous too, with an original 'Fairground' medley served on a mini ferris wheel. The main hostess, Yvonne O'Connor was welcoming, charming yet professiona. We all had a memorable evening and I would highly recommend it.l
This is all I want to say - fantastic superduper knocking out place!
Just love it! Modern Stk house concept; nice food, music, people,etc. Great music. Our waiter Carlos make the experience unic ! Will came back