Taste of London is back: Regent's Park, June 15-19
For five delicious days in June, the world's greatest restaurant festival is a feast for the senses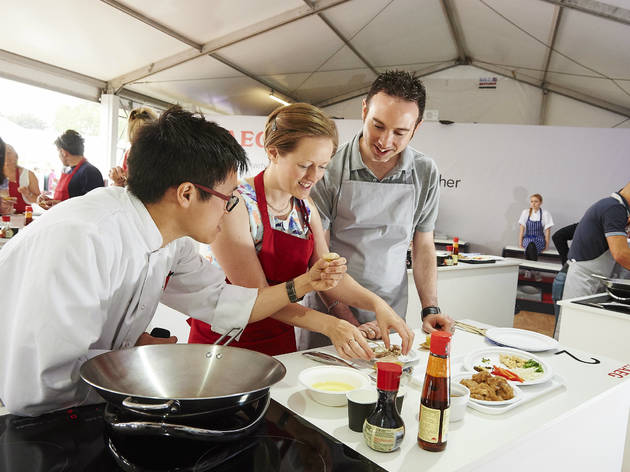 Taste of London returns for another festival of the finest food and drink, in Regent's Park from Wednesday June 15 to Sunday June 19. Featuring an impressive line-up of star chefs and the chance to sample dishes from more than 40 of the capital's most acclaimed and innovative restaurants, Taste of London is the place for discerning food lovers this summer.
One of London's greatest cultural achievements in the past 20 years has been the blossoming of its dining scene. Taste of London celebrates this achievement, and gives you a chance to see where the scene is going next. The world's top chefs come to London, arguably the best city on the planet for eating out – so Taste of London can justify its claim to be the world's greatest restaurant festival.
Every day, pop-up versions of the best London restaurants – including Koffman's, Duck & Waffle, Roka and Heddon Street Kitchen – will be serving samples of their signature dishes for you to try. But that's not all. See world-class chefs presenting demonstrations, hosting masterclasses and joining Q&A sessions. Discover the latest home cooking technology, join free talks and tastings, and browse more than 200 food and drink stalls in the Producer's Market.
Feeling hungry yet? Read on to find out more about what's on the menu at Taste of London 2016. Check out the ticket options to see what suits you, or book direct at www.tasteoflondon.co.uk.