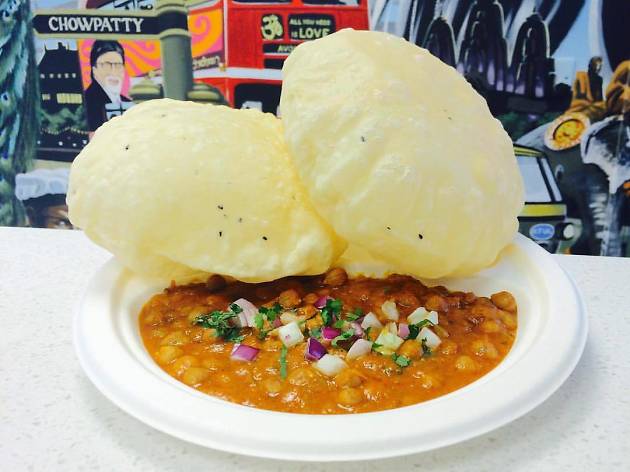 Time Out says
The main focus of this Hounslow restaurant is vegetarian Indian food, with bits of British influence also on the menu. But the fact that the family behind it spent some time in Uganda on their journey from India to London, means you can expect some east-African elements, too.
That means a menu ranging from chickpea curry, samosa selections, aloo tikki chaat and paneer tikka massala to fried cassava chips, pitta pizzas topped with onion, pepper, cheese and coriander, bean burgers with veggie coleslaw and fusilli pasta with cheese, a slow-cooked tomato sauce and homemade garlic bread. Something for everyone, then.
Keep ab eye out for daily thalis and tiffins, as well as good value options from a saver menu – think butter vada pav at under £2, or manchow soup for not much more.
Details