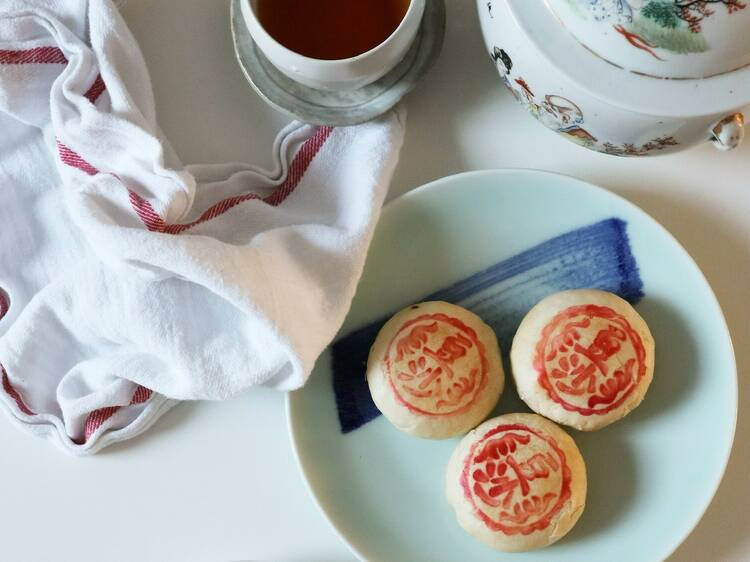 Photograph: Lillian Luk
Get a delicious savoury hit with these mooncakes from Lillian Luk, aka Shanghai Supperclub. She uses quality French butter instead of the traditional lard to give them a deliciously flaky, golden exterior, with a generous pork filling (there's also a vegetarian red bean option). Warm them up to enjoy them at their crispy best.
How to order? Collection only. Email info@shanghaisupper.co.uk at least 24 hours, preferably 48 hours, in advance.
13 Montagu Place, W1H 2ET. Until Sep 30. From £28 for six.