London's best Chinese restaurants
From delicate Cantonese cooking to fiery Sichuan delights or high-end banquet-style dishes – it's all in our round-up of London's best Chinese food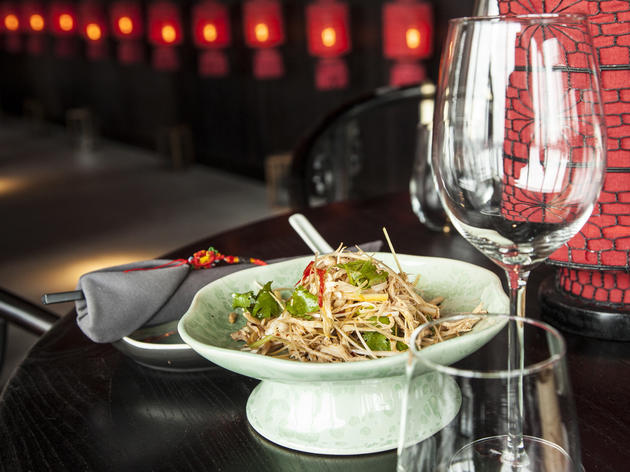 Chopsticks at the ready! There's Cantonese dim sum, classic Beijing-style roast duck, spicy Sichuan cuisine and plenty more to choose from in our round-up of London's best Chinese food. Do you agree with our choices? Use the comments box below or tweet your suggestions.
RECOMMENDED: Find more great restaurants for every occassion
Find the best restaurants in Chinatown
So many chopstick and rice parlours; so hard to know which one to choose. But Time Out's food and drink reviewers have eaten at all of them – many times, over many years – to produce this definitive list on the best places to eat.
Read more
Sponsored listing
Shikumen
The owners of Shikumen were doubling their bets when they launched London's newest Chinese restaurant concept. They opened this branch in the Dorsett Hotel just six weeks after debuting their first in Ealing's Xanadu Hotel. Named after a Shanghainese East-meets-West architectural style popular in the seventeenth century, Shikumen claims to reflect the refinement of that period. It isn't something you'd expect to find. First impressions lived up to the promise – from the courteous greeting at the door to the handsome dining room furnished with leather banquettes and Shanghai-style room dividers. The dim sum menu is a compact selection of exquisitely steamed, baked, and fried dishes ranging from classic har gau and xiao long bao to more sophisticated items such as scallop siu mai topped with tobiko and cheung fun filled with prawn and beancurd skin. The latter was a revelation, each mouthful exploding into a sensual mix of sweet, briny flavours and crisp textures. Pan-fried turnip cake, another lunchtime staple, exceeded expectations with an eggy topping of chopped garlic chives. A generous portion of stir-fried seafood udon in XO sauce was also faultless. We didn't have time for Peking duck, which requires at least 45 minutes notice and is presented in two servings – sliced and served with pancakes, then shredded and served with fried rice or fried or braised noodles. Judging from the dim sum, I'm willing to bet this dish would be executed with equal meticulousness. Servi
Venue says: "Shikumen exclusive gifts now available to purchase securely online. See website for more."