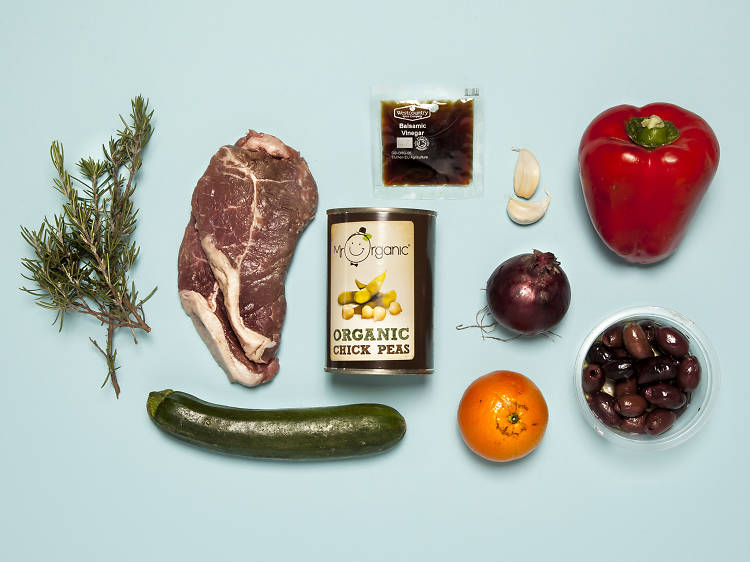 © Rob Greig
1.

Best for the culinarily challenged: Abel & Cole
The dish: Balsamic steak and pepper caponata
First impressions: The box is filled with fresh, organic ingredients but we can't help but feel slightly disappointed to find a couple of small minute steaks, which aren't exactly the juicy slabs of meat we'd hoped for, especially as they're being served with – shock horror – chickpeas, instead of chips.
The cooking: The recipe cards are well­-designed, with step-­by-­step instructions and a breakdown of the timings by cooking, prep and 'hands-­on' time, as well as what equipment you'll need. And unlike some recipes, which claim to be quick (we're looking at you, 'Jamie's 15 Minute Meals'), the timings are spot on.
The verdict: The recipes are easy to follow and don't involve too much time in the kitchen, but you might want more from a steak dinner.
'Simple' box contains three meals for two people. £36. Also available: 'Foodie', 'Light' and 'Veggie' options. www.abelandcole.co.uk