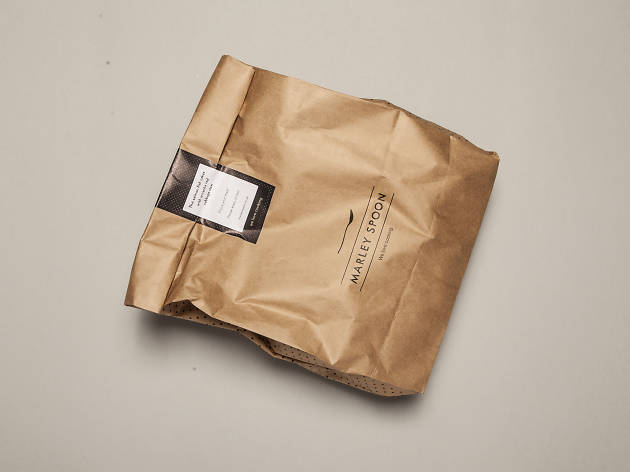 The best recipe boxes in London: tried and tested
Can't be arsed queueing in Sainsbury's? Give these nifty recipe boxes and food delivery subscriptions a whirl
Recipe boxes are all the rage. Designed for busy people who don't actually want to go to London restaurants every night and don't mind a bit of cooking (they provide a recipe and raw ingredients, leaving you to do the prep), they now come in all shapes, sizes and budgets and range from organic and healthy food boxes to quick-win recipe kits. So we taste­-tested five of the best recipe boxes and food subscriptions going.
Top five recipe boxes in London
Fancy slightly more indulgent food delivered to your door?
Food delivery can get a bad rep, but there's no need to scoff at it. Treating yourself can mean splashing out on a rooftop cocktail, munching through a massive steak, buying a new outfit or boozing your way through a bottomless brunch, but some days the thing we most want is to put on pyjamas, curl up on the sofa and eat a delicious dinner out of little plastic containers. This is our guide to London restaurants which can truly deliver the goods, as chosen by food experts and Time Out staff who really know their takeaways.