Heads up! We're working hard to be accurate – but these are unusual times, so please always check before heading out.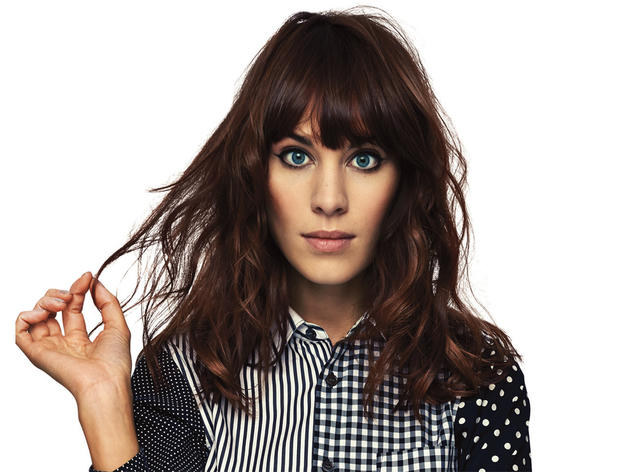 Alexa Chung: 'I'm indie through and through'
The girl who turns heads the world over tells us why she wishes design stopped in 1967 and how her fashion history is plagued with Pokémon
Chung's style evolution hasn't always been a smooth one. 'I got punk a bit wrong when I was 17,' she admits. 'I misinterpreted it and crossed it with some weird Pokémon-Tamagotchi hybrid, so I had this Cyberdog look, which was really unfortunate for a lot of years.' Today she cares less about emulating others and dresses for herself. 'People don't take risks,' she reckons, 'because they're afraid something isn't in season, but you should have fun with fashion and wear what you want. I like to wear dungarees…'

What is your favourite thing to wear right now?
'Well, today I turned up in my pyjamas, so that is sort of an indication of where I'm at, clotheswise. At the moment I'm into things that are comfortable. I'm on American TV every day so I have to wear a full outfit, so when I get home I'm really focused on jeans, sweatshirts and comfort.'
Do you have a style philosophy?
'Stick to the classics, and you can't ever go wrong. I see old ladies on the street who have fabulous style and realise it's because they are probably wearing really classic items that they've had for years and years. I think if you find something that suits you, you should just stick to it.'
What's your favourite era for style?
'I love the '60s and sort of wish all design had stopped in 1967. That would be my dream. They were really just nailing it, everyone looked great, but then it started getting a bit slippery after that.'
What items do you save on, and then what do you splurge on?
'I love Gap for affordable men's sweaters. I tend to splurge on fancy dresses because I always think I'll get a lot of wear out of them, but it's false logic. You should really spend more money on the things you wear every day, like jeans. But I only own two pairs of jeans. One I designed for Madewell, so they are literally made to fit me. Another is a cheap pair from Danish brand Vero Moda that I got from a photoshoot.'
How does New York style differ from London style?
'New York style is so well put together. I admire American women because they are really good at putting a look together that is sophisticated. As British girls, we lean toward being a bit more messy, a bit more undone and maybe a little more eccentric. I'm always amazed by how thick and shiny everyone's hair is and how white everyone's teeth are in New York.'
Do you have a typical tiny New York City closet?
'I have a really small apartment and a small and messy closet. I like how disordered it is, though. I'm never going to be one of those people who is good at organisation. But I'm very visual. I have a catalogue in my head of things I already own, so it's easy to shop and I always know exactly what I'm looking for. I collect everything in multiples. You should see how many white shirts I've got!'

What's inspiring you this spring?
'I like being able to walk outside without wincing at the cold, and I like it when my eyeballs don't freeze over. But I find spring and summer in New York particularly difficult to dress for because my style is absolutely based on layering. When I can't do that, I don't understand what I'm going to do. I hate anything sexy, and I hate a lot of flesh showing, but there's no other option.'
Go-to spring outfit?
'Jean shorts, always.'
Do you plan to design more?
'I'd love to, but I'm just too busy right now. I'm conscious that I need to do other things like writing, DJing and TV presenting. I still keep up those pursuits because I don't think you can rely on an ever-changing industry like fashion to constantly support you. I'm also writing a book right now.'

Do you make associations between music and fashion?
'I'm indie through and through. I've always gone out with boys in bands. I designed a collection for Madewell two years ago, and the whole inspiration for that was girls backstage. Maybe I'm pop sometimes. I think now there's really no distinction between the categories. Back in the day it was more clear, but now everything is a bit wishy-washy because indie isn't indie anymore, because it became popular. These days everyone just dresses like a hipster.'
Who are some of your style icons in music?
'There are so many… Iggy Pop, George Harrison, Jane Birkin, Patti Smith, Courtney Love in the '90s.'
Dream interviewee?
'I'd love to interview Mick Jagger, but that might be scary!'
Alexa Chung presents music news on www.fuse.tv
Affordable ways to fill your wardrobe in london