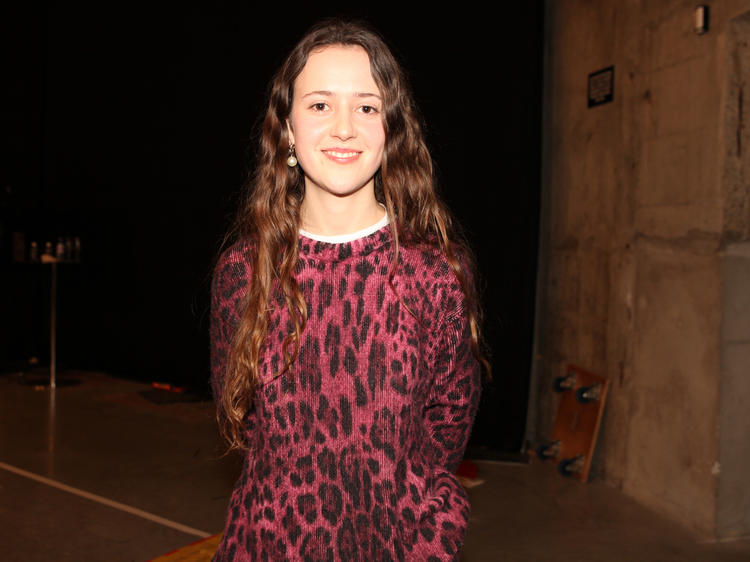 Photo: Elisabeth Blanchet
Ashley Williams
How does exhibiting at Fashion East feel?
I was more scared about going out at the end than about anything else!
How long have you been working on this collection?
Since November. I finished studying (a BA in womenswear at Westminster University) in May.
What does Fashion East mean to you?
Everything really. Without them, I wouldn't be here.
Inspiration behind the collection?
Old scrap books full of pictures like Elvis Presley and sleepovers.
Favourite outfit from the collection?
The last outfit – a jagged dress.