Heads up! We're working hard to be accurate – but these are unusual times, so please always check before heading out.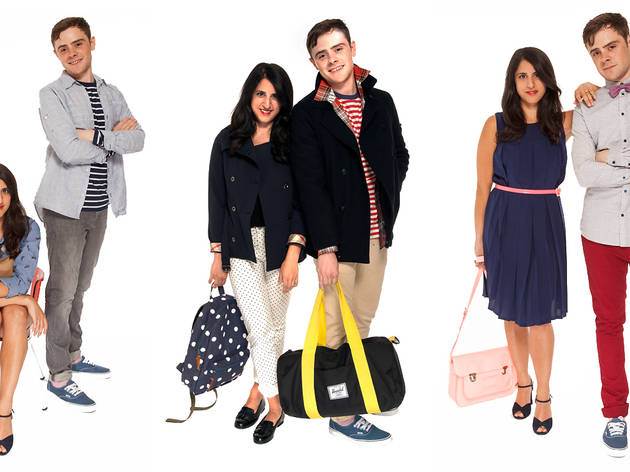 Can adults get away with buying kids' clothes?
If you're a small or medium-sized grown up, you could save a fortune by loading up on tots' togs
Childrenswear is VAT-free and cheaper but still trend-focused and stylish, so our mini-models Nick (5'7") and Zena (5'1") tried some kids' ranges on for size. We found that it's possible to find a deal if you're diminuitive.
Scroll over the images below to find out more about each outfit...
Zena

'A playsuit (essentially a glorified romper) isn't the first thing I'd pick out for myself – being petite, I'm wary of wearing anything an eight-year-old might also appreciate. But this Chloé number is chic and grown-up, and would look great on a leggy blonde. And I'm totally in love with the tiger-print shirt.'
Total cost:
£154.99
Total cost of adult equivalent:
£1,012.99

Saving:
£858
Nick

'The advantages of being short are few, so you've got to embrace the occasional small victory when it comes your way. This outfit had me jumping for me joy (though not very high, obviously).'
Total cost:
£39.97
Total cost of adult equivalent:
£79.93
Saving:
£39.96
Zena

'I didn't think I'd get into these age 13 polka dot jeans – but they're actually a good fit. Better still, the beautiful Burberry jacket (age 12) is well cut, well made and well cheap.'
Total cost:
£264.95
Total cost of adult equivalent:
£1,139.95
Saving:
£875
Nick

'For a moment there it looked like I'd need to zip up my trousers with a coat hanger, '70s-girl style, but by the time my circulation returned a few minutes later I was sold. No, really, where can I buy this pea coat?'
Total cost:
£540
Total cost of adult equivalent:
£1,299
Saving:
£759
Zena

'Too big! Astonishingly, I mean the graceful Marni dress, not me.'
Total cost:
£239.95
Total cost of adult equivalent:
£972.95
Saving:
£733
Nick

'Hot style tip for autumn: if you've got red children's trousers on, just go all the way and add a floral-print shirt and pink bow tie. That way, passing teenagers won't be confused about where to throw their slushies.'
Total cost:
£227
Total cost of adult equivalent:
£350
Saving:
£123
All images © Ed Marshall
Where to head for diminutive threads...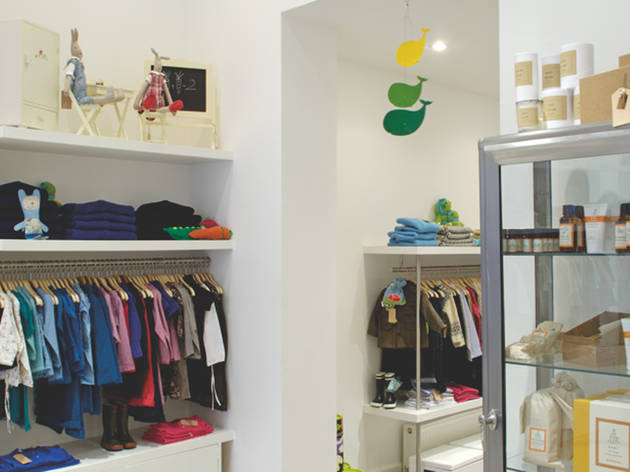 Be warned: after a visit to London's finest shops for children's clothes, your little ones may be better dressed than you. Explore the shops in our selection to find recognisable kids' brands such as Start-rite and Petit Bateau, plus miniature versions of grown-up looks from the likes of Dr Martens. It's never too early to be fashion-forward, after all.
See the best kids' clothes shops in London