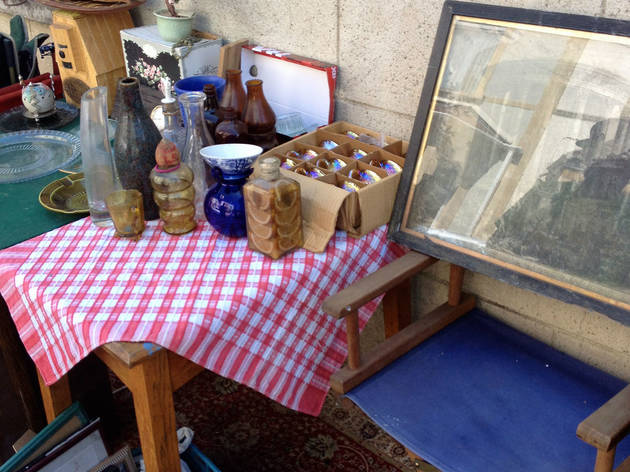 1/4
2/4
3/4
4/4
Picture a communal American-style yard sale, with residents putting out all of their unique treasures on their front gardens at the same time on the same day. Championing the true Hackney spirit, this is the first ever Hackney Craft and Jumble Sale Trail, and perhaps even the first event of its kind in London. Assisted by a map available three days before the event, residents and visitors can stroll through the neighbourhood, from Clapton, along the river Lea, through to Hackney Downs and Hackney Central, and on to Stoke Newington and Dalston, and stop to rummage through the goodies that the fascinating residents of this area no doubt have on sale. You're bound to find some hidden gems and certain to meet some interesting characters. To register a stall e-mail jumbletrail@shoestringstylist.com. Homes with stalls will be detailed on a downloadable map (www.hackneysaletrail.tumblr.com).
Rating Breakdown
5 star:

1

4 star:

0

3 star:

0

2 star:

0

1 star:

1
I knew it! When I went out to grab some breakfasty bits earlier I noticed a lot of our new middle class interlopers out and about even more than usual but just thought to myself, "hmmm, skinny latte prices must have shot up recently". Then a little later I thought, "hold on, there's far too many out for it not to be a nice little middle class 'day' and afterall they can't do bugger all without a 'day' to be seen behind" but then I told myself I was being mean and to behave.....but lo and behold I was right all along! The moral being always trust a born and bred eastender when they slag off the middle class interlopers and trust fund hipsters, they are invariably right.
Very much looking forward to this event, the response has been overwhelming. So many people on board, exciting!