Isabella Blow: Fashion Galore!
A major new exhibition at Somerset House will tell the story of the fashion muse and mentor via her most spectacular outfits. We couldn't be more excited...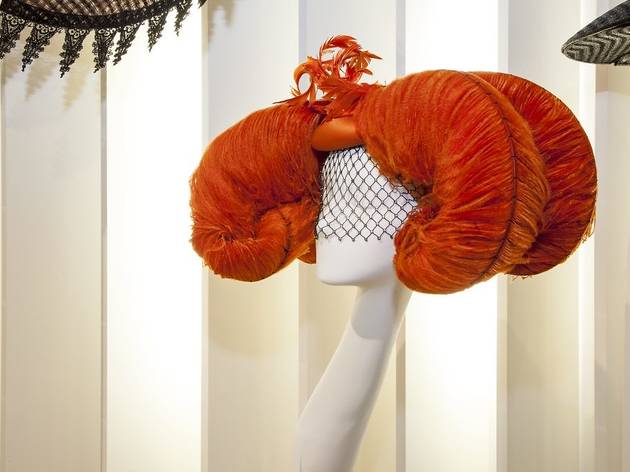 1/18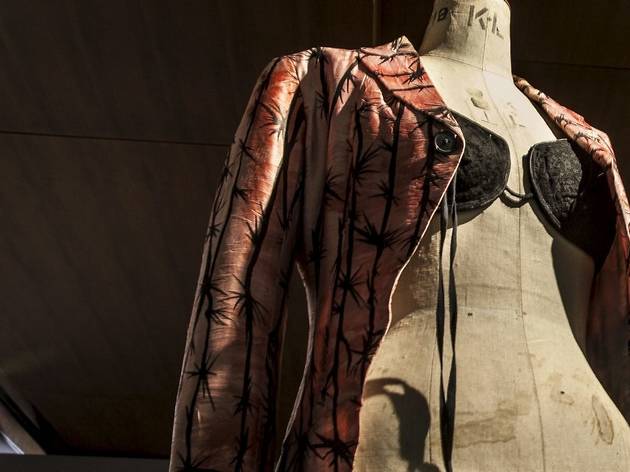 2/18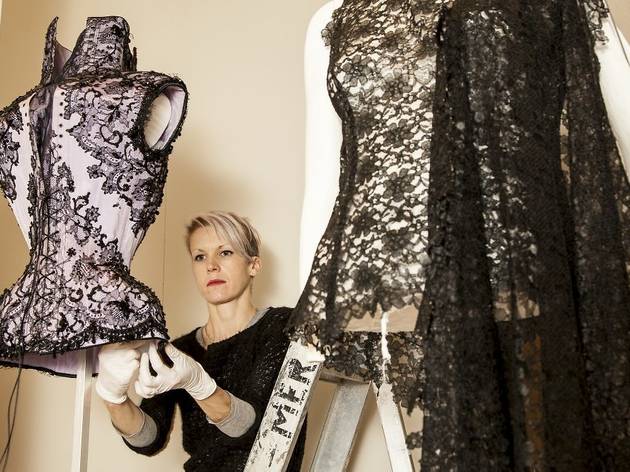 3/18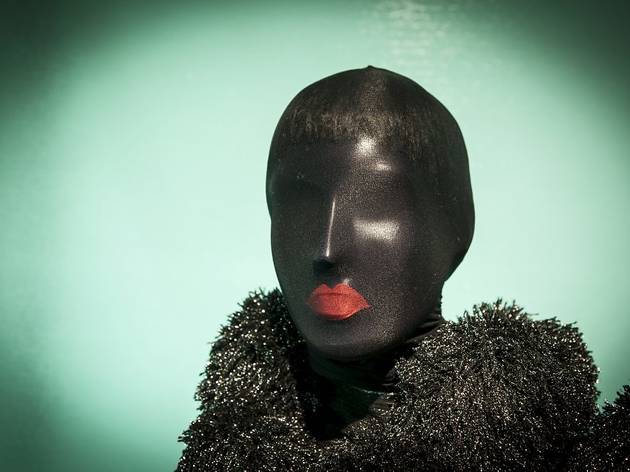 4/18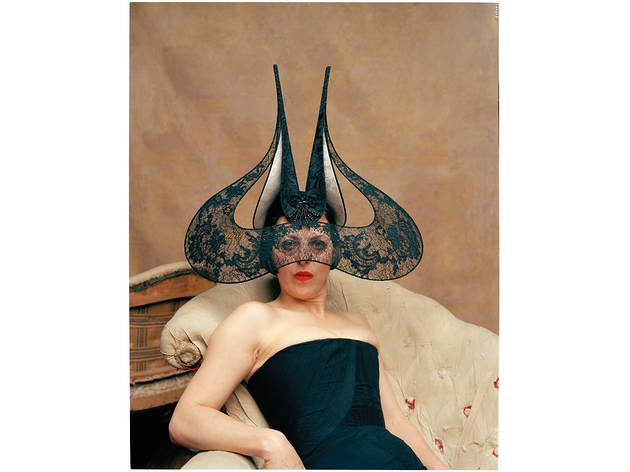 5/18
Isabella Blow, 2002 (© Diego Uchitel)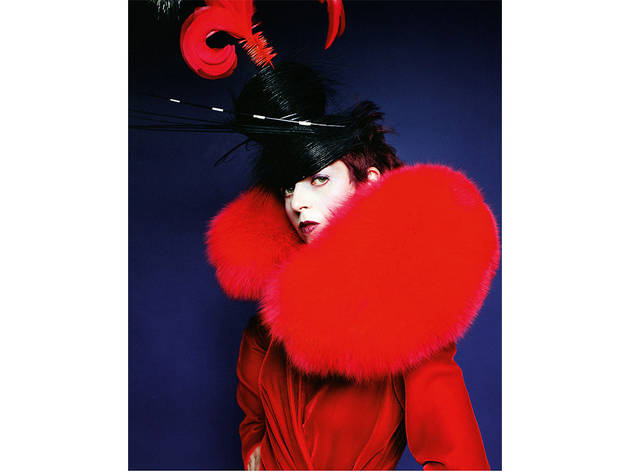 6/18
Isabella Blow, 1997 (© Mario Testino)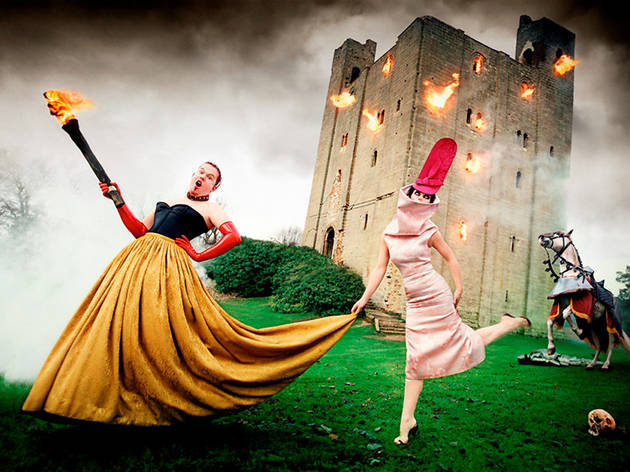 7/18
Alexander McQueen and Isabella Blow: Burning Down The House, 1996 (© David LaChapelle Studio, Inc.)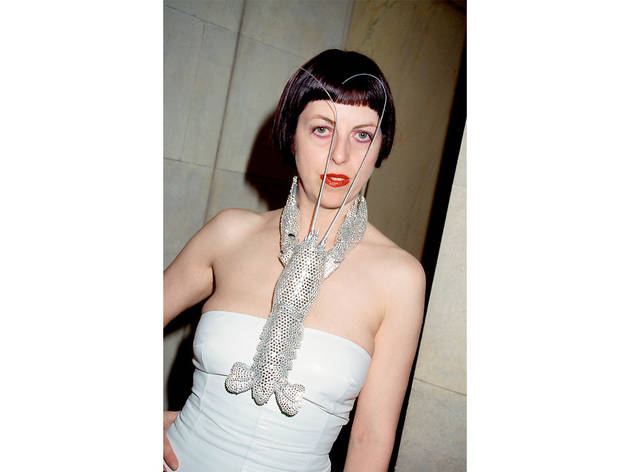 8/18
Isabella Blow at the American Embassy in Paris, 1998 (© Roxanne Lowit)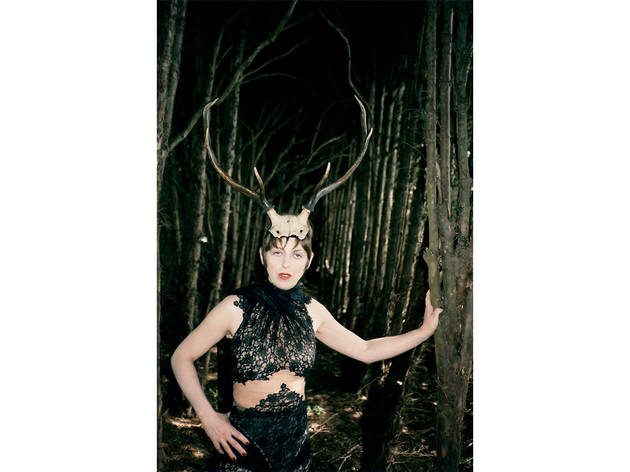 9/18
Isabella Blow with Horns, 1996 (© Juergen Teller)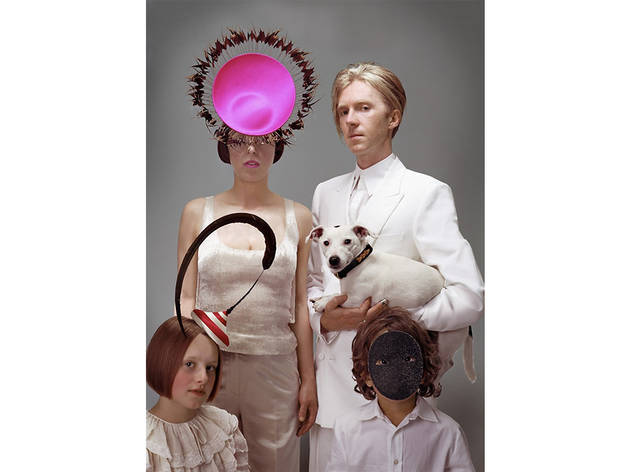 10/18
Isabella Blow and Philip Treacy, 2003 for Vanity Fair (© 5 Donald McPherson)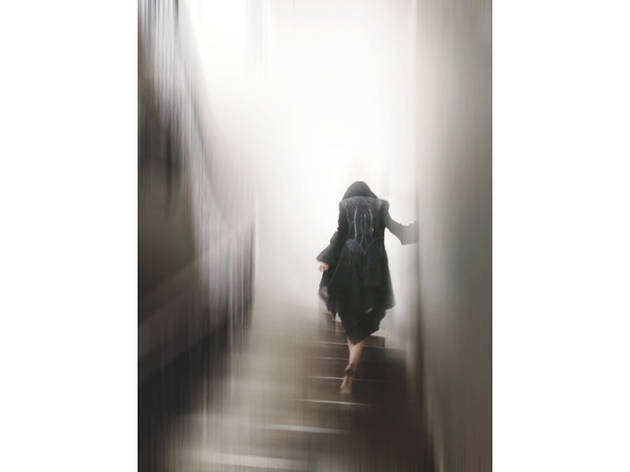 11/18
Black frock coat with feather stand up collar and embroidery detailing, silk and feather (© Nick Knight)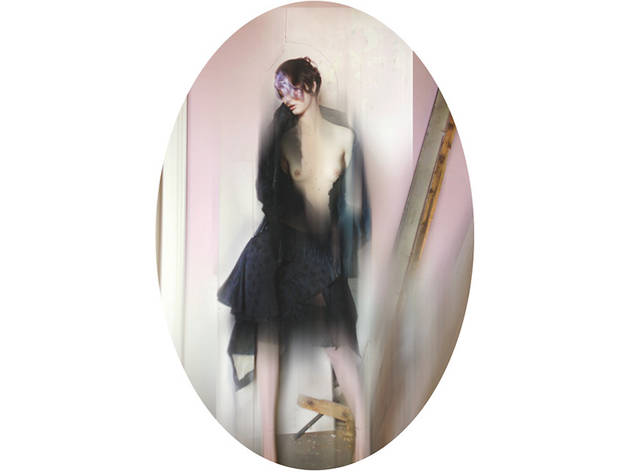 12/18
Black frock coat with feather stand up collar and embroidery detailing, silk and feather (© Nick Knight)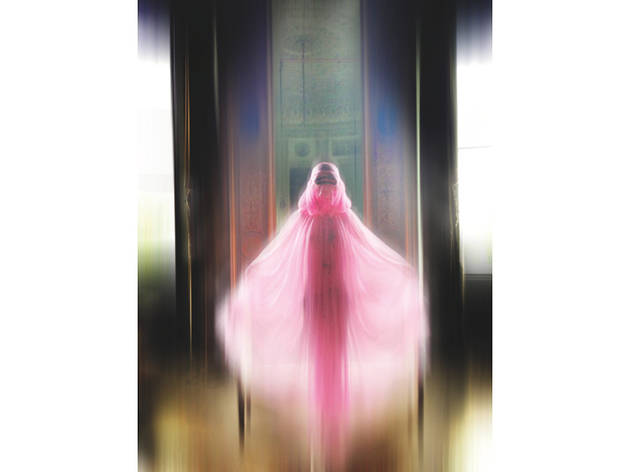 13/18
Burka - Undercover by Jun Takahashi, S/S 2003. Worn to Christian Dior, Haute Couture S/S 2003 (© Nick Knight)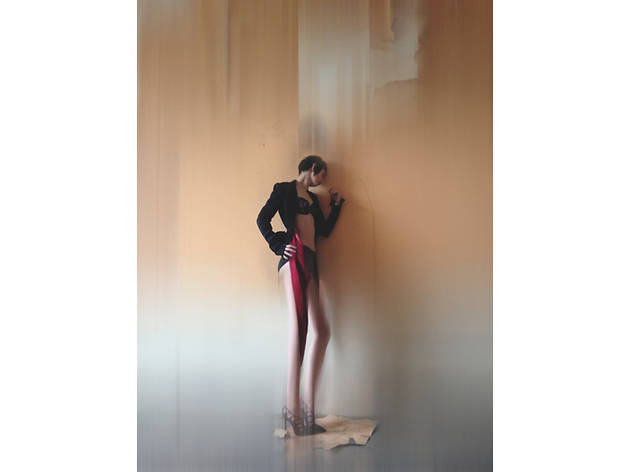 14/18
Jacket - Alexander McQueen. Underwear - Rigby & Peller. Shoes - Manolo Blahnik (© Nick Knight)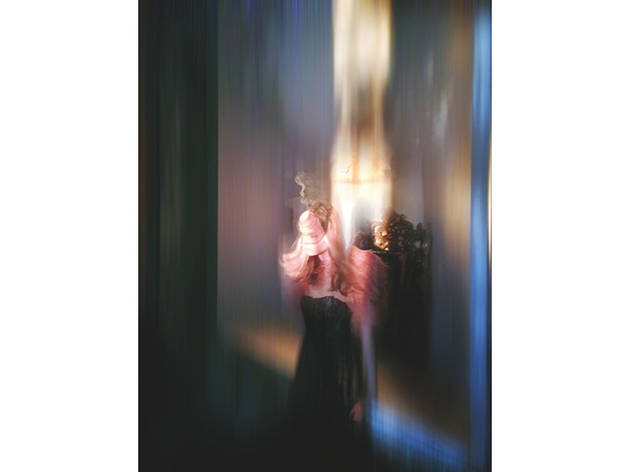 15/18
Hat - Philip Treacy, A/W 1999. Bolero - Alexander McQueen, S/S 2004. Dress - McQueen, S/S 2003. Worn to the launch party for 'Bergdorf Blondes' by Plum Sykes (© Nick Knight)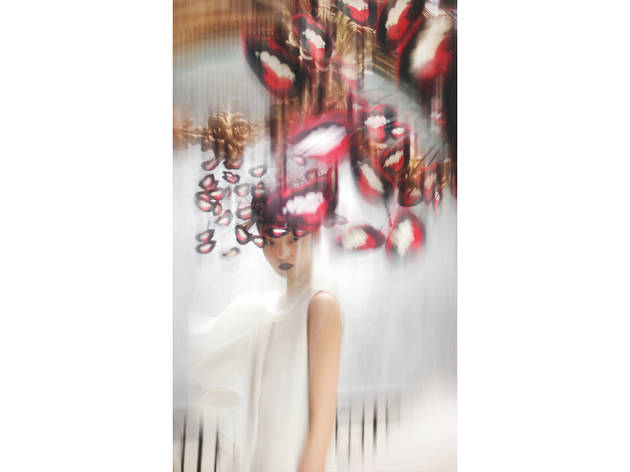 16/18
Hat - Philip Treacy, S/S 2003. Dress - Chalayan, S/S 1999 (© Nick Knight)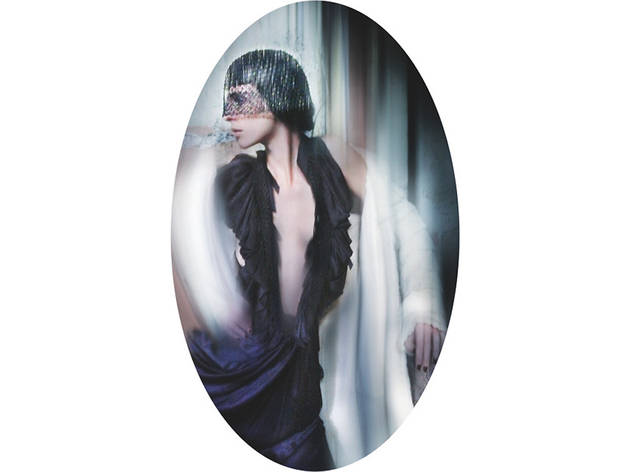 17/18
Hat - Philip Treacy, c. 2004. Coat - Louis Vuitton, A/W 2004. Dress - Wunderkind, S/S 2006. Worn to the film premiere of 'The Phantom of the Opera', 2004 (© Nick Knight)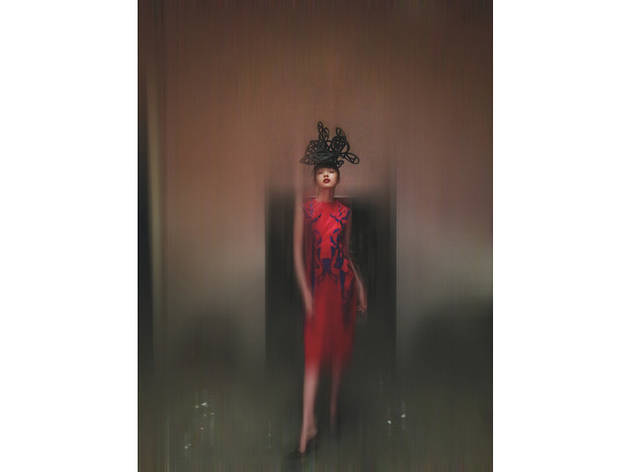 18/18
Hat - Philip Treacy and Simon Periton, A/W 1999. Dress - Tristan Webber, S/S 2000. Shoes - Manolo Blahnik (© Nick Knight)
It was the summer of 1999. Alexander McQueen – the podgy Stepney boy, who Isabella Blow had discovered during his graduate show at Central Saint Martins – had just opened his first shop. Blow – then fashion director at The Sunday Times – was showing me around McQueen's high-tech new store in Mayfair. Within seconds she had whipped on an intricately embellished, pencil-thin, white leather skirt. 'Isn't it incredible? Look at that workmanship. Look at the silhouette. I need this!' I watched her make a quick call to McQueen and then trot out of the shop with it. Blow didn't always pay for clothes, but it didn't matter. 'He gives me some clothes, loans me others and I have to fight for them,' she explained to me a few years later.
Blow's hunger for fashion and the lifelong relationships she formed with designers resulted in an incredible wardrobe. Somerset House has acquired more than 100 outfits from the Blow archive, two-thirds of which have been loaned by Blow's old friend, the couture-collecting heiress Daphne Guinness who bought up the collection after her death in 2007. The other pieces have been loaned from designers and friends.
'We've been looking through shoots she did for magazines,' explains curator Alistair O'Neill who has been working on the exhibition alongside co-curator Shonagh Marshall for the past year. 'Almost everything she photographed for shoots ended up in her own wardrobe. There was a kind of unspoken commitment to her – her wearing outfits of designers was a form of patronage, part of a wider cultural framework. Even papers such as the Mirror and the Mail were obsessed with photographing Blow.'
The exhibition focuses heavily on her influence over McQueen and Irish milliner Philip Treacy, and features their graduate collections and the tribute collection, La Dame Bleue, they did together after her suicide for spring 2008. The show is going to be spectacular, even by fashion standards. Esteemed set designer Shona Heath – who has worked for Dior and J Crew – has created a vast hedge installation to give the impression of an English country estate and made bespoke mannequins to model each look. Every room will be supported with editorial – images of Blow wearing the outfits to parties, to fashion shows and on front covers (she made the front cover of Time Out in 1998).
While Blow was born into an aristocratic family in Marylebone, her father later disinherited her and she struggled to exist in a world where she didn't have the budget to support her lavish couture habit – even starting life as a cleaner before going off to New York to study Ancient Chinese Art at Columbia University. She worked her way up the magazine industry before becoming a hugely influential fashion figure – with access to the avant garde designs she had long lusted after.
By the time of her death, at the age of 48, she was famed for her ability to spot design talent – most notably McQueen and Treacy – nurture them and then turn them into world-class fashion superstars. Blow was buried at Gloucester Cathedral wearing a red-and-gold brocade dress by McQueen, and the designer – along with Treacy and Blow's sister, Christie's dealer Julia Delves-Broughton – dressed her body. Joan Collins and Rupert Everett gave eulogies.
The exhibition doesn't paint Blow as a tragic figure. 'We didn't want to present her as this exotic bird of paradise. We have focused on her ancestry and heritage, but we were keen to prise away from those stereotypical, English, eccentric images,' explains O'Neill. 'There are many people known for their exuberant sense of style, but she had substance too – she really cared about designers and nurtured them. At the heart of it, she was interested in pushing creative boundaries and making fashion part of a wider popular culture.'
'Isabella Blow: Fashion Galore!' runs from Nov 20 – Mar 2 2014 at Somerset House.
The best of 'Isabella Blow: Fashion Galore!'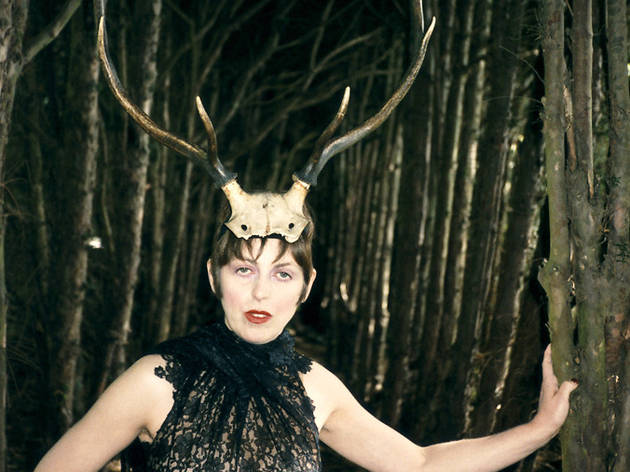 Alexander McQueen antlers
Originally part of McQueen's 2006 'Danté' collection, the antlers were shot on Blow by Juergen Teller, outside her home.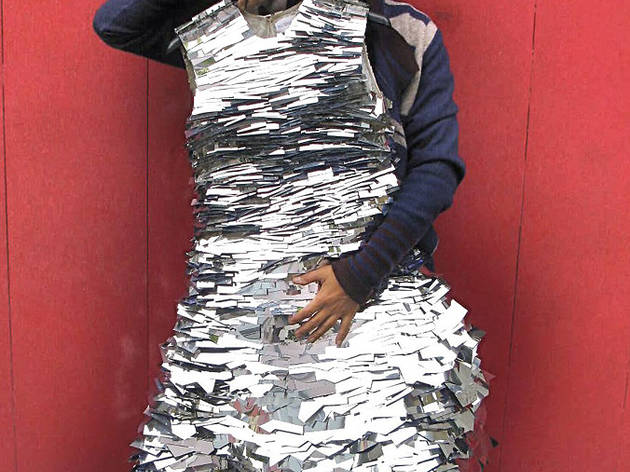 Teerabul Songvich dress
Blow fell in love with Songvich's dress at his Central Saint Martins show in 1999. She shot Kate Moss in it, and then kept it.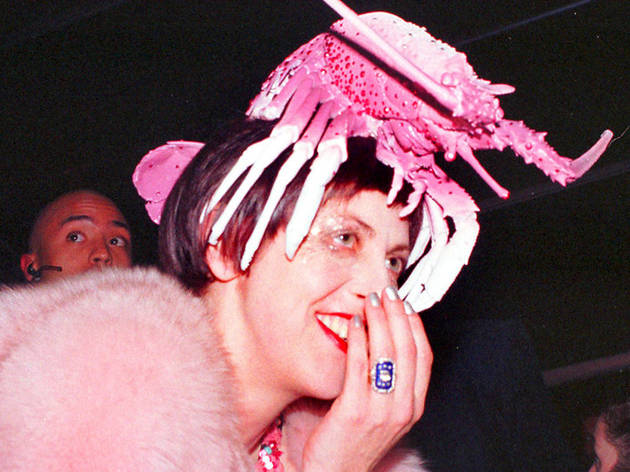 Erik Halley lobster hat
En route to a Julien Macdonald show in 1998, Blow had a car crash and this hat hit the windscreen. It's now been restored.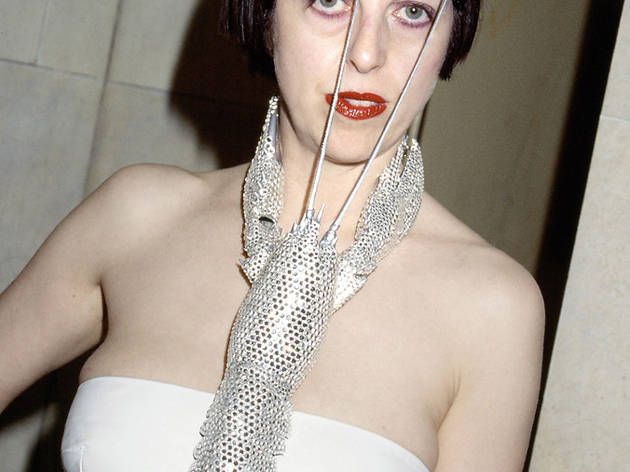 Erik Halley necklace

This necklace was another iconic Halley piece worn by Blow, and the lobster style was later emulated in a Lady Gaga outfit.
See more about 'Isabella Blow: Fashion Galore!'
Sponsored listing
Design & Alter
In one of the arches beneath the Battersea Park railway line lives a bespoke tailor, Design & Alter. In this workshop a team creates and reworks pieces for major fashion brands and catwalk shows, as well as private clients. If you've found the perfect vintage leather jacket, but it doesn't sit right, Design & Alter's team can make it fit like a glove. Or if you've got a tired old '80s dress that's too puffy to be seen out any more but you love the fabric, you can bring it here to have it restyled into something contemporary. Of course you can also start afresh with a made-to-measure suit or dress. They have a sister company, Bride & Alter, offering specialist bridal tailoring and wedding dress alterations.
Venue says: "'Once you find a good tailor, do not give away his name. A good tailor is worth every penny.' - Nina Garcia"