London's best car-boot sales
Hunt for secondhand treasures at the capital's finest car-boot sales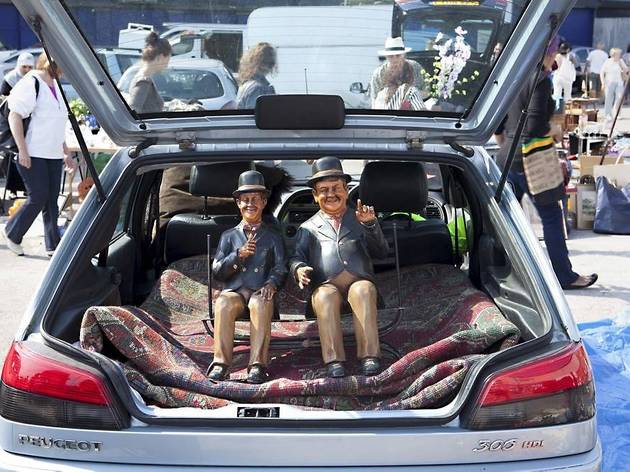 Whether its a high-end fashion steal or a cut-price antique, everyone loves a car-boot bargain. There's the best cheap shops in London and the best jumble sales to snoop around in, but there are also loads of great car-boot sales in London where you'll find much more than just chipped crockery and musty old clothes on offer.
If you think we've missed out one of London's best car-boot sales, tweet us here.
The best car-boot sales in London
Discover London's best fashion markets
There's nothing like the thrill of a good fashion find, and one of the best places in London to hunt one down is at a fashion market.
Read more
Sponsored listing
Design & Alter
In one of the arches beneath the Battersea Park railway line lives a bespoke tailor, Design & Alter. In this workshop a team creates and reworks pieces for major fashion brands and catwalk shows, as well as private clients. If you've found the perfect vintage leather jacket, but it doesn't sit right, Design & Alter's team can make it fit like a glove. Or if you've got a tired old '80s dress that's too puffy to be seen out any more but you love the fabric, you can bring it here to have it restyled into something contemporary. Of course you can also start afresh with a made-to-measure suit or dress. They have a sister company, Bride & Alter, offering specialist bridal tailoring and wedding dress alterations.
Venue says: "'Once you find a good tailor, do not give away his name. A good tailor is worth every penny.' - Nina Garcia"