London's best car-boot sales
Hunt for secondhand treasures at the capital's finest car-boot sales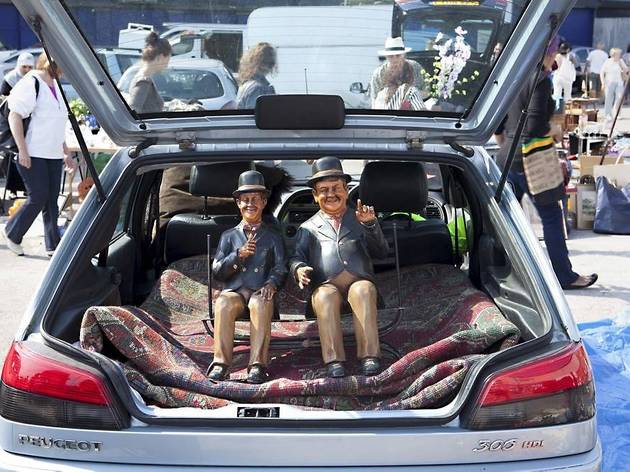 Whether its a high-end fashion steal or a cut-price antique, everyone loves a car-boot bargain. There's the best cheap shops in London and the best jumble sales to snoop around in, but there are also loads of great car-boot sales in London where you'll find much more than just chipped crockery and musty old clothes on offer.
If you think we've missed out one of London's best car-boot sales, tweet us here.
The best car-boot sales in London
Discover London's best fashion markets
There's nothing like the thrill of a good fashion find, and one of the best places in London to hunt one down is at a fashion market.
Read more
Sponsored listing
L'Erbolario London
Perched between Angel and Highbury & Islington stations, this neat little Italian cosmetics store is easy to reach and easy to browse. An affordable (not budget, but not outrageous either) range of soaps, candles, creams and more are smartly stacked on shelves and chunky, wooden islands that you wouldn't look out of place in a farmhouse kitchen. Having started life as a herbalist shop in the northern Italian city of Lodi in 1978, L'Erbolario specialise in more than simply beauty products. Visitors will also find pet shampoos and perfumes here, as well as wardrobe scents and something called 'baby foam'.