Meet the people behind ASOS
The kings and queens of online style give us their picks for Spring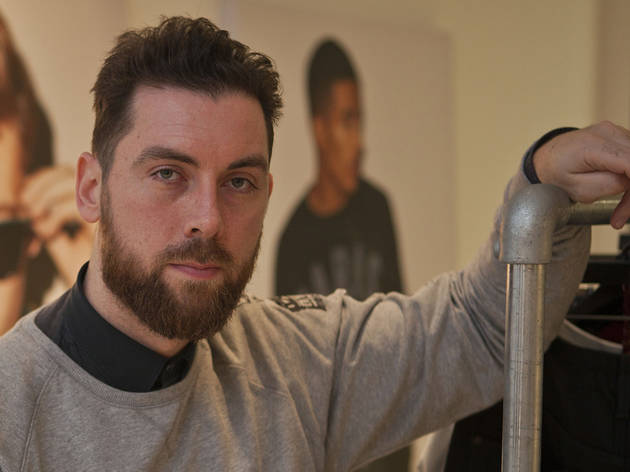 1/5
© David Sandison
Job
Head of menswear design
What do you do all day?
I manage the menswear design team, oversee quality and make sure designs are pitched right for our customers. I get to travel to interesting places – I spent some time in Austin, Texas recently, where there's a good vintage scene.
Best thing about your job?
Being creative on a daily basis and getting paid for it. And the office environment is great – we have the music on, there's lots of laughing.
Style tip?
Be comfortable. Wear jersey shorts this summer – they are so comfortable and you can dress them up or down.
Your key pieces for SS14?
1. Printed blazer
I love this kaleidoscopic print. Men shouldn't be scared of this!
2. Black printed shirt
Don't discount black for summer. It's a good city option as realistically most men only wear lots of colour when they're away on holiday.
3. Black jersey shorts
The beauty of these shorts is that you can wear them with a hangover on a Sunday or out with a black blazer and shoes. They're very versatile.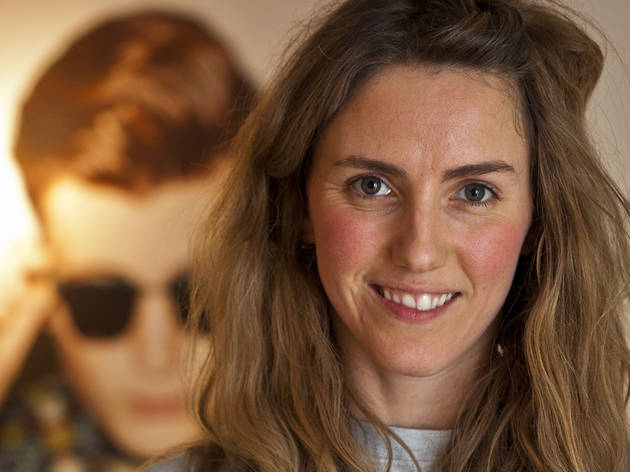 2/5
© David Sandison
Job
Menswear senior stylist
What do you do all day?
I oversee the styling of the models when we shoot the pieces for the e-commerce bit of the site, but also the trend shoots on the home page and the lookbook each season. We shoot about 60 looks a day.
Best thing about your job?
Working with a young, creative team and also brilliant senior management – they're very approachable so everyone's voice can be heard.
Style tip?
Boys, if you're not brave enough to do print this summer, do it with an accessory – a backpack or cap. And women should always check out the men's sale on ASOS – you can get great oversized jumpers.
Your key pieces for SS14?
1. Denim shirt
It's a summer classic. Looks great over a floral T-shirt.
2. Fruit-print shirt
This makes me smile. A subtle way to do print this summer.
3. Bomber jacket
I love this tapestry-sleeved jacket. It'd look cool at a festival or over a smart shirt for a sleek evening look.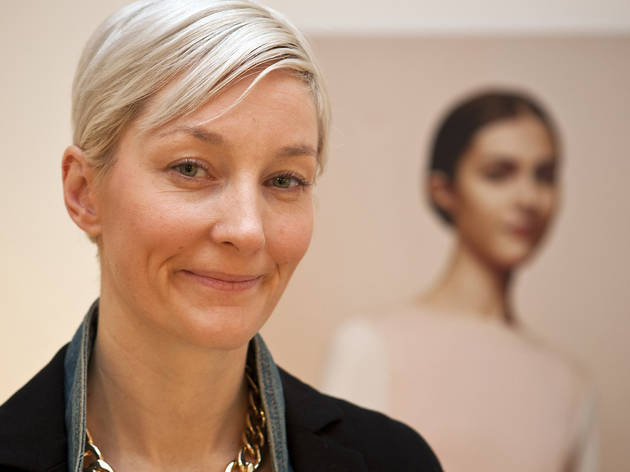 3/5
© David Sandison
Job
Womenswear buying director
What do you do all day?
I work alongside the design team, realizing the trends they create, making them a reality. We choose the best pieces, the ones we think the customer will like, and we build ranges.
Best thing about your job?
The energy that everyone creates here – because it's all open plan there's a real buzz.
Style tip?
I don't plan outfits the night before, I get up and put something on that reflects my mood that day. It means that later on in the day I don't ever feel like I've forced myself into something I'm uncomfortable in.
Your key pieces for SS14?
1. Necklace
I love to layer these. They're a great way of updating a simple T-shirt.
2. Platform sandals
Because they're white, they're quite crisp and modern. They're a good city shoe you can get a march on wearing these.
3. Draped mac
This is good for summer weddings, when you never know what to wear as a coat. It comes in pretty colours – yellow, white, cream, pink, khaki, grey.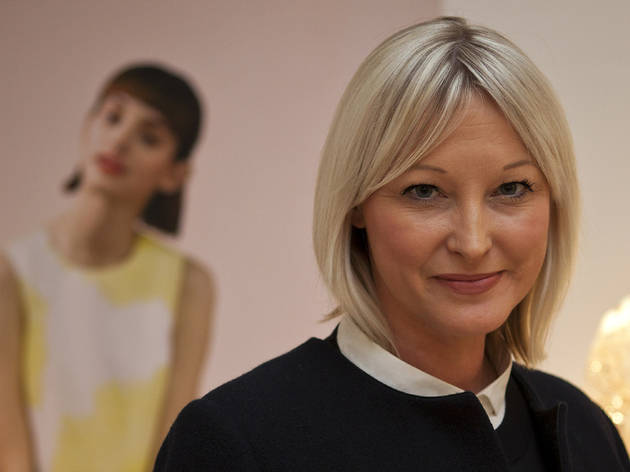 4/5
© David Sandison
Job
Womenswear design director
What do you do all day?
I direct the in-house team of 35 designers. We anticipate the trends and decide what a girl's going to want to buy in six month's time. You make educated guesses, but you go on gut instinct too.
Best thing about your job?
The variety – we'll trawl all over the world for ideas. We'll look at vintage fairs, streetstyle blogs, the catwalk, but things outside of fashion too– films, art exhibitions, festivals.
Style tip?
The worst thing is when your looks seems contrived. To avoid this wear classic pieces that you know suit you as your foundation, then inject little elements of the new season trends onto that base.
Your key pieces for SS14?
1. Black duster coat
A versatile piece that nods to the sportswear influence of designers like Donna Karan in the '90s. And the '90s is the key decade this summer.
2. White T-shirt
This has a sheer back and it's easy to layer, especially with black for a monochrome look. Ticks a lot of spring trend boxes.
3. Skater plimsolls
These are perfect for adding a pop of colour or iridescent shine to your wardrobe.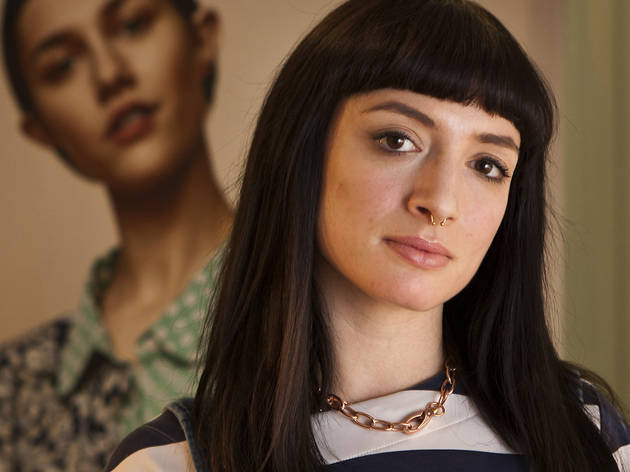 5/5
© David Sandison
Job
International Editorial Assistant (Italy)
What do you do all day?
I'm the go-between for ASOS and Italy. I make sure ASOS's message gets to Italian customers, so they understand the trends. And I also convey what's important to Italian customers – so for example, Italian girls really love tights, as it's harder to get colourful, patterned interesting ones there.
Best thing about your job?
Being able to communicate with the customers in Italy – I look after our Italian Facebook and Twitter. If people tell us they love a piece, we can quickly respond to that.
Style tip?
Make the most of the fact there's so much choice with online shopping – it means you can have a unique style, you don't have to look like anyone else. And watch out for all the cool '90s stuff coming up: the mum jeans, the clunky shoes, the stripes.
Your key pieces for SS14?
1. White slip dress with black vertical stripes
It's minimal but very feminine at the same time. Great for hot weather.
2. Chunky white shoes
They're really comfortable, but they look really cool too.
3. Patterned co-ordinated top and skirt
I like this because it's a modern way of wearing a skirt suit. And the top is cropped so it keeps it looking young.
Take a peak behind the scenes at ASOS
Greater London House, formerly the Carreras cigarette factory, is a strikingly exotic presence in the grey hinterland of Mornington Crescent. A fabulous bit of art deco, its entrance is framed by ornate pillars and two huge statues of black cats stand guard outside. This is the headquarters of Asos, the global online fashion retailer. The reception is shiny and white, and the chic wooden-floored café is a world away from your average corporate canteen.
Read more
See behind the scenes at ASOS
Sponsored listing
Proud Sow
Located in Brockley, The Proud Sow is an independent butchery that was established in 1908. Started by the Cox family, the businesses has been running consistently for over a hundred years. Specialising in native breeds, award-winning sausages and all things meat, Proud Sow is now run by meat connoisseur Oliver Khaldi, who took it over in 2014. He wants to keep things seasonal and high quality while maintaining standards of traceable English meat. Expect Blythburgh pork from Suffolk, lamb from Kent and the Essex Salt Marshes and free-range chicken.
Venue says: "We are here to help and will always try and offer you the freshest most seasonal choice."