Behind the scenes at ASOS
Once a cut-price celebrity fashion site, Asos is now the third most visited website in the world. We spent a day at the brand's Camden HQ...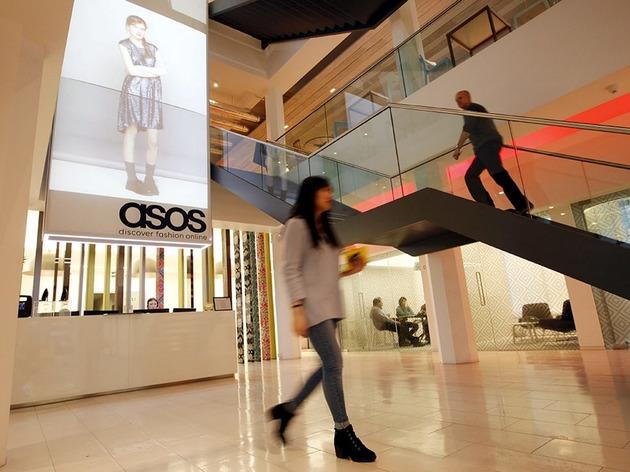 1/14
© David Sandison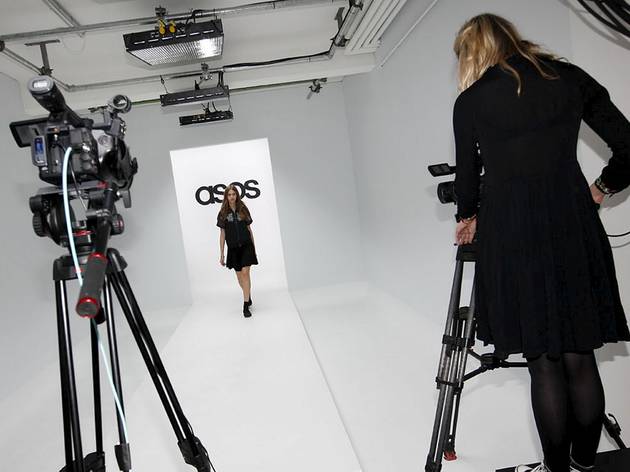 2/14
© David Sandison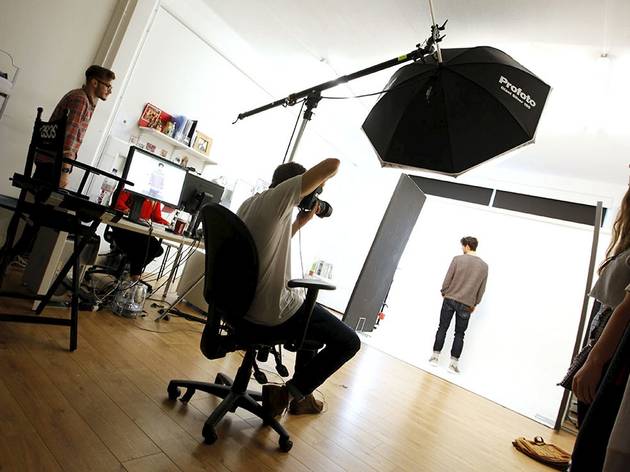 3/14
© David Sandison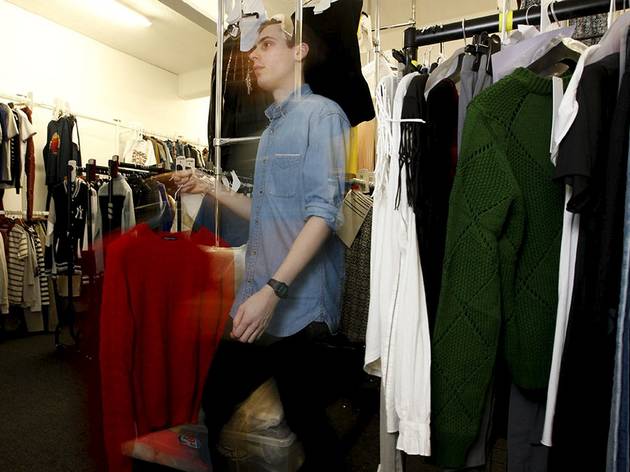 4/14
© David Sandison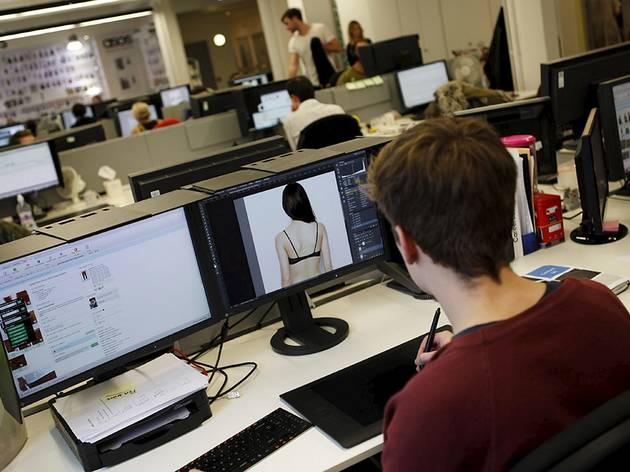 5/14
© David Sandison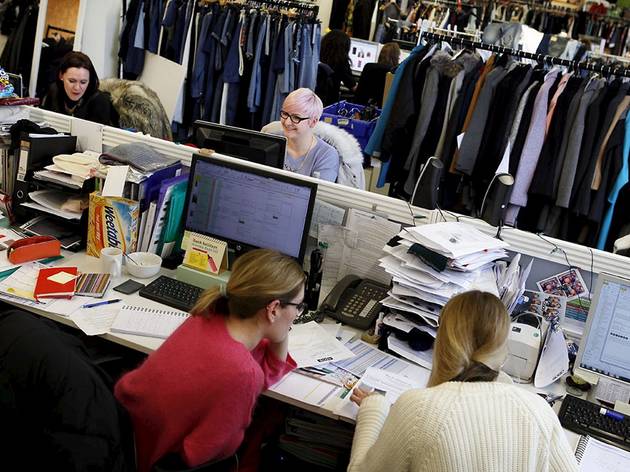 6/14
© David Sandison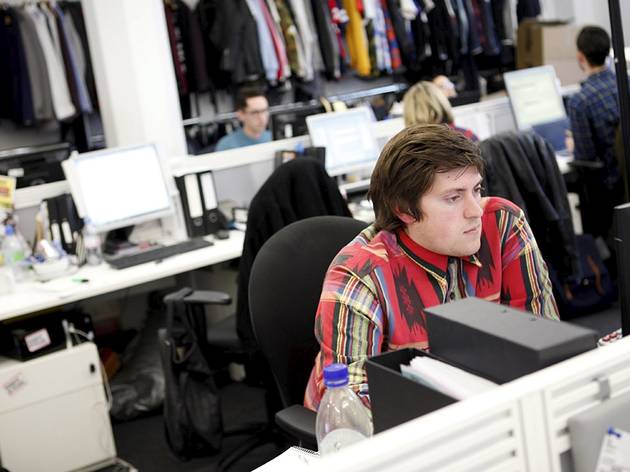 7/14
© David Sandison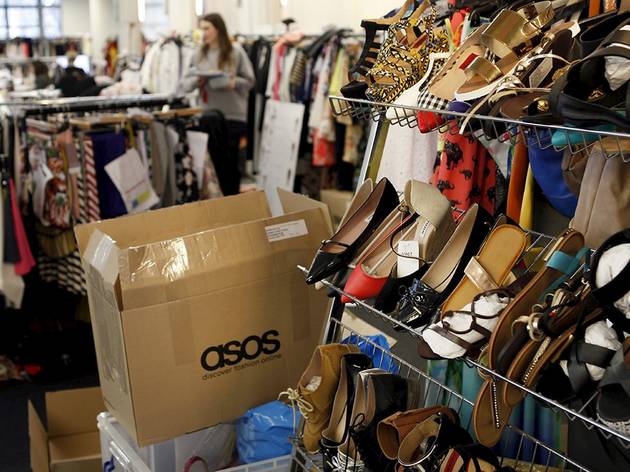 8/14
© David Sandison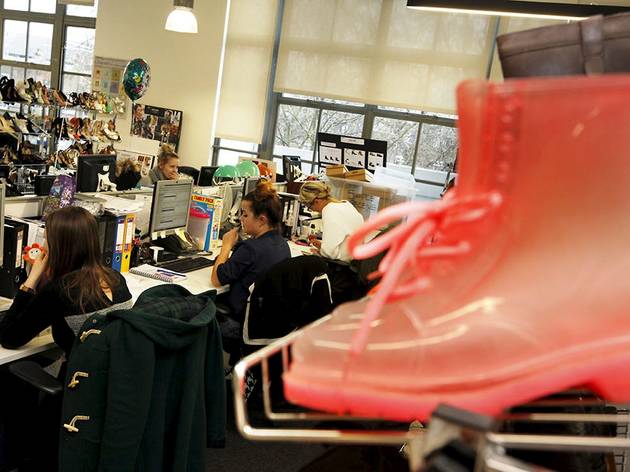 9/14
© David Sandison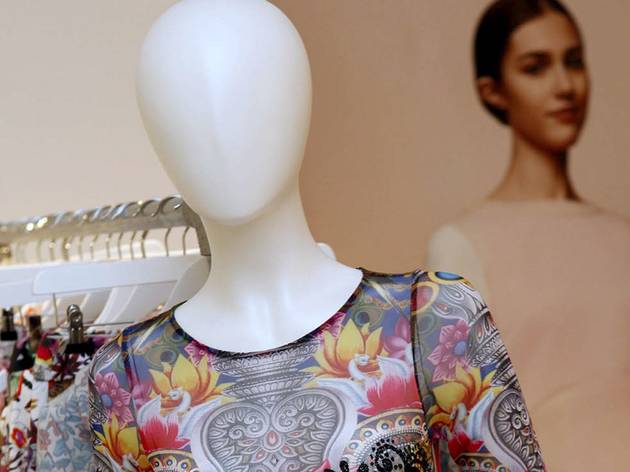 10/14
© David Sandison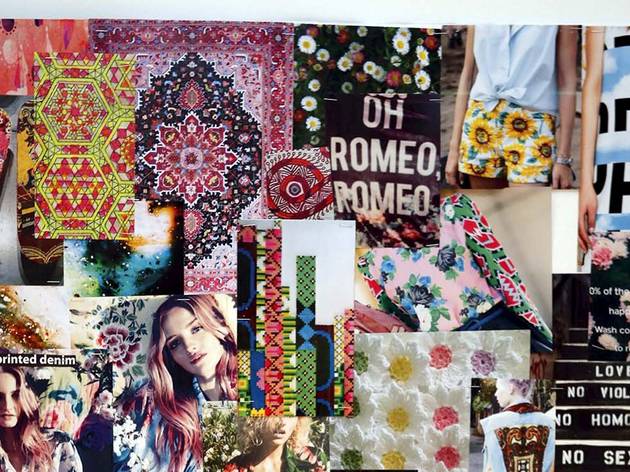 11/14
© David Sandison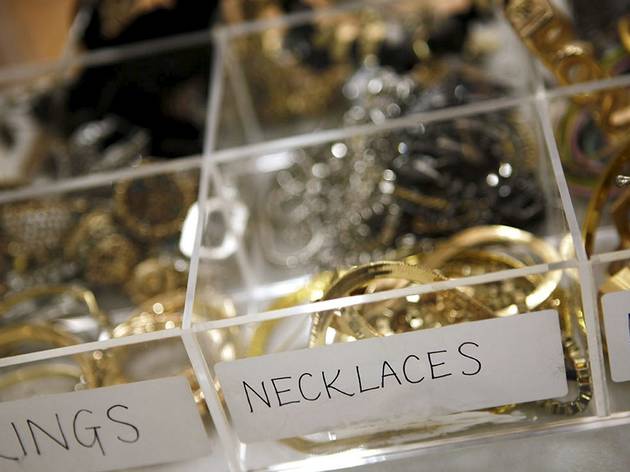 12/14
© David Sandison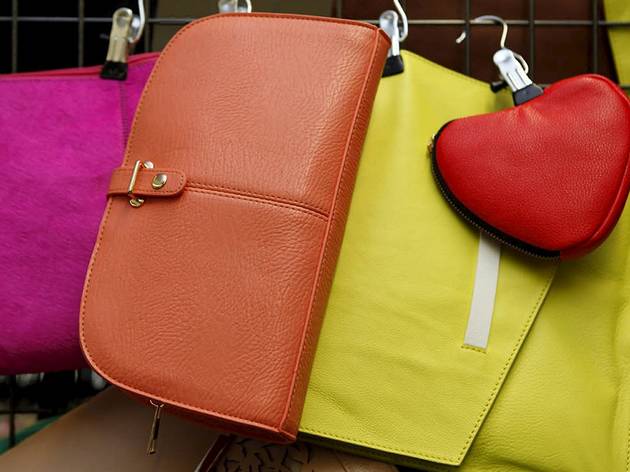 13/14
© David Sandison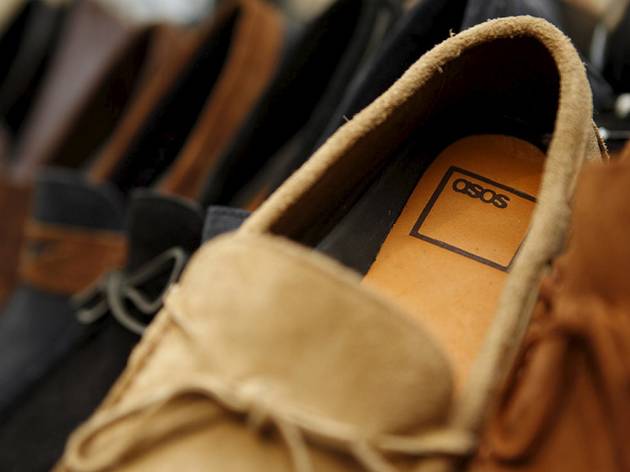 14/14

Greater London House, formerly the Carreras cigarette factory, is a strikingly exotic presence in the grey hinterland of Mornington Crescent. A fabulous bit of art deco, its entrance is framed by ornate pillars and two huge statues of black cats stand guard outside. This is the headquarters of Asos, the global online fashion retailer. The reception is shiny and white, and the chic wooden-floored café is a world away from your average corporate canteen.

Every few moments glossy posses of smiling women (and a few blokes) clatter past in heels, clad in denim and clutching notebooks. They are young (average age 25) and fashionforward (every staff member gets a 40 percent discount so most are dressed head-to-toe in Asos). Everywhere you look there's a meeting taking place: in the canteen, by clothing rails, even cross-legged on the floor in the vast open-plan offices. (A friend who once worked here showed me her meeting calendar, lamenting that she didn't really have time to go to the toilet.) No one is distractedly munching on biscuits. Instead, there's a hum of enthusiastic chatter, a crackle of energy, the feeling that things are getting done.

Asos is enjoying a period of incredible success. Launched by Nick Robertson in 2000, it was initially called As Seen on Screen and sold copies of iconic pieces worn by celebrities. Things are different now. You can buy £11 Primark jeans on Asos, but you can also buy £260 JBrand ones. With a daunting 65,000 products on the site, your object of desire is likely to be out there somewhere, although it might take some intense filtering to get to it. All of which means Asos makes a sale every three seconds and saw its sales increase by 38 per cent last year.

It has a fanbase that includes Michelle Obama and her daughters. Mum wore a checked Asos dress the day her husband was re-elected in 2012, in what became the most retweeted photo of all time. And it's rare to find a fashion magazine or streetstyle shoot that doesn't include an Asos piece.

Why has the world gone mad for Asos? Sheer volume of products and a range of price points are clearly factors. But there's also the shopping experience itself: you can view pieces from every angle, you can see how they move in the catwalk videos and there are online stylists to advise you. It's the kind of presentation that makes even an £8 T-shirt look covetable. Their free returns policy is key, something Asos worked out early on: you can buy ten bikinis with an eye to keeping two, and try them on in the privacy of your bedroom, the best changing room you can get.

The 1,400-strong London team has trebled in the last three years, to cope with the truly vast scale of the operation. Each of the studio teams shoots 60 products a day between 9am and 5pm, with four minutes allocated per piece. Compare that to glossy magazine fashion shoots which can take days to get one shot. It's a highly efficient process with little margin for error, but everyone is smiling as they beaver away, models scurrying between studios.

The fact that Robertson paid £2.8 million in bonuses to his staff last year, covered by him personally, probably helped sweeten the workload. Everyone gushes about the company culture: the 3pm Friday finishes in summer and the 'lightbulb lunches' with management at which you can volunteer ideas.

What's next for Asos? A foray into homeware is mentioned. And of course there's a global trend or two to launch. 'We don't really change trends to suit each country,' says womenswear buying director Rachel Morgans. 'They buy into the way we do them here.' So less 'as seen on screen' and more 'as worn in London, followed by the world.'

Meet the people behind ASOS
Ever wondered what it's like to work for one of the most popular fashion websites in the world? We talk to five ASOS employees about their jobs, as well as finding out what these kings and queens of online style will be wearing this Spring.
Read more
See more