Nail the negative space manicure in five steps
The negative space manicure is this autumn's boldest trend for your talons, and it's surprisingly easy to recreate at home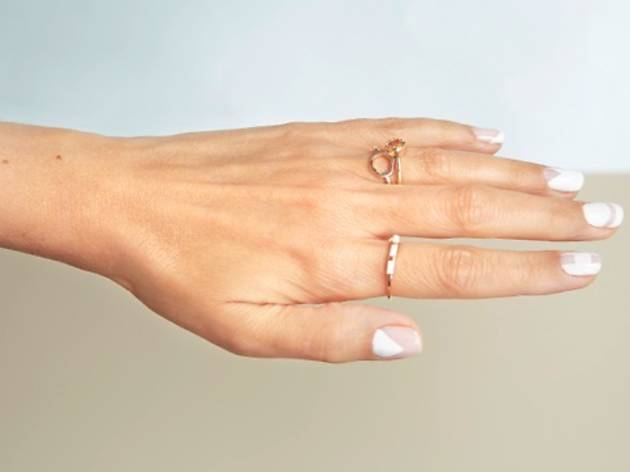 Fed up with fiddly nail art tutorials that never look as good in real life as they do on Pinterest? Enter the 'negative space' manicure: a graphic, minimal mani that's surprisingly easy to achieve. Eliza Hencz, chief manicurist at Fitzrovia nail and blow-dry bar DryBy, told us how to recreate the look at home. Can't face doing it yourself? Check out our list of London's best nail bars and best at-home beauty services.
You will need: 1x base coat, 1x thin nail art brush, 1x main colour of choice, 1x top coat.
Step 1: Prep the nail with a strong base coat to ensure the colour adheres to the nail bed and prevent staining.
Step 2: Dip your thin nail art brush into your colour of choice and paint an outline of your desired shape.
Step 3: Use your main colour polish to paint around this outline, leaving the shape (your negative space) blank and wait to dry.
Step 4: Apply your top coat and wait to dry.
Step 5: Clean up any messy overpaint with a nail polish remover pen.
Looking for more beauty inspiration?
Millie Kendall has one of the most impressive CVs in the beauty biz. She's headed up her own hugely popular make-up brand (Ruby and Millie, FYI), acted as a consultant for big name brands and formed one half of the dynamic duo behind BeautyMART.
Read more