Heads up! We're working hard to be accurate – but these are unusual times, so please always check before heading out.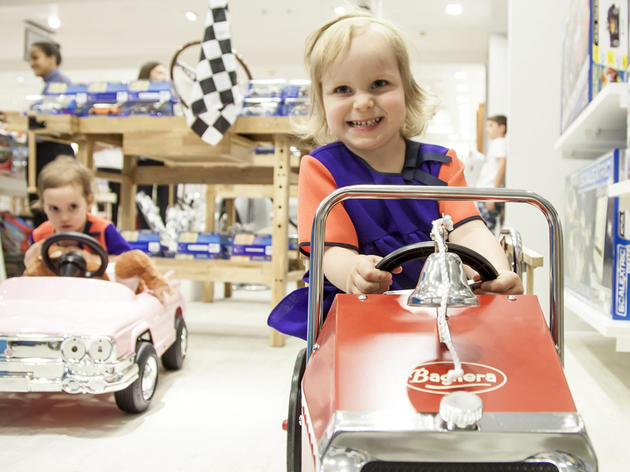 1/13
© Rob Greig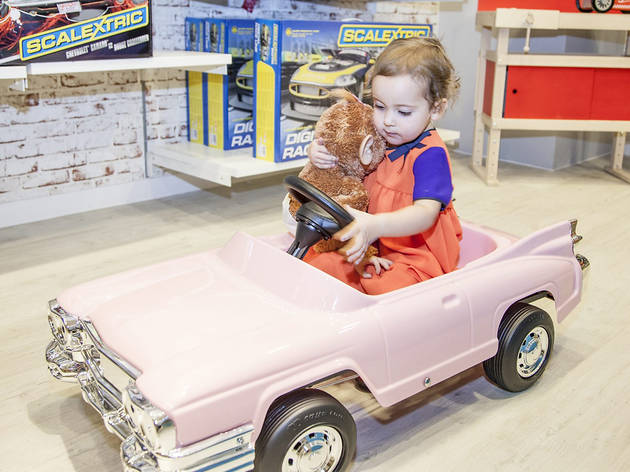 2/13
© Rob Greig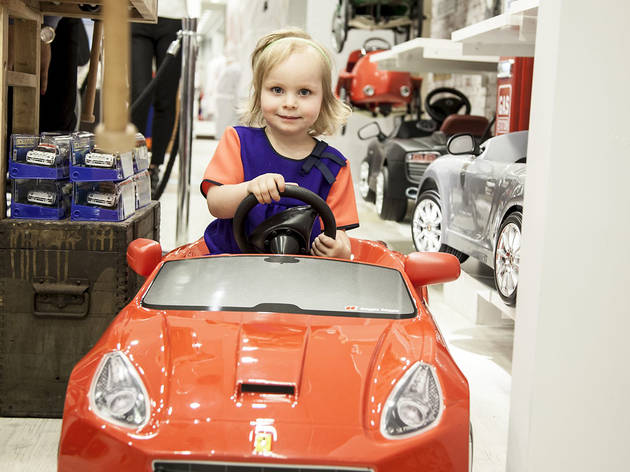 3/13
© Rob Greig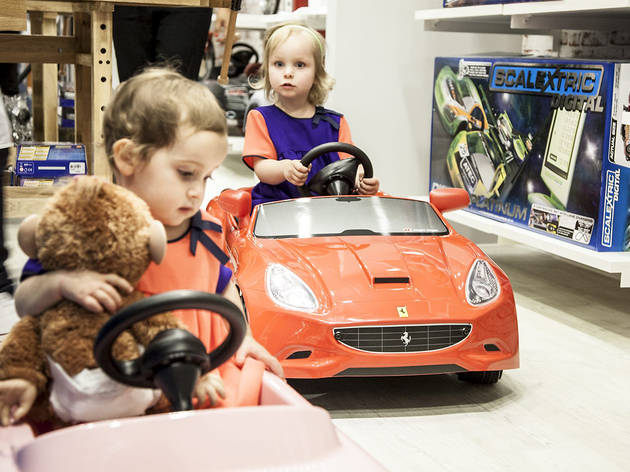 4/13
© Rob Greig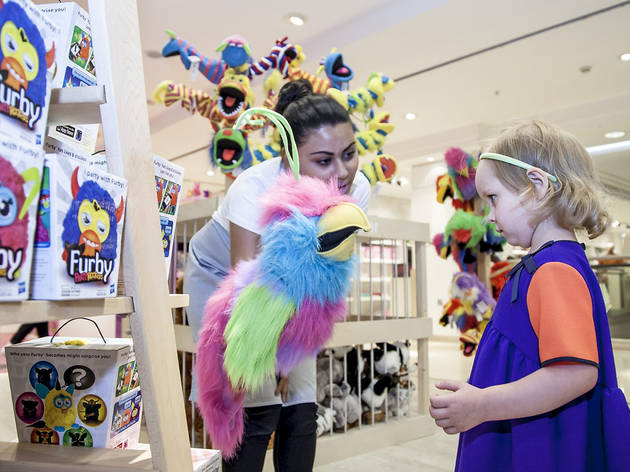 5/13
© Rob Greig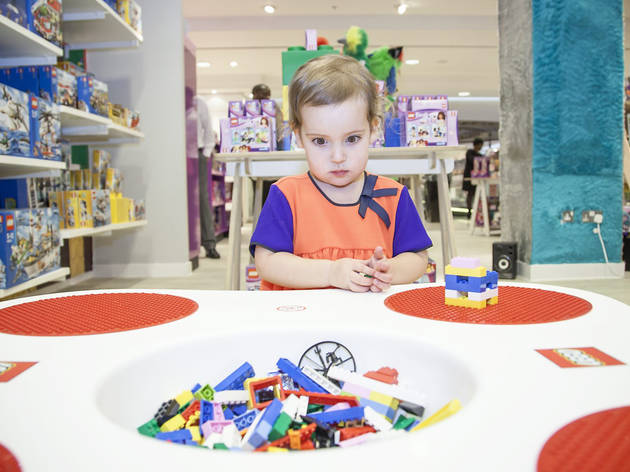 6/13
© Rob Greig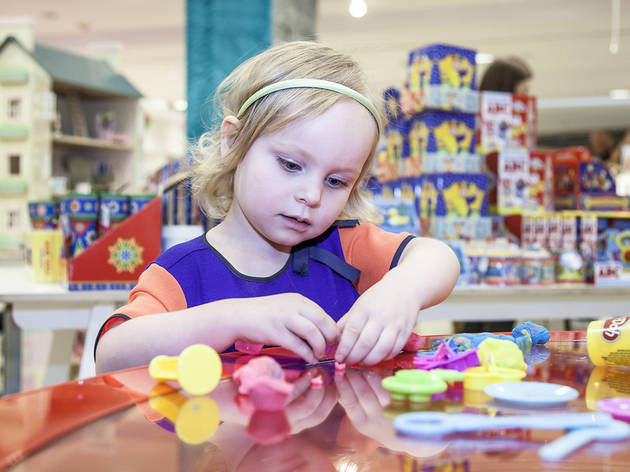 7/13
© Rob Greig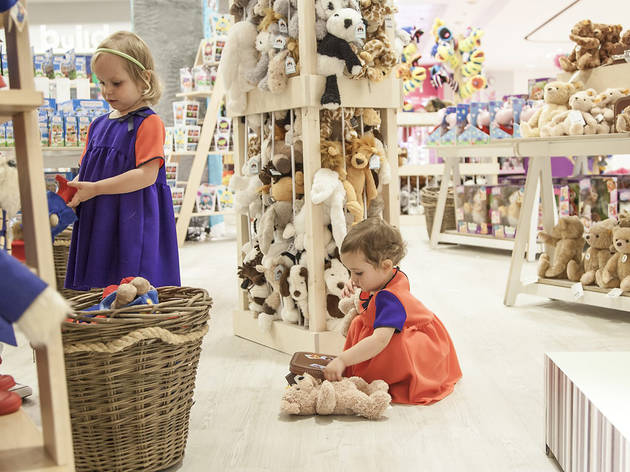 8/13
© Rob Greig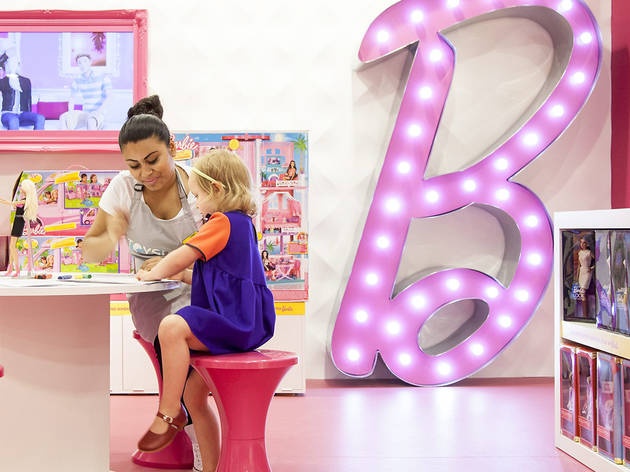 9/13
© Rob Greig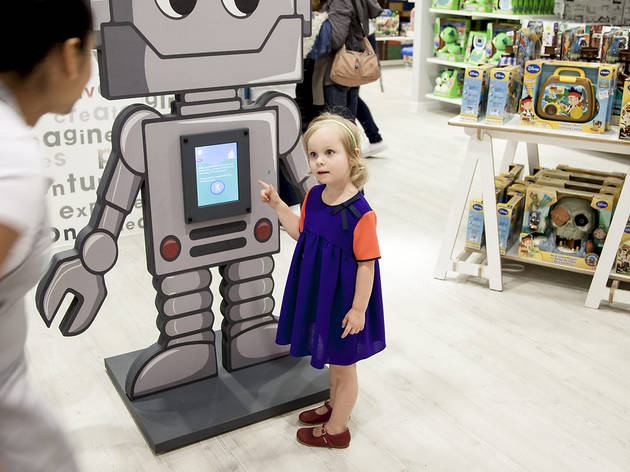 10/13
© Rob Greig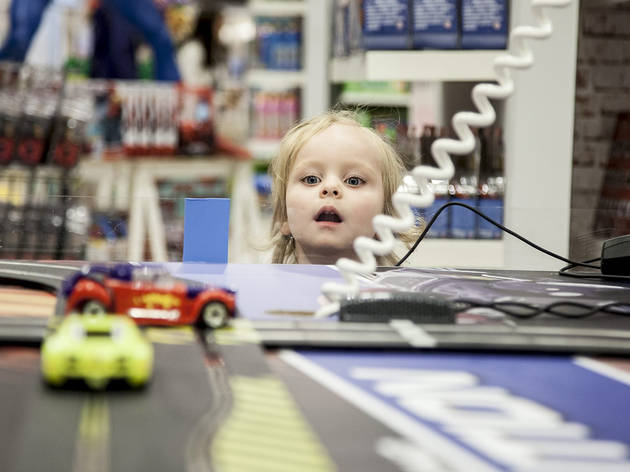 11/13
© Rob Greig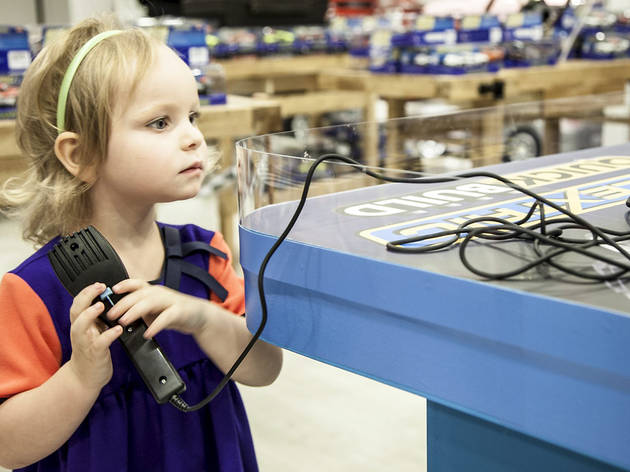 12/13
© Rob Greig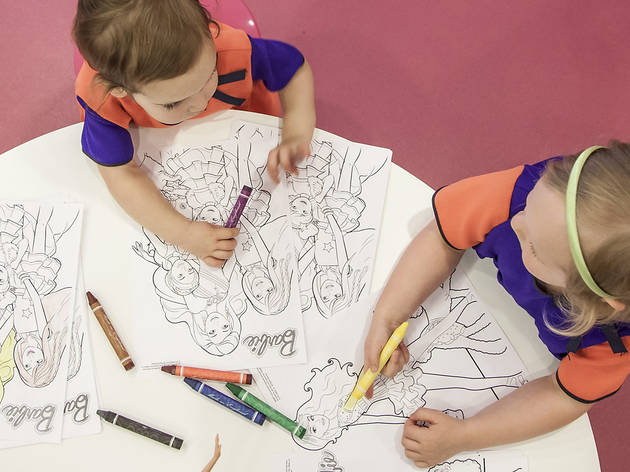 13/13
Selfridges Toyshop: the verdict
Selfridges has opened a new toy shop to rival London's greats like Hamleys and Harrods Toy Kingdom. But does it meet the approval of our Time Out toddlers?
Selfridges might have a gargantuan new
Denim Studio
and the biggest
shoe department
in the world, but if you're under ten, there's only one place to be: on the fourth floor in the brand new
toy department
. Located between the kids' clothes (home of the mini-me Roksanda Ilincic frocks) and glittering Christmas shop, it's the first permanent space in the store dedicated to toys in over a decade.

Selfridges' buyers understand that style-savvy parents like to occupy their little tykes while on shopping sprees. 'Last year's Christmas toy shop was one of our most commercially successful ever, so now felt like the right time to create a real authoritative offer for families,' says head of childrenswear Erin Moscow. It's a shrewd move: happy kids mean happy parents who are more likely to part with cash, after all.

But what will two spirited little girls – equally excited by sofa-diving and water pistols as they are dolls – really think about the new offering?


First impressions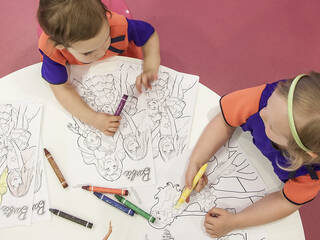 We are initially blinded by the fuchsia of the Barbie zone. Evie runs over, Lola follows and within seconds one of the newly enlisted toy shop staff has got them colouring in. While the toy department is not the overwhelming multisensory experience that Harrods' Toy Kingdom is – it covers about a quarter of the floor space – it's well edited and feels much more manageable.

There's lots to keep parents and teens happy too, such as the Makies design-them-yourself dolls and one-off Barbies by London designers Sister by Sibling, Nasir Mazhar and Fred Butler.

Evie (age four): 'I'm doing my Barbie with green hair for you, mummy. Oh look, there's a really tall giraffe!'

Lola (age two): 'MY pen.'


Can kids play here properly?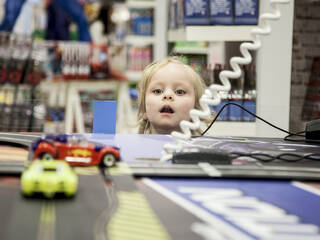 Yes. The staff are more like nursery teachers, properly interacting with the children. Lola is mesmerised by the quantity of soft toys, her eyes darting from Peppa Pig to parrot puppets to animated furry cats. She soon becomes attached to Cuddles, a monkey in a nappy that coos.

The toy shop assistants merrily lead the girls to the Lego table and on to the Play-Doh station where Evie starts making mini purple cupcakes. But the most fun is to be had in the car department. Evie's eyes nearly pop out of her head as she gets behind the controls of the Scalextric for the first time. Lola nabs herself a pink Cadillac and performs a quick nappy change for Bubbles on the bonnet (impressive).

Evie: 'I like the car going really fast on the tracks!'

Lola: 'Brmmmmmmm, brrmmmmm.'


Good selection of toys?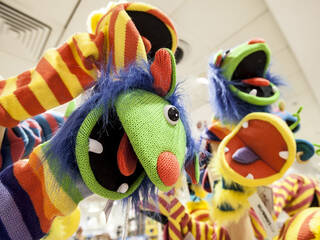 Unlike Hamleys or Harrods, it's not completely overrun with toys or toursits. There's a good selection for all age groups and – bar the Barbie zone – it's not too gender-specific (nothing is labelled 'boys' or 'girls').

Parents will be drawn to the classic toy selection the middle which includes wooden Vilac xylophones, Le Toy Van dolls houses and a display of Paddington Bears (apparently the original story by Michael Bond was inspired by a bear he saw in Selfridges' windows).

Evie: 'I like ALL the toys. I like the cars, the food [wooden Le Toy Van milkshake set] and the dolls.'

Lola (clutching Cuddles): 'Baaaaaaaabbby.'


What makes it different from the rest?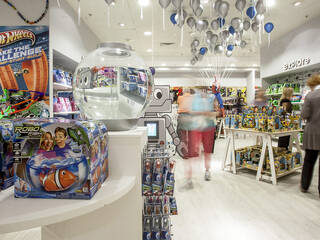 The well-edited and inspired selection of toys, and the highly attentive toy shop staff. Handily, it's located near the Food Garden Café, so you can stop for food when the inevitable 'I want that' tantrum kicks in.

Evie: 'I like the lady who played games with me and the car going really fast on the track.'

Lola: (slumbering after all that excitement) 'Zzzzzzzzzzzzzz.'

Selfridges, 400 Oxford St, W1U 1AT. 0800 123400, www.selfridges.com. Bond St tube.