Heads up! We're working hard to be accurate – but these are unusual times, so please always check before heading out.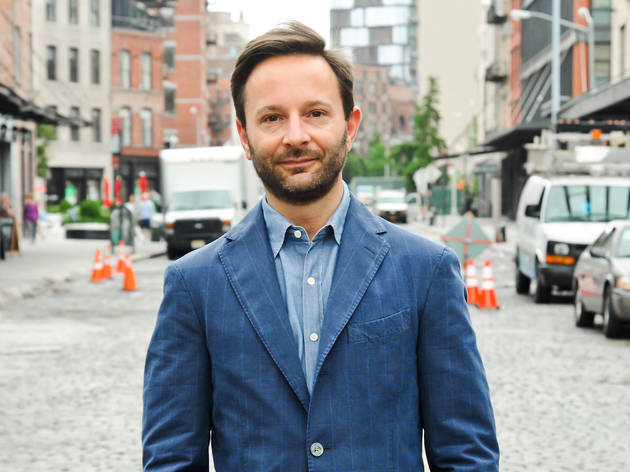 Talking Shop: Jeremy Langmead
The founder of MrPorter.com talks us through his shopping preferences
Former Wallpaper and Esquire editor Jeremy Langmead is the founding editor of MrPorter.com, the world's most stylish fashion website for men.
What is your favourite secret place to shop in London?
'Abbott & Holder (30 Museum St, WC1A 1LH). Set over three floors in Bloomsbury, it specialises in twentieth-century watercolours and drawings and is a charming place to both browse and shop. And Carnaby Street Tailors (2 Marshall St, W1F 7DT) for alterations. The tailor on the first floor is a genius.'
Are you extravagant?
'Despite my best efforts, yes'
Do you like a bargain?
'Bargains in my experience tend to come at a price.'
What do you scrimp on?
'Journeys. I find business-class flights hard to justify.'
Do you prefer to buy products or experiences?
'Both. Although I think the perfect product provides you with an experience.'
Do you visit London's markets?
'Yes, my favourite is Alfie's Antique Market (13-25 Church St, NW8 8DT).'
Would you rather spend money on body or home?
'Homes. They last longer and more people see them.'
What is the best shop in the world?
'My current favourite is the Alexander McQueen store (9 Savile Row, W1S 3PF), designed by David Collins.'
Biggest mistake buy?
'A denim suit. This was a long time ago, but the memory still haunts me.'
What does London do best?
'Surprise, naughtiness and providing the right backdrop for the mood you're in.'
What does London do badly?
'The new trend for restaurants that don't take bookings. I don't have enough life left to spend it queuing for food.'
If you had just £10, where would you spend it?
'In a bookshop.'
What is good and bad about shopping in London?
'The variety is good; the service is still not up to scratch compared to most other major cities.'
What is the piece of clothing that you have had the most wear out of?
'J Crew jeans.'
If you could supermarket sweep any designer or store in the world, which would it be?
'Gucci (34 Old Bond St, W1S 4QL). Its classic cashmeres, tailored velvet jackets, slim-fit corduroys, bomber jackets and peacoats are all perfect.'
What do you take the biggest pleasure out of blowing cash on?
'Art.'
Who do you consider really stylish?
'Mary-Kay Wilmers, the owner and editor of the London Review of Books.'