Heads up! We're working hard to be accurate – but these are unusual times, so please always check before heading out.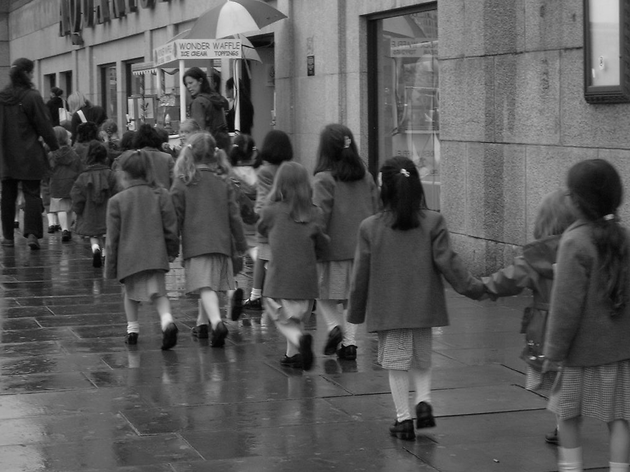 Ten souvenirs you probably bought from London museums on school trips
That's our lunch money down the drain
A cynic might say that the gift shops of London's brilliant museums have – at best – a tenuous link to the educational purposes of the institutions that house them. But, let's rewind the years to school trips when we exited through the gift shop with the sound of 'Please, can I have one? It's really important for my... science project' or another quickly fabricated fib. Here are some of our favourite souvenirs that we refused to leave London's finest museum gift shops without.
1. Bouncy balls
Nothing was cooler to a kid in the '90s. Sure, you can argue that plastic bouncy balls are vitally important for learning about gravity. But when you're ten years old, they're also best used for showing off the super cool glitter design to your friends, bouncing at windows, losing at school, and annoying adults.
2. Spirographs
Spirographs were very good for making twirly colourful shapes, but we wonder if the inventor of the geometric spirograph really expected children to understand what the mathematical shapes they were were making with them were. Sadly we never learned the words 'hypotrochoids' or 'epitrochoids'.
3. Water snakes
Less 'American Pie' and more harmless fun, these weird water snakes prompted one big question: what were they called? These squishy things were best to play with until the plastic quickly disintegrated and the slime started oozing out with every twist.
4. Snapbands
A wrist without a snapband in the '90s was basically naked. They were springy metal bands covered in fabric that could be peeled flat, and then flicked at the wrist causing them to 'snap' around. Many spoilsport headteachers ultimately ruled them as too dangerous to be wielded in schools.
5. Keyrings
Everyone had their speciality – football cards, pogs – but keyrings were the boss. You couldn't leave a museum gift shop without one, collecting them in a style that made hoarders look like minimalists. Sort of ridiculous, really – who outside of Fort Knox has that many keys?
6. Kaleidoscopes
The kaleidoscope was another toy pretending to be educational. We spent coach journeys with one eye glued to them, watching the glittery shapes move around in front of the mirrors.
7. Paddington Bear
No trip home from a museum was complete without a teddy bear next to you on the bus. This quickly dirtying – often marmalade-loving – friend got hauled around London, tightly tucked under one arm and quickly collecting filth. The panic of leaving him behind on every form of public transport left us with a cold sweat. Every museum seemed to stock a Paddington or one of his distant cousins.
8. Spy pens
Spy pens were vital for sending secret notes mid-class. They relied on your friend being able to decode them using a matching pen or a special light, which they (more often than not) left at home, the idiot.
9. Rainbow slinkies
Slinkies were more entertaining to throw around and turn into bracelets than they were to roll down the stairs and discover the magic of kinetic forces. Until it got in a tangle and you lobbed it in the bin, at least.
10. Gem stones
They might now be used by Stoke Newington's finest free thinkers to power positive affirmations, but back in the day gemstones were cool simply because they were sparkly. We had boxes with carefully organised quartz and tiger's eye. We spent ages rifling through crates in gift shops, looking for the most beautiful ones. We can't imagine kids these days being particularly impressed with a dirty stone. Not unless they came with a free iPhone or something.
Written by Claire Tayler.
Read more funny London lists