The best shops in Canary Wharf
When the city workers leave, this Isle of Dogs enclave turns into a retail retreat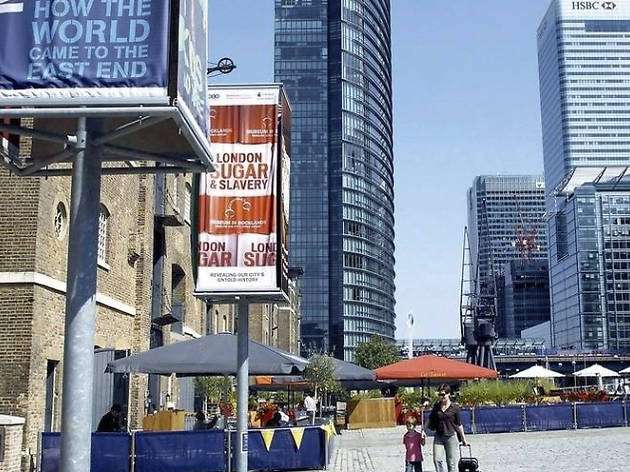 Cold, corporate Canary Wharf could be picked up and plonked in any major city in the world, and it wouldn't look out of place. It bustles with businessmen and bankers from Monday to Friday, but come the weekend an almost calm (it is after all still London) descends and that makes it a brilliant place to go shopping. Here's our pick of the best shops in Canary Wharf.
RECOMMENDED: The best department stores in London
The ten best shops in Canary Wharf
Spanish family firm Bimba y Lola has been making a slow march across London, finally landing in Tower Hamlets. With distinct designs, clean lines and accessible price points, head here for your fix of fun prints.
Read more
Luxe leather brand Aspinal of London makes the kind of timeless handbags that you'll pass down to your future ungrateful great-great-granddaughter. And its beautiful notebooks are handcrafted in London and far too nice to absent-mindedly doodle in during work meetings.
Read more
Occupying the space between contemporary and classic, Whistles makes clothes that'll be in your wardrobe until they wear out. The best part about its Canary Wharf outpost is not just that it houses a great selection you may not find in other stores, but you can scope it all out in peace at the weekend.
Read more
The Canary Wharf branch of this cult skincare brand definitely adds a hint of East Village to East London. Maintaining its New York flagship pharmaceutical-style décor, there's a contemporary twist of exposed brickwork, marble countertops and cabinets to rifle through. If your skin is looking grey from sitting at the computer for too long, hit up Kiehl's for a refreshing revival.
Read more
With stylish homeware and pretty gifts, Oliver Bonas is the natural habitat of Pinterest addicts. The Oliver Bonas – who knew he was a real human person? – used to bring gifts back for his friends from his travels abroad. He loved it so much that he was inspired to open a shop, which now has 59 branches that are ideal for those 'oh-no-I-forgot-it-was-her-birthday' moments.
Read more
With its ooh-la-la mirrors, charming chandeliers, animal-print sofas and pink shelves, the Pretty Ballerinas store in Canary Wharf is a welcome change of style from the various shades of grey that make up the area. Head here to pick up desk-to-dancefloor flats.
Read more
Find more retail inspiration
We've managed to whittle the list of thousands down to the 100 best shops in London. There's something to please every taste and budget, including a selection of the best department stores, quaint little boutiques, cavernous thrift stores, chic homeware outlets and designer fashion shops.
Read more