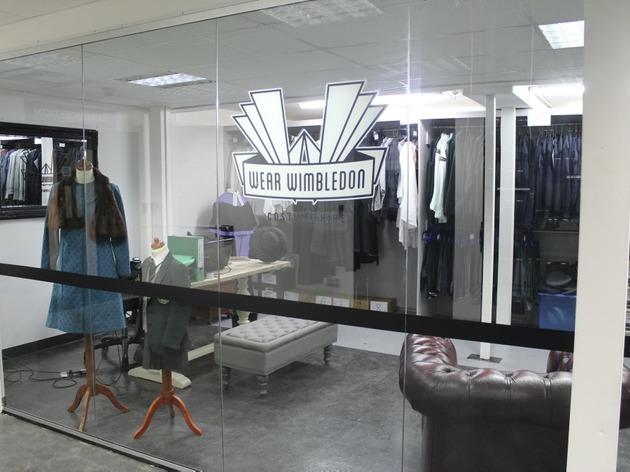 Time Out says
Have you ever wanted to dress in a deathly shroud and climb onto a slab in a morgue? Or button yourself into a policeman's uniform and spend your time on the beat? No? Just us, then. All the same, it would take a real stiff not to get excited about the chance to go through the wardrobe archives of Wear Wimbledon - costumier to films including TV's Courtroom Drama 'The Escape Artist', 'Russell Howard's Good News' and 'Noel Fielding's Luxury Comedy'.
Over 50,000 costumes made for the big and small screen are now available for hire, meaning you can rent a whole host of animal mascots, any kind of service uniform you can imagine or dress up as an arguably less frightening 'Top Boy' gangster. The costume department is worth the trek into a suburban industrial estate to discover some fantastical outfits.
There are two floors of vintage women's and men's clothes resembling a more orderly Beyond Retro, with items dating back to the 1950s, but the real draw is for those with a penchant for dressing up in a uniform. If you think you'd make a corking chef, doctor, train driver, helicopter pilot or dinner lady, or that you missed your calling as a paramedic, boxer or soldier, there are rails of professions begging to be adopted. If you're up for a sartorial career change, make the trip.
Details