Heads up! We're working hard to be accurate – but these are unusual times, so please always check before heading out.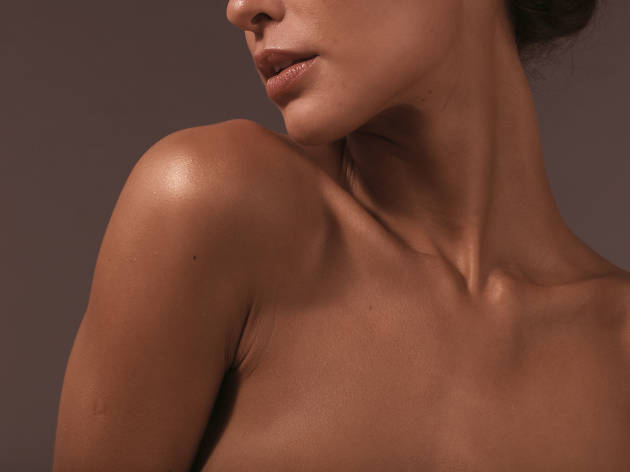 The best London spray tans
Sunbeds are old news – instead, enjoy a gloriously golden tan at one of London's best spray tan spots
Despite brief hot spells, it's fair to say that summers in the city tend to be quite the washout. But before you even think about using a sunbed to turn your skin tone from pasty to peppy (UV rays suck), make for a salon instead. Not only are they better for your largest organ, but they're also now subtle enough that you can own a 'tan' that will look completely natural – and there won't be a streak or patch in sight. Not sure where to start? No worries. We've rounded up the best fake tans in London so you can glisten all year long.
Best for:
first-time tanners
James Harknett has photos of himself and Kylie Minogue on the wall of his small tanning studio at the W Hotel spa in Leicester Square. This charismatic spray-tanner to the stars has been in the game for more than 20 years, and rest assured, he's good at what he does. His bespoke tanning sessions last for around 30 minutes and start with a chat: discussing your skin type, how dark you want to go and how to care for your tan once it's done. I have fair skin and was terrified of turning orange, so opted for a subtle shade that made me look like I'd spent a few days in the sun, rather than a month in Morocco. On completion, it looked natural, streak-free and lasted longer than a week. I walked back out into central London with the confidence of someone who's just spent a week in Spain. A great entry-level tan, in a super convenient location.
Kelly Pigram.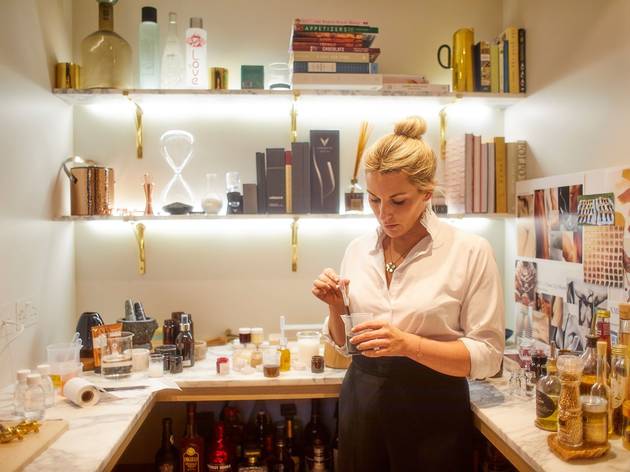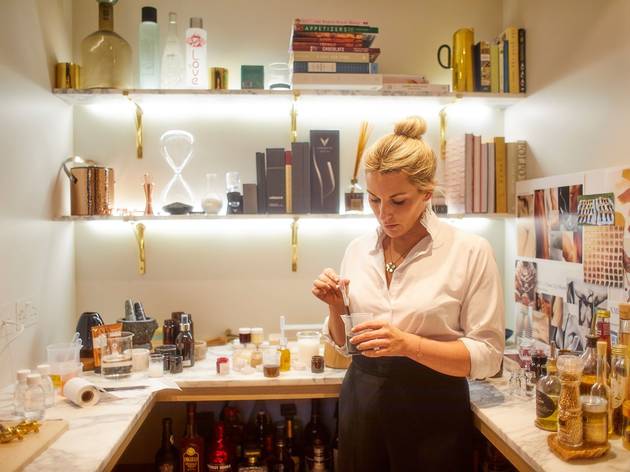 Amanda Harrington full body brush on tanning by InParlour
Best for: staying in the comfort of your own home
Here's a confession: I probably spend more time walking around in my pants than I do fully clothed. But since not everyone has the same inclination, it's totally understandable that getting a fake tan can be a little embarrassing – especially if you've never had one before or you're still in the awkward stage of teenhood. Luckily, this brush-on tan experience is done at your home, so you can breathe a sigh of relief. It's a luxurious (if somewhat tickly) experience, where two layers are applied by a trained and friendly professional. There's a slight tan smell but nothing offensive and the shade is tailored to my preferences. Before you know it, you'll be standing (almost) butt-naked in front of a stranger, looking like you've spent two weeks in Grand Canaria, without the sun damage. #Summerhack. Katherine Lovage
Best for: complete indulgence
Discreet luxury is the watchword at this soothing little spa set beneath Brown's Hotel – one of the oldest in London. But despite the location's impressive age, treatments at this spot are anything but old fashioned. Firstly, the spa uses London brand BeauBronz for its sprays, which contains natural, vegan-friendly and mostly organic ingredients. As for the experience, we discussed shade over a cup of tea, before commencing BeauBronz's three-step process, kicking off with a fruit enzyme exfoliation to prep the skin. Then came colour and a locking layer to ensure longevity. Not only did the tan last over a week, but nobody made any tangerine comments, despite me being a darker tone than I have ever achieved under the actual sun. Winner. Josh Rhodes
Best for: keeping costs down
Whether you're a west London local or just passing through, Blush + Blow is a great value option if you're looking to go golden. A chilled-out, pretty spot on the New King's road, this speedy service is calm and friendly – and thanks to the knowledgable tanner, there's zero awkwardness. Don't expect bespoke body-contouring or an in-depth consultation, but a swift guided experience that ends up as an even, natural-looking tan. And the best thing? Since Blush + Blow is located just five minute's walk from Parsons Green tube, you can hop on the District Line for an air-conditioned and streak-free ride home. Emma Saragossi
Best for: giving you the glow, without the UV rays
Every time the sun hits me, my Celtic skin gives off a white glow like the surface of the moon – so it's fair to say that on my way to James Read's Tanning Studio I'm already panicking. What if I look like a completely different person? Luckily I feel soothed when I arrive. I'm greeted by some friendly and professional staff who lead me to a therapy room to get changed (I'm handed a nice robe, some paper pants and sticky feet). The spraying process is quick and the beautician explains that one spray will be enough to give me colour without too much of a dramatic change in appearance. The natural glow lasts for almost a week and comes off gradually, rather than in patches behind the knees or at my elbows. So overall, for an experience that didn't feel that glamourous during the process, I certainly felt pepped up and polished post-tan. That's worth the £55 price tag, for sure. Samantha Willis.