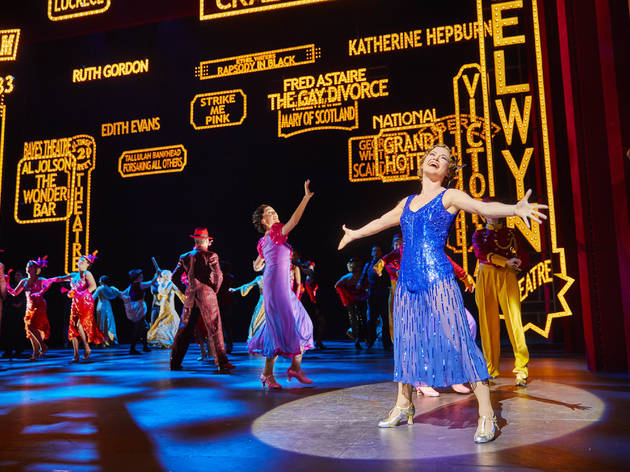 1/11
© Brinkhoff/Moegenburg
Clare Halse & company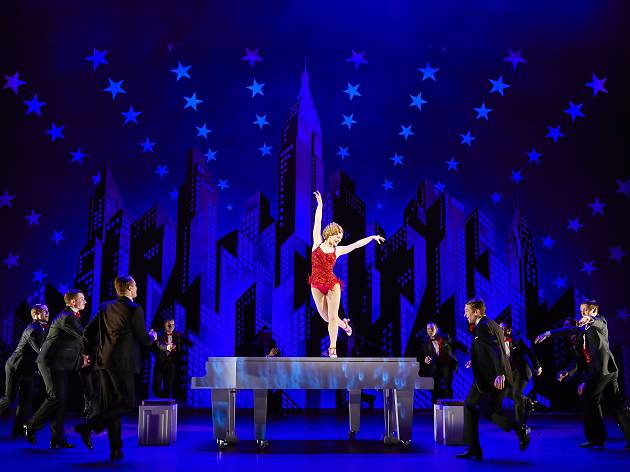 2/11
© Brinkhoff/Moegenburg
Clare Halse & company
3/11
© Brinkhoff/Moegenburg
Clare Halse & company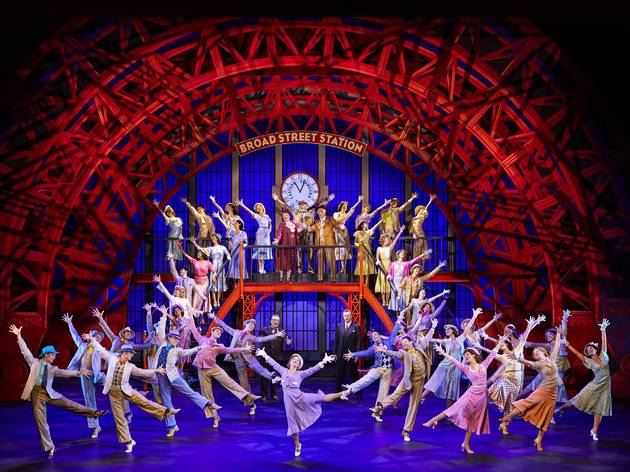 4/11
© Brinkhoff/Moegenburg
Clare Halse & company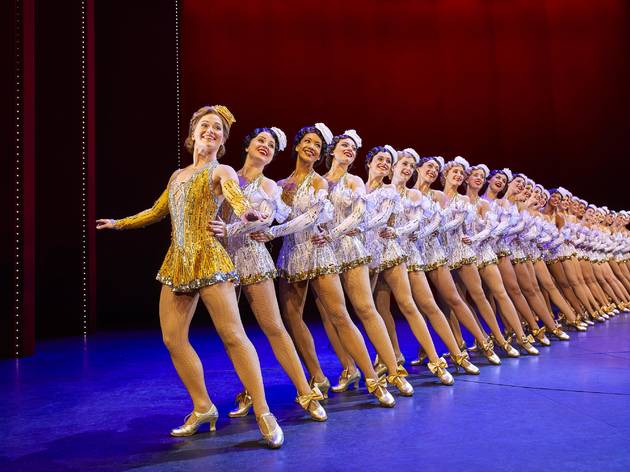 5/11
© Brinkhoff/Moegenburg
Clare Halse & company
6/11
© Brinkhoff/Moegenburg
Clare Rickard, Ella Martine, Jasna Ivir, Clare Halse & Emma Caffrey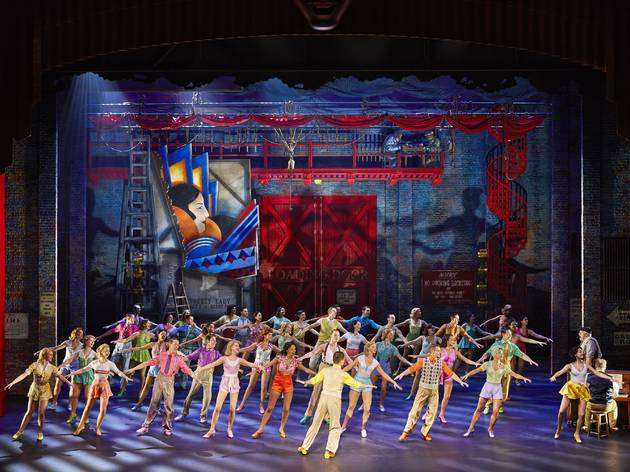 7/11
© Brinkhoff/Moegenburg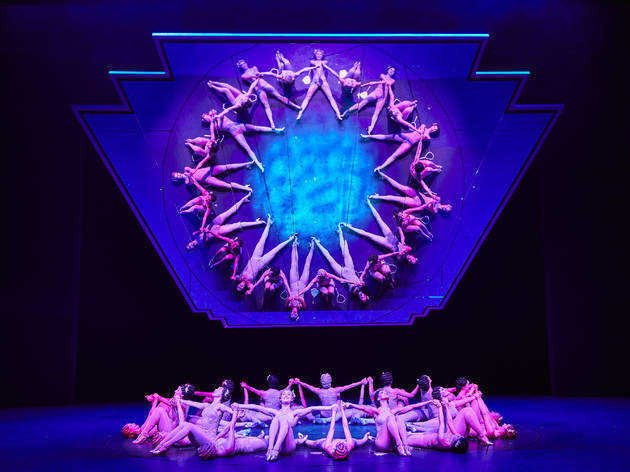 8/11
© Brinkhoff/Moegenburg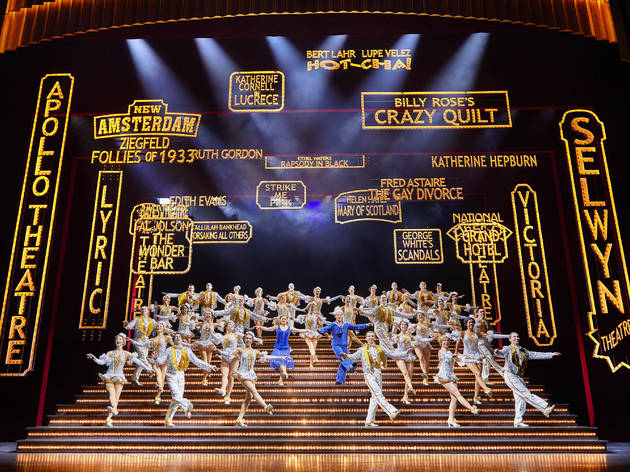 9/11
© Brinkhoff/Moegenburg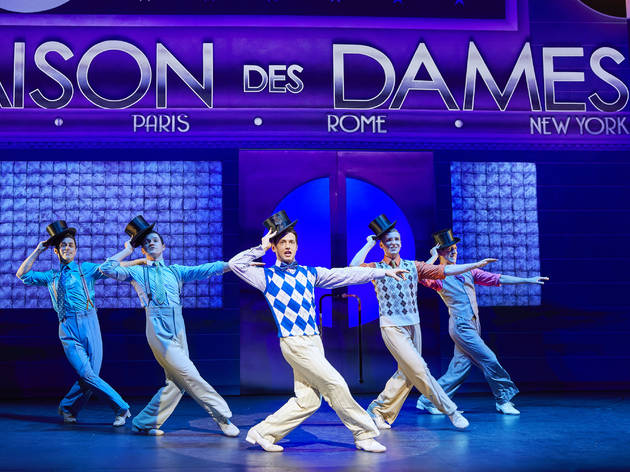 10/11
© Brinkhoff/Moegenburg
Stuart Neal & company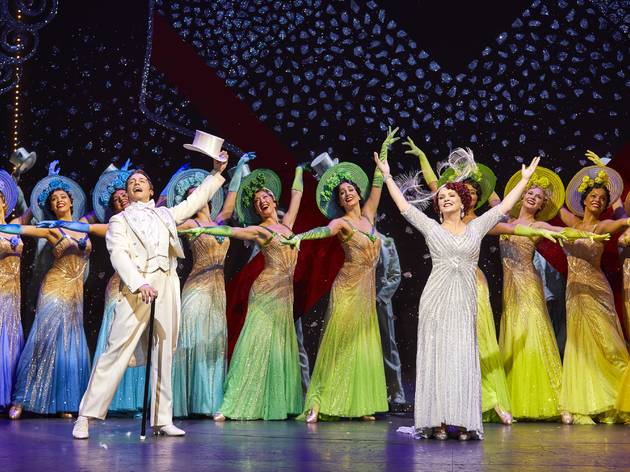 11/11
© Brinkhoff/Moegenburg
Stuart Neal, Sheena Easton & Company
Time Out says
A spectacular revival for the glitzy American musical classic
To start with, the red curtain rises just a foot off the stage. And it artfully reveals the star attraction of this mind-blowingly lavish revival of a classic Broadway musical: 40-odd pairs of tap-dancing feet, hammering the boards in perfect unison.
Helmed by Broadway director Mark Bramble, '42nd Street' is as American as a McDonald's apple pie, a steaming, golden spectacle of showbiz glamour. Fittingly, the plot's strictly vanilla. The guys are putting on a show. But its temperamental star Dorothy Brock (a wondrously voiced Sheena Easton) is a nightmare to work with, and director Julian Marsh (a rather out of his depth Tom Lister) is going spare. Peggy Sawyer (Clare Halse), a wet-behind-the-ears young hoofer (that's Broadway slang for tap dancer, obviously), turns up, gets in the way, then gets to be a star.
But, like Peggy, this show has a few talents that help it rise above the mundane. Firstly, the wise-cracking book, which is full of bitter, sharp-eyed one liners. Like the bit where a crowd of broke chorus girls turn up at a diner and order 'Five cups of boiling water, one teabag'. Or still more brutal, the director's bitter announcement, as he rehearses the living daylights out of Peggy, that 'I'll either have a live leading lady or a dead chorus girl'.
And then, between the jokes, there are songs, songs, songs. Harry Warren and Al Dubin might not be the best-known musical theatre team on the block, but they light up '42nd Street' with an electrifying hoard of hits. Think 'We're in the Money' and 'Lullaby of Broadway' – although I could have done without retro-sexism fiesta 'Keep Young and Beautiful (If You Want to be Loved)' being shoehorned in there. The whippet-thin, perma-grinning chorus make that point without needing to shout about it.
But most of all, this show socks you over the head with good old-fashioned spectacle. In an era where most homegrown musicals rely on a couple of all-purpose sets and some moody lighting, it's dazzlingly lavish and bright. The huge tap-dancing chorus fill the stage in glitter-tastic costume after costume, and perform kaleidoscopic dance routines that resemble the hallucinations you might get after drinking absinthe in a Tiffany showroom.
With so much glitz on offer, Kate Middleton's appearance on stage after the curtain call (to promote her charity I don't reckon she's on the payroll) didn't even come close to getting the biggest cheer of the night. And if that's not a resounding endorsement for good old-fashioned American musical kitsch done well, I don't know what is.
This review is from 2017. The current cast features Steph Parry as Dorothy Brock. Check the official website for full cast details.
Details
Average User Rating
4.5 / 5
Rating Breakdown
5 star:

23

4 star:

14

3 star:

1

2 star:

1

1 star:

0
One of the best shows I have seen in a very long time! Such a huge cast full of clearly talented tappers with legs of steel. The choreography was impressive, we were visually in awe and wanting to jump out of our seats. Although for me the dancing was the biggest spectacle, the clever staging and lighting (loved the mirror and stairs scenes) along with the amazing voice of Sheena Easton will make this a huge hit!! The cast were so tight, I can't believe this show hasn't opened yet! We were tapping all the way home, right across Waterloo station!
The show was fun, even found myself humming some of the songs later. However, I quickly learned by the end why people might make fun of tap dancing (it's a little too two-dimensionally cheerful, easy to mess up, and can get a bit repetitive). The show harkens back to an era where tap dancing is admired, sexual harassment is rampant, and girls are expected to be cheery and pretty. A lot of glamour, but not tons of substance. I found myself enjoying the show, but not necessarily needing to have gone to it.
Even having Royalty on stage could not take any the focus from the true star ... The show !
This revival of 42nd Street is ( in my view ) as close to perfection as you can get in the world of musical theatre. Opening night audiences tend to try too hard, but I honestly thought this amazing spectacle was going to get standing ovations at several points - not just the riotous reception at the finale.
Please don't take my word for it. Buy a ticket and go. It will be an investment in delight.
This is the best musical I've seen since Half A Sixpence, and I recently saw An American in Paris and The Girls (ugh) more recently. The plot is thin, the accents dodgy, but the all singing, all-dancing cast throw themselves into every number, and the chorus is a well-oiled machine. The promotional art (I'm guessing they half want you to think it's Chicago) really doesn't sell you on the colourful, traditional show in store. Must love tap dancing.