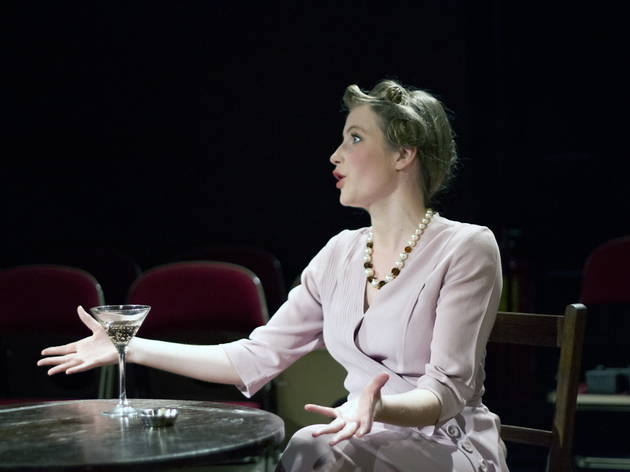 'A Life in Monochrome' is a classic whodunnit, complete with sullen detectives, femme fatales and chain-smoking shady characters. And, of course, a victim: Susan Lyons (Claire Sharpe), an intoxicatingly complex jazz club singer in Depression-era Chicago. Detective Hank Bradshaw (Callum Hughes, also the play's co-writer) and feisty journalist Karen Carter (Stephanie Hampton) team up to solve her murder.
Blind Tiger's play with songs, directed and co-written by David Shopland, transfers to The Space following a successful run at the Ovalhouse earlier this year. There are some lovely musical numbers and nicely written monologues, and the play engages interestingly with the parallels between that age of austerity and our own.
But the plot is unclear, and the play indulges in too many film noir clichés: the characters fall into the trap of repeating well-worn phrases, which means they ultimately lack depth. For all the production's inventiveness and energy, it contains little intrigue to make for a fulfilling murder mystery.
Rating Breakdown
5 star:

2

4 star:

0

3 star:

0

2 star:

0

1 star:

0
Wonderful staging, excellent use of "The Space", beautiful singing and excellent live music. An experience not to be missed.
A Life in Monochrome pays homage to the forbidden world of Chicago in the 1930s. Filling the stage with mystery, romance, and jazz the play emerses the audience fully in the sights, sounds, and smells of the the film noir era. Running an hour and a half at the Space, I would definitely recommend the show to anyone looking for an evening out.