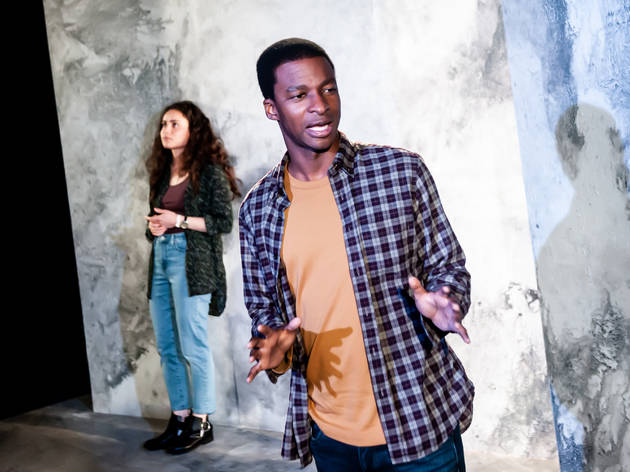 1/9
© Lidia Crisafulli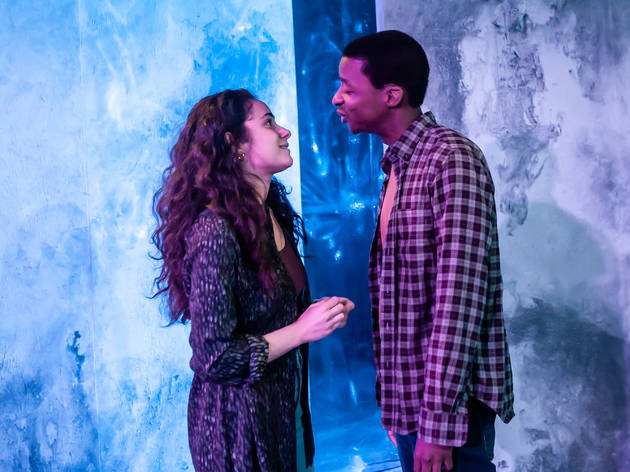 2/9
© Lidia Crisafulli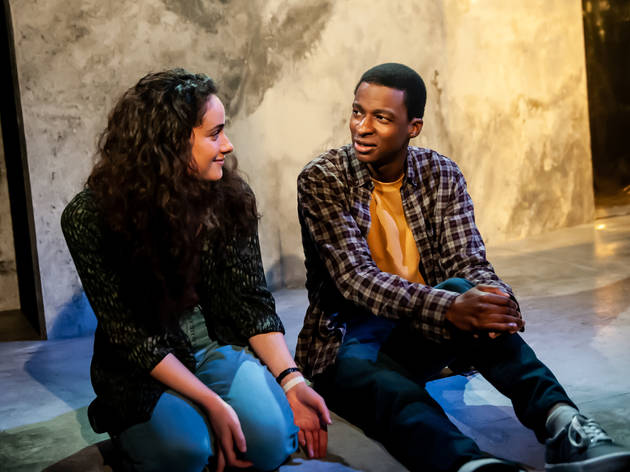 3/9
© Lidia Crisafulli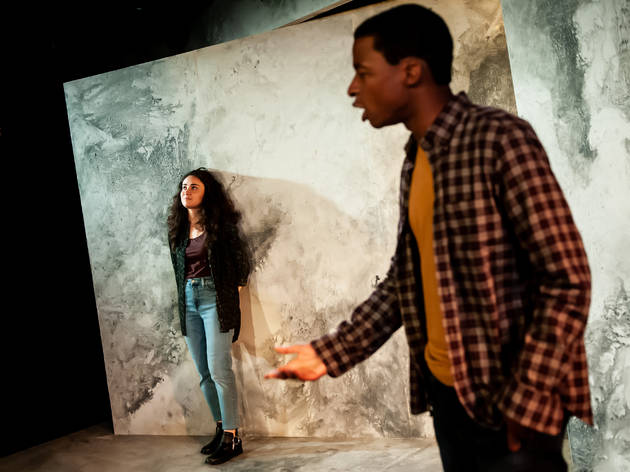 4/9
© Lidia Crisafulli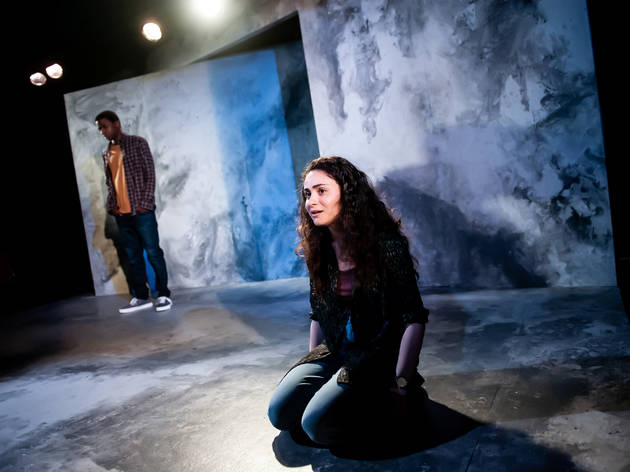 5/9
© Lidia Crisafulli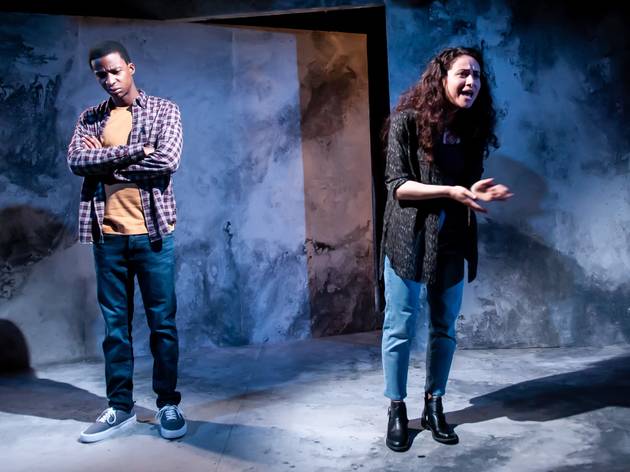 6/9
© Lidia Crisafulli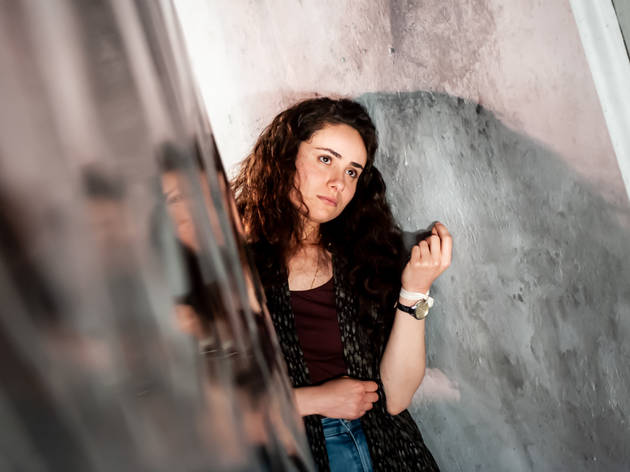 7/9
© Lidia Crisafulli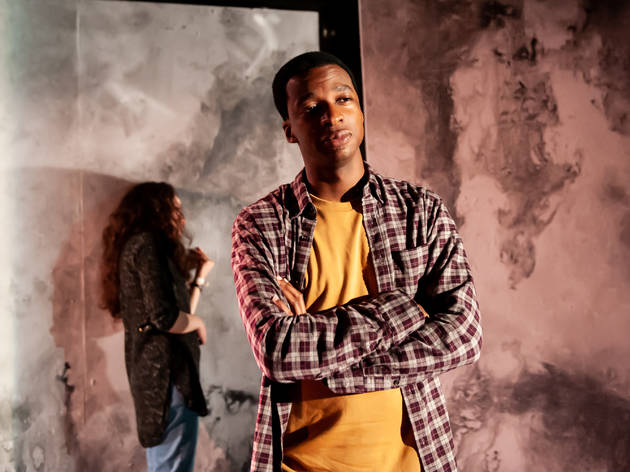 8/9
© Lidia Crisafulli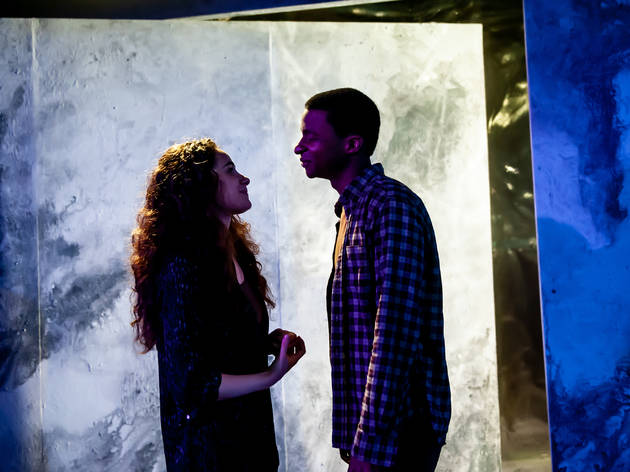 9/9
© Lidia Crisafulli
Time Out says
Friendly warning! We're working hard to be accurate. But these are unusual times, so please check that events are still happening.
A pacy two-hander about a contested college hook-up
'It's a "he said, she said" situation', people will sometimes say – finding an excuse not to dig further into the details of an alleged sexual assault. But US writer Anna Ziegler's play 'Actually' does just that. It's a peppy but uncompromising look at two conflicting perspectives, male and female, on a campus rape.
Simon Manyonda and Yasmin Paige are a sparkily convincing central pairing. She's kinda mousy, kinda nerdy – she can't believe someone has finally noticed her. He's more complicated, aware that as a black man on campus, everything he does puts him at risk of losing out on the college place he's fought so hard for.
They race through the night they spent together, naive exhilaration turning to something darker, interspersed with moments where they act out the college's tortuous internal disciplinary procedures. Oscar Toeman's production is tight and pacy, even if Cindy Lin's set design of vast faux-marble slabs doesn't really speak to this world of messy dorm rooms, ice cream shop dates and beery nights out. As drawn by Ziegler, these two students hardly understand their own emotions, and are swept up in a college drinking culture that makes hook-ups compulsory and feelings about them optional.
Maybe things are different now: 'Actually' feels quite explicitly set in the early '00s, with its sugary RnB soundtracks and its references to personal blogs. It's also very specific to the US, and its distinct culture of Ivy League prestige and labyrinthine internal justice systems. It feels like the kind of play that, like Mamet's 'Oleanna', is designed to send audiences out into the night furiously debating what they've seen but somehow this doesn't feel quite current enough, urgent enough for that effect to take hold.
Still, its choppy timeline, furious pace and witty, knowing digs at adolescent naivety make it a satisfying watch: like watching a teen movie that's grown up, the emotional pain put back in.
Details