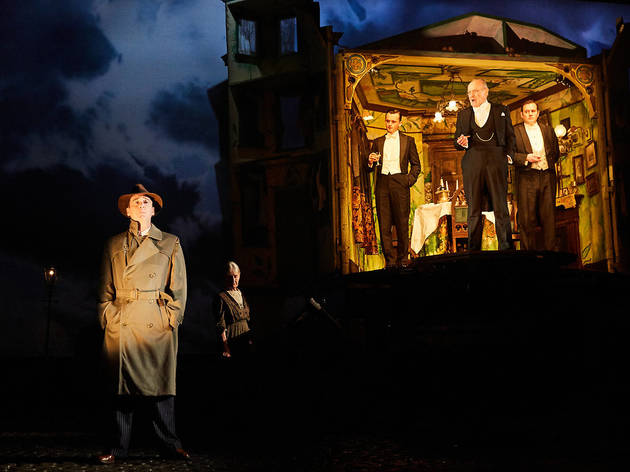 1/9
© Mark Douet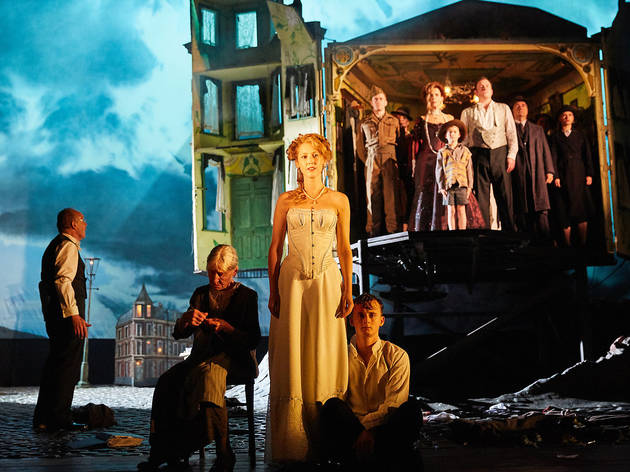 2/9
© Mark Douet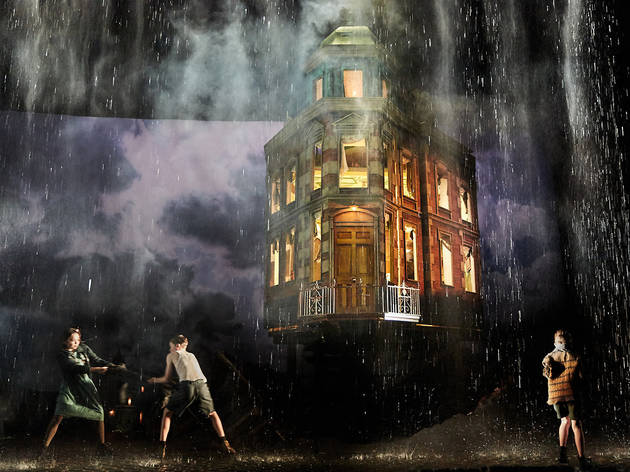 3/9
© Mark Douet
Tabitha Douglas, Ben Burely and James Hill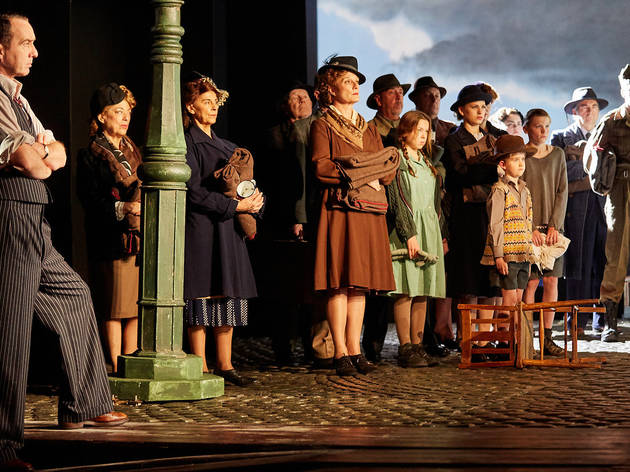 4/9
© Mark Douet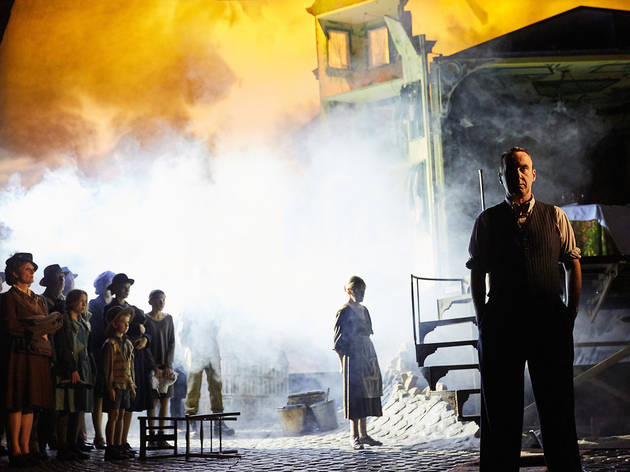 5/9
© Mark Douet
Liam Brennan
6/9
© Mark Douet
James Hill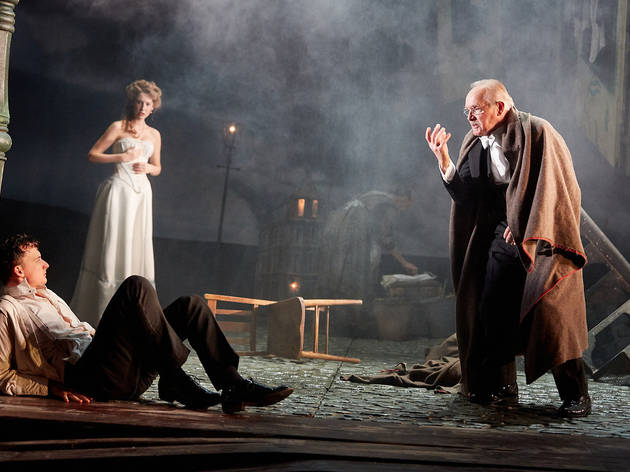 7/9
© Mark Douet
Hamish Riddle, Carmela Corbett and Clive Francis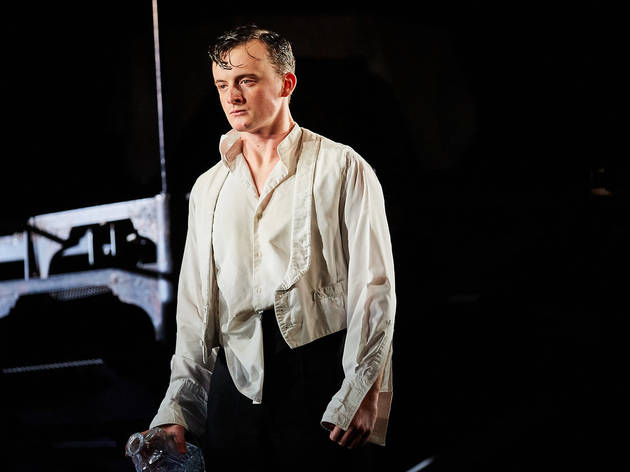 8/9
© Mark Douet
Hamish Riddle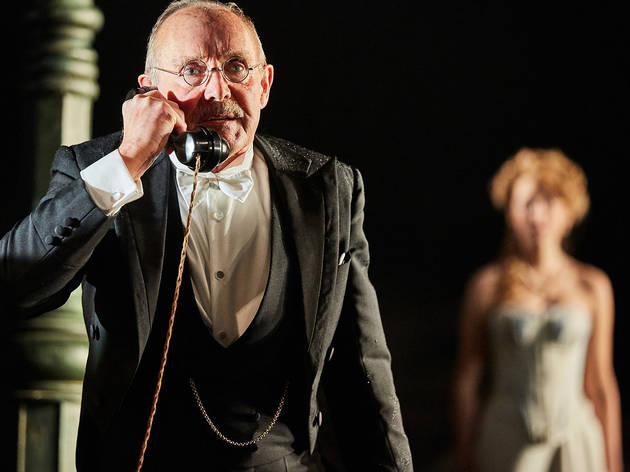 9/9
© Mark Douet
Mark Douet
Time Out says
Friendly warning! We're working hard to be accurate. But these are unusual times, so please check that events are still happening.
Stephen Daldry's epochal Priestley production returns
Interview: Stephen Daldry on 'An Inspector Calls', Trump, 'The Crown' and more
Did Stephen Daldry know something we didn't? This revival of the director's landmark 1992 National Theatre production of JB Priestley's 1945 play 'An Inspector Calls' opened a day after the result of the US election. How could anyone in the audience have heard the echo of Priestley's plea for goodwill, compassion and solidarity and not thought it could have been written yesterday?
Back in 1992, Daldry blew the cobwebs off Priestley's 1912-set play by stressing two things: the '40s context in which he wrote it, and its universal appeal – how it's about us. So we still drop in on the upper-crust industrialist Birling family – mum, dad, son, daughter and the daughter's fiancé – in an Edwardian town. They're drinking, laughing and gossiping at home one evening when the mysterious Inspector Goole arrives with questions for each of them about a young local woman who has committed suicide. One by one, each member of the family is put on the spot about their links to the dead woman. Priestley's argument – not always subtle, but in the end effective – is that none of us lives in a bubble. Our actions have consequences.
In this production the Birlings's home looks like a creepy, lopsided doll's house: it's slightly too small for them and for the show's opening minutes they're locked inside and we strain to hear and see them, like observers at a human zoo. Outside, a silent ensemble headed by a young boy in shorts is dressed in '40s gear. Goole (Liam Brennan, Scottish, severe, appropriately unsympathetic) looks the same, as if he's stepped in from another era. Later on, the house crumbles as if bombed in the Blitz, but when the family stumbles about in its debris it feels timeless, like watching Lear and the Fool staggering about in the wilderness.
This is a show for all the senses. There's a Hitchcockian score, smoke, rain. It's big, noisy and bold. This means that the performances and especially the words can occasionally get sucked up by the spectacle. But the cast are very good. The younger Birlings, Sheila (Carmela Corbett) and Eric (Hamish Riddle), slowly crumble, suggesting hope in a new generation, while their parents, Arthur (Clive Francis) and Sybil (Barbara Marten), take cover in their grotesque personalities. And what a spectacle: this is bold, thinking, populist theatre, designed to entertain but also to boot you up the bum and shake the complacencies out of you.
Details