Heads up! We're working hard to be accurate – but these are unusual times, so please always check before heading out.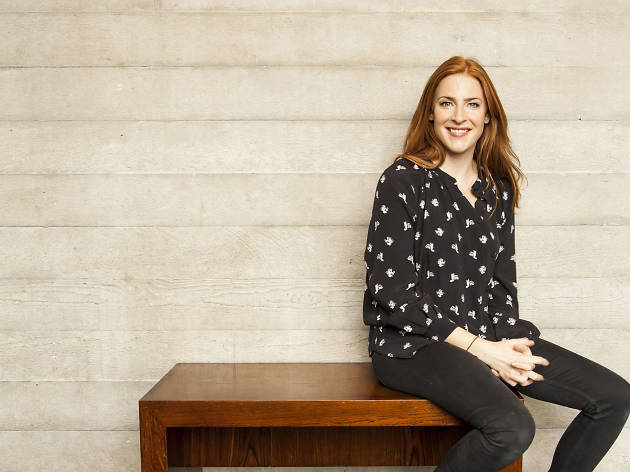 As you like it: Rosalie Craig
We speak to the hipster musical queen who's stepped in to save the National Theatre's big seasonal Shakespeare
'I think it was a bigger shock to me than anyone else,' laughs Rosalie Craig as she recounts the unusual circumstances that led to her being cast in the National Theatre's massive new revival of Shakespeare's 'As You Like It'.
Film star Andrea Riseborough was due to play the lead part of Rosalind, the biggest female role in all the Bard's works. But she pulled out, leaving the NT shy one lead. Fortunately, National boss Rufus Norris had a back-up plan: Rosalie Craig, the highly respected queen of the alt.musical, who was due to be performing at the NT in Damon Albarn's 'wonder.land', which Norris was directing.
'I was rehearsing "wonder.land"' she recalls, 'and it was a particularly tense morning. Rufus said, "Can I have a word with you?" and 'I thought: This is it, I'm getting fired.' He said, "I've got a bit of a problem." I said, "Excellent, what's that? Me?" and he said, "No, this actress can't do this show, do you wanna do it?" Apparently they'd been discussing it for weeks. They sat me down with a cup of tea and said, "Are you all right?" I shat myself for ages and thought: I'd better get on with it, then.'
Spectacularly game, Craig has worked herself to the top of the NT pile via a series of roles in hit shows that look insane on paper: in the ensemble of avant-garde Ipswich Strangler musical 'London Road'; as a sort of kick-ass online avatar in 'wonder.land'; and her virtuosic lead in Tori Amos's 'The Light Princess', in which she actually 'flew' night on night.
Though she's always done straight plays too, this is her big break in that world. And she seriously entertained the mad idea of doing both 'As You Like It' and 'wonder.land'.
'My God, I would do anything to break into that world'
'I was just like: "Yes, that's hilarious",' she says with a grin. 'But we looked at the schedules and it was basically illegal. I wouldn't have had a day off until March, and even if they'd injected me with all the B12 in the world, I would die.' 'As You Like It' is a classic Shakespeare cross-dressing comedy, in which noblewoman Rosalind goes undercover as a young man in order to get close to her exiled love, Orlando. It's not the shallowest of the Bard's comedies but it's not the deepest, and Craig is pretty happy about billing Polly Findlay's production as a bit of fun.
'Oh God, I hope so, it would be awful if it isn't,' she grins. A big talent finally getting her dues – but what about the world of screen? Is she just too theatrical for all that? She responds with characteristic, self-mocking bluntness. 'My God, I would do anything to break into that world,' she chortles. 'Andrea: any other roles you don't want, I'll take 'em!'