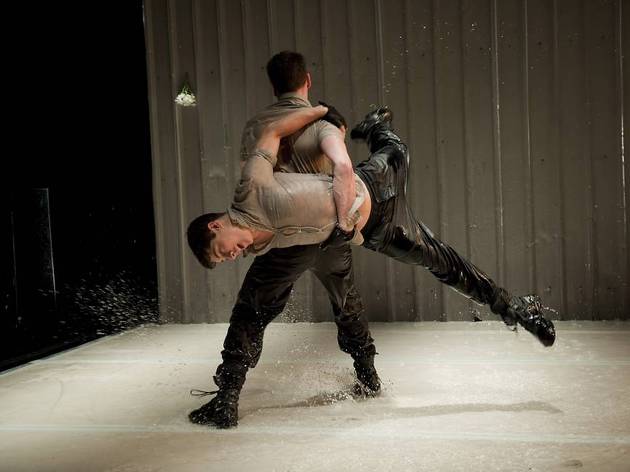 A love story set against the Easter Rising in 1916 Ireland, the novel 'At Swim Two Boys' won author Jamie O'Neill several literary prizes when published in 2001.
Earthfall's curious piece of physical theatre distills his epic novel to its core component, the intense relationship between two teenage boys. And the emphasis is very much on the physical – there are no words spoken, little plot, a few video projections and a live score. The stage is submerged in a shallow pool of water, which trickles down from a 12-feet-high wall.
Dancers Daniel Connor and Murilo Leite D'Imperio are impressive performers: strong, fearless and athletic. They hurl themselves across the stage, repeatedly drenched in water, flirting with one another and teasing the audience with the promise of coming action. It never quite materialises.
A shot from a stolen pistol is the sole dramatic moment in a piece that painfully stretches out a single visual idea over an hour. There's not enough chemistry between the two lovers, and not nearly enough for an audience to fall in love with them.