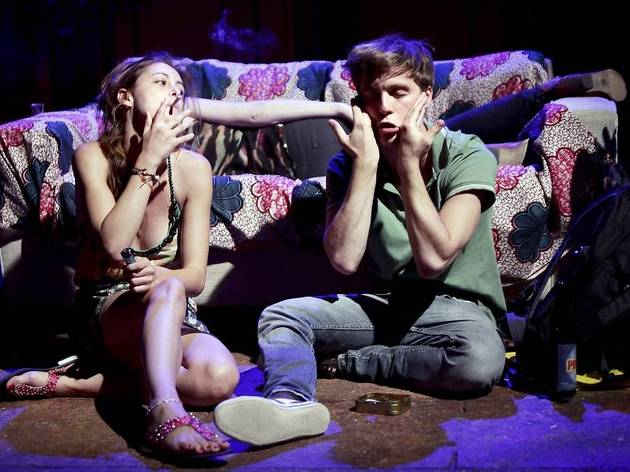 In a fragile encampment in the violence-riven Democratic Republic of Congo, Sadhbh, a spunky Irish aid worker busily ruining her personal life in the service of a greater cause, gathers testimony from abused women and children with the aim of putting a warlord in prison.
Her actions may accomplish nothing; worse, she could be endangering her witnesses as well as herself. 'Think like a human being not like a humanitarian,' begs her frustrated boyfriend, but Sadhbh cannot separate the two, and the question of whether her failure is laudable or crazy hangs in the air like gunsmoke.
Flicking between London and the DRC, between frantic partying and dreadful danger, Stella Feehily's carefully researched play places Sahbh on the horns of a very real dilemma, and Orla Fitzgerald is both sympathetic and infuriating as she wriggles there, somewhere between bravery and foolishness, but a plane ride away from indifference.
The cast is excellent, from Julie Dray's idealistic intern to Paul Hickey's cynical journalist, well aware that one endangered white woman makes better copy than ten raped Africans. Under Max Stafford-Clark's smart direction, the only clanking comes from Miriam Nabarro's astute set, its mobile metal walls as hard and cold as gun casings, and as ineffective a form of protection.