Heads up! We're working hard to be accurate – but these are unusual times, so please always check before heading out.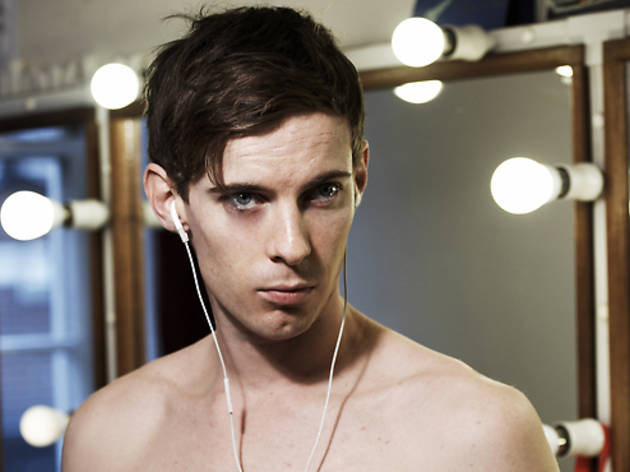 1/8
What do you have on your backstage rider?'Ha ha! No rider for me. However, I always bring Lucozade and bananas with me. Rock 'n' roll!' Do you have a pre-show ritual?'I warm up for an hour before the show and I have certain things that I'll do in my dressing room: listening to music, leaning out of the window and looking up at the sky to remind myself of the vastness of the universe.' Do you get nervous before a show?'I wouldn't say nervous. I feel a responsibility to make every show the best it can possibly be. Knowing that most people will only see it once means that all the work you've done and all the previous shows count for nothing if this isn't going to be the best one yet.' Do you have a favourite dressing room or theatre to work in?'The National Theatre. The dressing rooms all have windows surrounding a big atrium in the building so you can see people on different levels of each theatre in their different costumes getting ready to go on. The tradition of everyone banging on the windows for any of the cast's first or last nights is pretty special.' Do you have any fun stories about sharing a dressing room?'Last year at the National Theatre I shared a dressing room with Marilyn and Audrey, the trained rats who play Toby in "The Curious Incident…". I had a massive cage and would carry one round to the backstage area at half time, ready for their "entrance" in part two. They were lovely dressing-room company.'Luke Treadaway stars as Christopher Boone in 'The Curious Incident of the Dog in the Night-Time'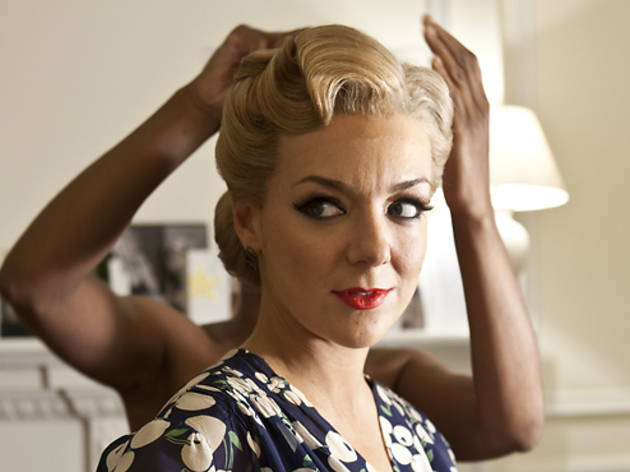 2/8
Are you looking forward to hosting the Oliviers?'It's going to be televised for the first time in ten years, which I think is brilliant. People want to know about the theatre world. I'm honoured to be doing it. Slightly terrified, but honoured.' So you still get nervous?'The older I get, the more I'm aware of not wanting to let people down. You've got to see every show as the first, I think. It's really important to keep it fresh and give it 110 percent every night.' Do you have a pre-show ritual?'Weirdly, I sing "Defying Gravity" from "Wicked" at the top of my voice, much to the annoyance of everyone in the theatre. It gets me really pumped.' What sort of experiences have you had sharing dressing rooms?'I've been really lucky, because I've worked in some lovely places. I love the smaller theatres like the Donmar and the Menier Chocolate Factory, where I did "The Little Shop of Horrors". When that transferred to the Ambassador's Theatre from the Chocolate Factory, me and Paul Keating had rooms next to each other and there was a bit in the middle like a partition: we asked them to knock it down so we could share. On his side, everything was really OCD – like at right angles; my side was just chocolate and clothes.' Have you had any bad dressing-room experiences?'Not really, but recently I bumped into Jenna Russell, who I shared a dressing room with at the Donmar, and she reminded me of a story. One day I turned up – it was my first job – and shouted "Oh my God, have you guys seen a film called 'Free Willy'? It's amazing!" That was embarrassing.'Sheridan Smith will host The Olivier Awards 2013 on April 28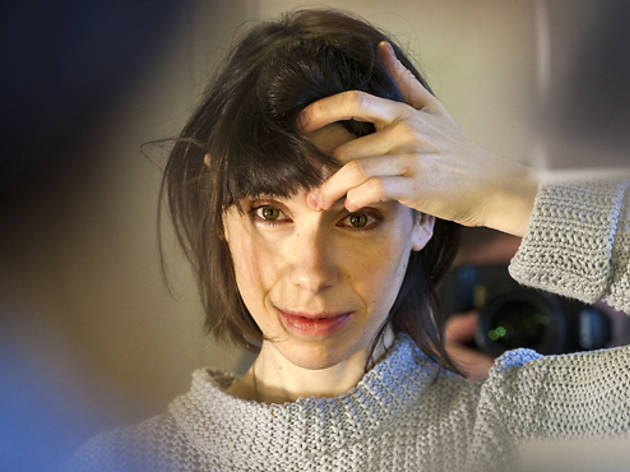 3/8
What do you have on your backstage rider?'I didn't know what a backstage rider was; I thought maybe it was someone who would carry you to the stage… Some nights I did have to be carried – in that case, it would be Rafe [Spall, "Constellations" co-star]. Thank you, Rafe.' Do you have a pre-show ritual?'I have many. I think the ritual for each show changes depending on what you feel you need or what your head needs. For "Constellations", Rafe and I would sit and gossip for a while – this would make me happy and it soon became quite important for us both, I think. I would have hated not to have had that before a show. It quickly became our thing. I miss it now! I think it really helped with this show as it was just the two of us on stage, so knowing and trusting the other person very much was so important. I also try to do a few energy exercises to focus. I like to meditate and do a bit of yoga and stretching. The show was quite physical so this helped to warm me up. It would also calm me and my overanxious brain. I light a candle, brush my teeth, say a prayer and on we go!' Do you get nervous before a show?'Yes, sometimes I do get nervous. Sometimes this is for good reason, ie press night, when it feels like we are throwing ourselves into the arena in front of the lions. But occasionally the nerves can hit me mid-run for no real reason. Nerves and stage fright can be very difficult to overcome and deal with. Rescue remedy helps – I down it by the bottle! It is a strange thing to do, stepping out in front of hundreds of people. You just have to try and get your screaming head out of the way and jump. And once it is over, of course you are desperate to get up and go out there again.'Sally Hawkins starred in the Royal Court's smash 'Constellations'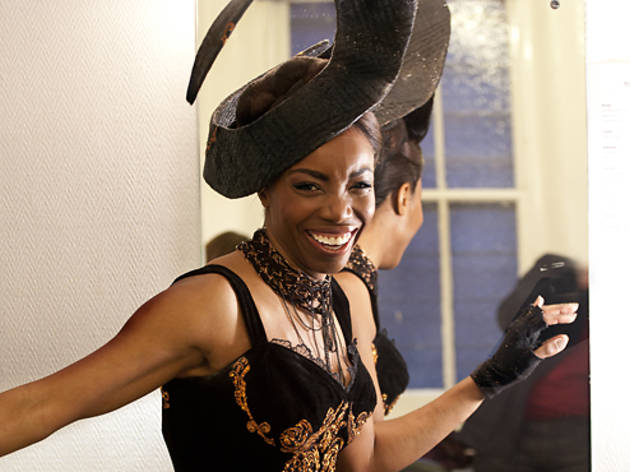 4/8
What do you have on your backstage rider?'Hmm, now that I think about it, I don't believe the request for nightly caviar, fresh white orchids, a daily massage and spring water flown in from Switzerland were ever fulfilled. Calling my agent!' Do you have a pre-show ritual?'I try to get there early, eat, warm up, pray, put on some gospel music and start the make-up. Some days my son comes to see me, and we go down to the stage and warm up with the cast. He loves it!' Do you get nervous before a show?'Oh yes!' Do you have a favourite dressing room or theatre to work in?'I do love my dressing room at the Adelphi: it's really great. My only and very slight disappointment is that I'm not in it that much.' Do you have any fun stories about sharing a dressing room?'In "The Lion King" I shared a room with Tracy Nicole Chapman [Shenzi, the hyena], and I consider it a great share because that dressing room fostered an amazing, lasting friendship. Who'd believe that a beautiful, strong lioness could be best friends with a dirty, awful, mean hyena? Don't show her this, she'll beat me up.' Any fun backstage anecdotes?'While I was in "Aida" I thought it would be great to have a huge July the fourth barbecue between shows. We all ate too much; we couldn't walk to the stage. They got me back, though. The entire cast and crew put barbecue sauce on their faces during one of my scenes and it took everything in me to avoid screaming out with laughter.'Heather Headley stars as Rachel Marron in 'The Bodyguard'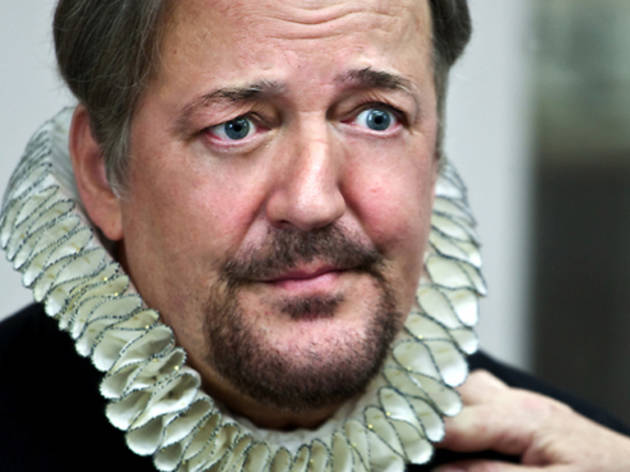 5/8
Stephen Fry starred as Malvolio in 'Twelfth Night' Time Out said: 'Britain's favourite clever clogs Stephen Fry makes a brave return to the stage alongside a genuine genius, Mark Rylance, in this starrier revival of the all-male 'Twelfth Night' first seen at Shakespeare's Globe in 2002. The critics won't sharpen their knives on Fry: last time he ventured out in a West End play 17 years ago he went AWOL, fleeing to Belgium after a negative review. Clumsily skipping around in baggy Elizabethan breeches, he's as intelligent, erudite, wry and affable a presence as you' d expect. Which is what makes him so colossally miscast as Malvolio, a pompous, puritan hate-figure with pervy fantasies and bizarre wardrobe choices.'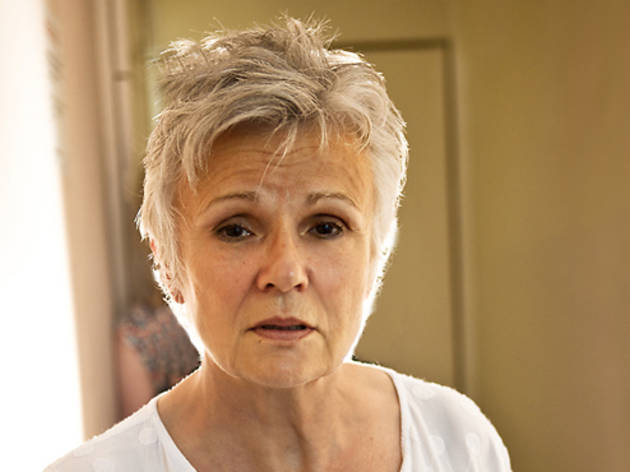 6/8
Julie Walters starred in 'The Last of the Haussmans'Time Out said:'A frothy comedy with Julie Walters is a safe bet for getting bums on seats during what's expected to be a challenging summer for London theatre, and if you're buying a ticket in order to see Walters being funny, you won't be disappointed.'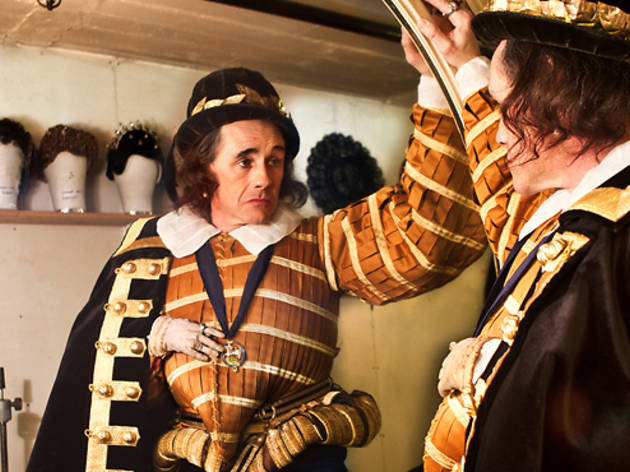 7/8
Mark Rylance starred in 'Richard III'Time Out said:And Britain's greatest stage actor does not disappoint as he takes on Shakespeare's murderous monarch Richard, in his first role since 'Jerusalem'. Rylance's Richard is, as most actors' Richards are, physically disabled, walking with a limp, with one (prosthetic) arm shrivelled and useless in a sling. But do his disabilities end with the body? It is strongly suggested they do not. Instead of the usual Machiavellian fiend, Rylance gives Richard a near-childish demeanour, staring wide-eyed at the audience as he haltingly, almost sweetly divulges his nefarious schemes to us.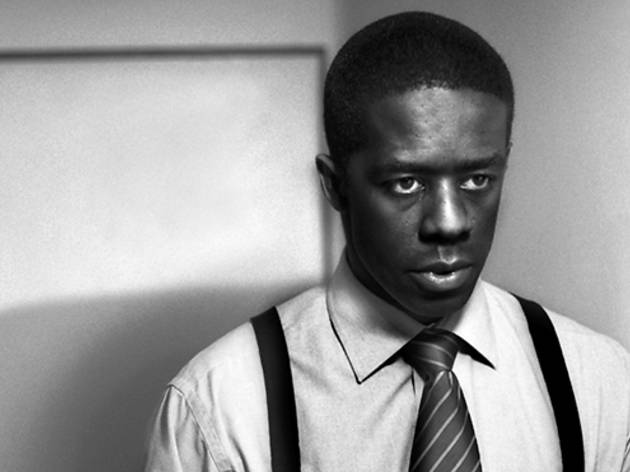 8/8
Adrian Lester is starring in 'Othello' at the National TheatreTime Out said:Adrian Lester is powerful and poignant in the title role of the doomed black general.With an ensemble that encompasses various ethnicities, Othello's race is largely irrelevant here. Instead the tragedy of the excellent Lester's dignified general is that he is a military man – he loves his vivacious young wife Desdemona (excellent newcomer Olivia Vinall), but he really doesn't understand her, or much about life outside of tight army power structures.
Behind the scenes with theatre's brightest stars
On the eve of this year's Olivier Awards, London's finest actors give us a candid glimpse into their world
Behind-the-scenes videos from the West End's biggest shows
Discover the the secrets of War Horse, the transformation of Miss Trunchbull and much more in our exclusive behind-the-scenes videos from seventeen of the West End's biggest shows.
Watch the backstage videos