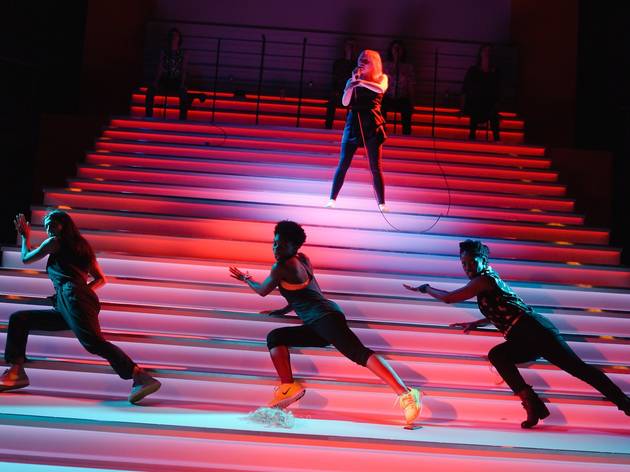 1/6
© Simon Kane
Susannah Wise, Michaela Coel, Sinead Matthews, Lorna Brown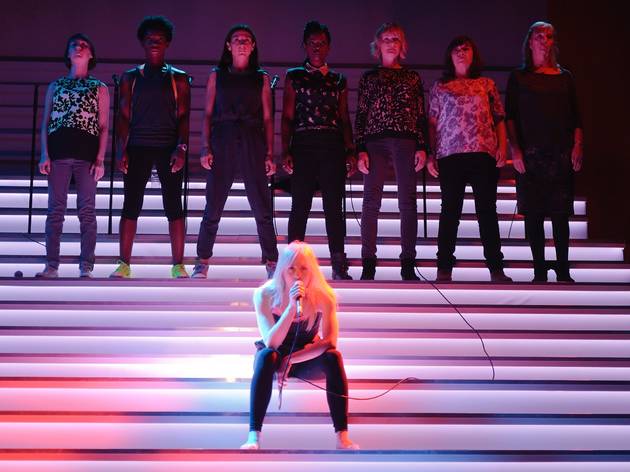 2/6
© Simon Kane
Bryony Hannah, Michaela Coel, Susannah Wise, Sinead Matthews, Lorna Brown, Claire Skinner, Marion Bailey, Ruth Sheen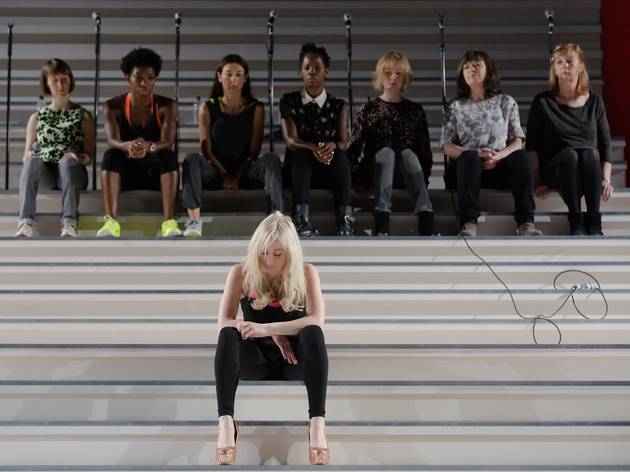 3/6
© Simon Kane
Bryony Hannah, Michaela Coel, Susannah Wise, Sinead Matthews, Lorna Brown, Claire Skinner, Marion Bailey, Ruth Sheen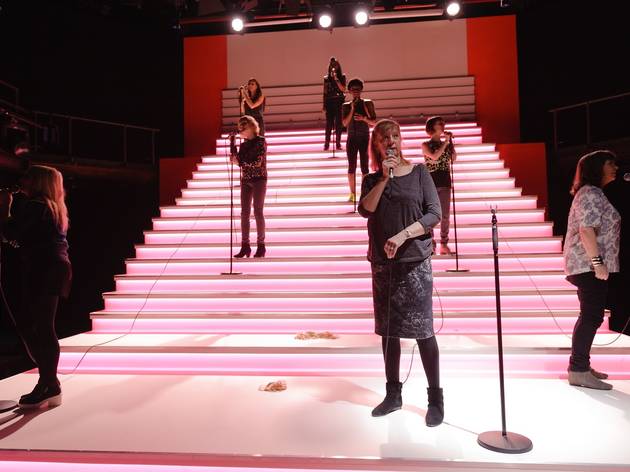 4/6
© Simon Kane
Ruth Sheen and Blurred Lines company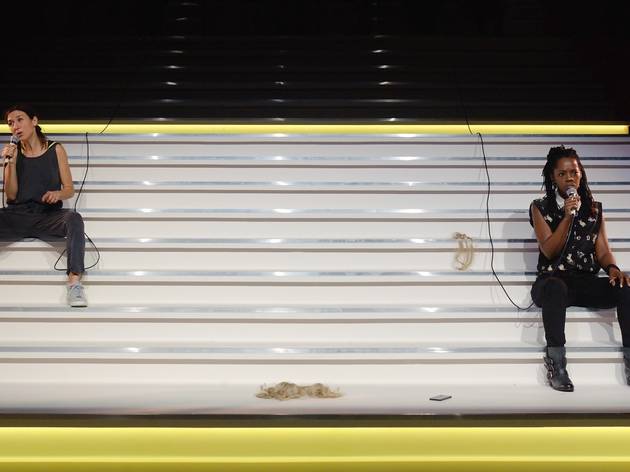 5/6
© Simon Kane
Susannah Wise and Lorna Brown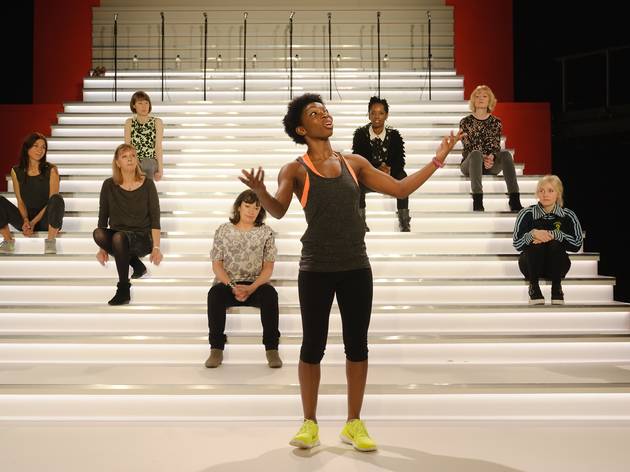 6/6
© Simon Kane
Susannah Wise, Ruth Sheen, Bryony Hannah, Marion Bailey, Michaela Coel, Lorna Brown, Claire Skinner, Sinead Matthews
Whatever you think of the king of the jerks, sorry, I mean twerks, one thing is hard to deny: Robin Thicke's mega-selling 2013 single 'Blurred Lines' is distinctly hummable. And its namesake, Nick Payne and Carrie Cracknell's excellent new play, certainly doesn't dispute the song's catchiness. Instead it asks whether pop songs such as Thicke's may point to a latent sexism that's rife in our society.
Devised with the company of eight women actors, written by Payne and directed by Cracknell, the piece is a funny and visceral exploration of sexuality, gender (in)equality and society's perception of women. 'Blurred Lines' takes an even more playful, experimental structure than playwright Payne's mega hit 'Constellations': it's a fluid series of vignettes punctuated by song, movement and poetry.
The scenes are often hilarious but always deeply uncomfortable. Claire Skinner's portrayal of an office worker in a meeting where her bosses voice concern about the baby vomit decorating her clothes is worryingly plausible. Susannah Wise and Lorna Brown's performance of a husband and wife discussing the husband's conviction that by visiting prostitutes he is being respectful 'to sex' and the women themselves also troubles.
Bunny Christie's magnificent set – a flashy white staircase that fills the stage – gives the night a whiff of the pop-music video, but as the women clamber up it and fall down it, it becomes a symbol of struggle. Renditions of modern pop songs such as 'Lapdance' by Nerd (we're told Thicke didn't give permission for 'Blurred Lines' itself to be performed) are mixed with classics such as The Crystals' 'He Hit Me (It Felt Like a Kiss)' highlighting that the way women are portrayed in popular culture perhaps hasn't changed an awful lot in the last 50 years.
The piece doesn't bait; it also doesn't accuse. Instead it suggests that rather than congratulate ourselves on how progressive our gender politics are, we should take another look, and next time think twice before we hum along.
By Daisy Bowie-Sell
Rating Breakdown
5 star:

3

4 star:

0

3 star:

0

2 star:

0

1 star:

0
Amazing actors' work! I still doubt, but there is a feeling that the whole message is told a little bit straightforward. In any case it is a great perfomance! I still can't stop discussing it.
In a perfect Britain this production would be compulsory viewing for ALL six formers. Until then, we are indeed fortunate, if we can get tickets for this quite amazing , no holds barred, overview of current misogyny and prejudices. One marvels at the courage and resilience of these women as they invite the audience to bear witness to casual slights, searing humiliations, and violence, both physical and sexual. The ending is both unexpected, moving and possibly optimistic. Oh, and plenty of laughter too, ---how do they pull that rabbit from the hat?
Short but utterly wonderful. Funny, thought provoking, poignant.