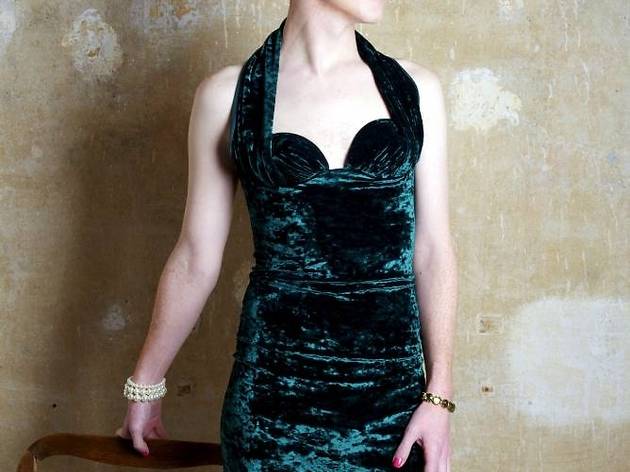 1/2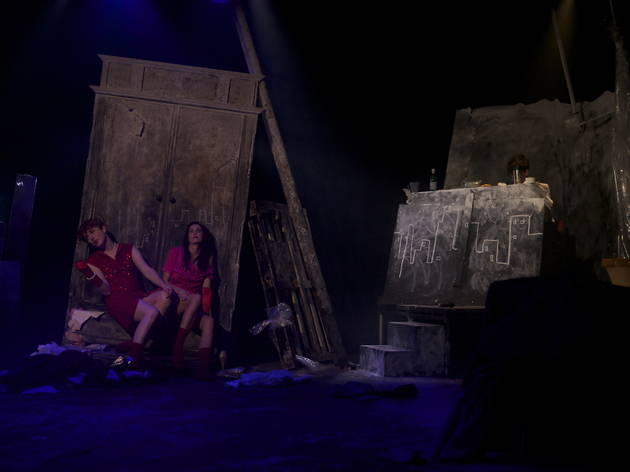 2/2
'Boy in a Dress' is a terrific amalgamation of three earlier memoir shows by 'transdrogynous' performer La JohnJoseph, engaging with gender and its discontents, a precarious spell in downtown New York and an exuberantly unstable Liverpool Catholic childhood.
Developed with director Sarah Chew and performed with Jordan Hunt and Anna Lewenhaupt, this piece mixes scripted direct address, live song, dance and movement and several nice coups de théâtre, including a gorgeously obscene use of blacklight, a Virgin Mary en travesti and a striptease set to Doris Day's 'Teacher's Pet'.
If the form is dispersed, the effect is cohesive, thanks to La JohnJoseph's wry charisma and intellectually robust sensibility, in which radical sexual politics blends with drag heritage and pop culture: Bataille meets Bloolips with a dash of Benny Hill.
The set is a compelling mess of skyline, closet and crates; the costumes an evocative mixture of schoolboy chic and paper ballgowns; the singing rich and moving; the script witty and perverse ('Eros and Thanatos were 69ing in my subconscious').
'Boy in a Dress' has a sharp eye for the social, sexual, religious and political absurdities that surround us, as well as their hidden rhymes and echoes; what elevates it is their humane connection to a personality unafraid to fail or aspire.
La JohnJoseph asserts: 'I made of myself an ornament without a heartbeat,' which thankfully can't be true, and: 'My whole life I felt like a rarity,' which thankfully is.
Rating Breakdown
5 star:

1

4 star:

0

3 star:

0

2 star:

0

1 star:

0
Witty and dark, a real tour de force of magnificent John Joseph. In the best tradition of Quentin Crisp , it is a must see show. I really enjoyed it and highly recommend .