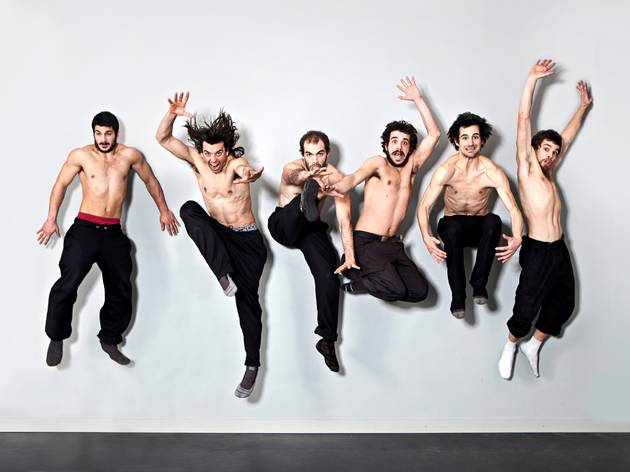 CircusFest is propelled into the air once again on the back of Compagnie La Meute, (the Wolf Pack), a sextet of French acrobats whose speciality is the Russian Swing. This is a floor-mounted pendulum on which performers build momentum and then leap into the air, landing on a crash mat or, as this is La Meute, somebody's balls.

Naked except for awkwardly arranged towel nappies, there is a sense in which La Meute break down the symbols of locker-room masculinity, their bodies constantly under threat of exposure or failure. In a world that conventionally prizes grace and bravado, La Meute offer a ribald hymn to gawkiness and fear.

The problem, really, is all the knob gags. Despite the witty integration of folk music and glitch electronics, and moments of genuine strangeness and originality, there's an air of snickering adolescence that eventually becomes as cloying as a haze of Lynx Africa. Far from a pack of snarling wolves, it seems La Meute swing perilously close to Jackass.