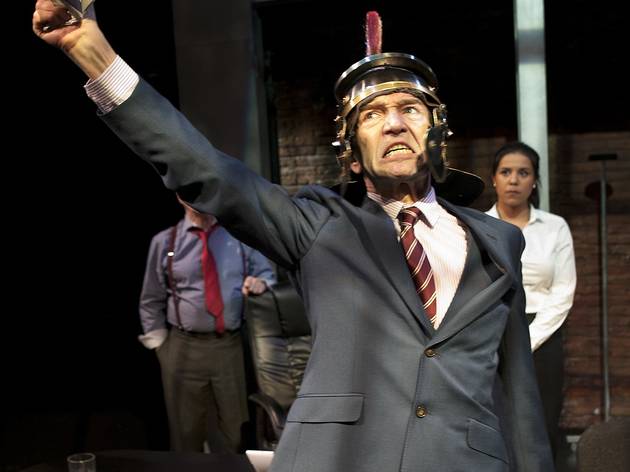 1/5
© Simon Annand
Greg Hicks as Editor Morris Honeyspoon in 'Clarion'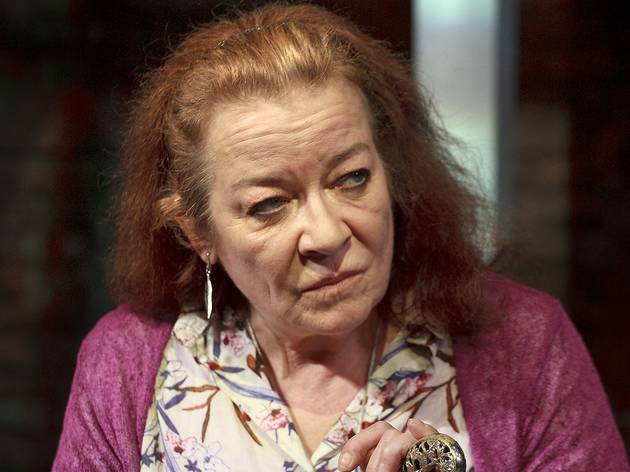 2/5
© Simon Annand
Claire Higgins as Verity Stokes in 'Clarion'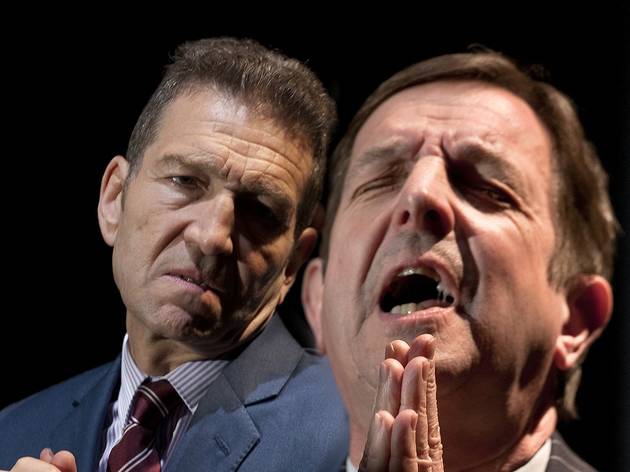 3/5
© Simon Annand
Greg Hicks as Editor Morris Honeyspoon Peter Bourke as Managing Editor Clive Pumfrey in 'Clarion'
4/5
© Simon Annand
Greg Hicks as Editor Morris Honeyspoon in 'Clarion'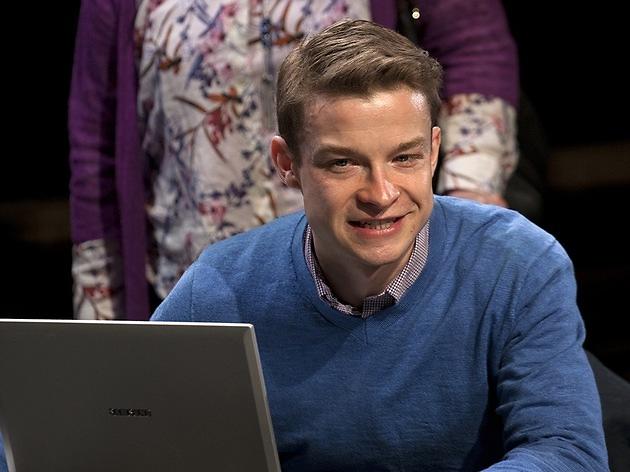 5/5
© Simon Annand
Ryan Wichert as Joshua Moon in 'Clarion'
Time Out says
A satire about the state of the media starring Greg Hicks and Clare Higgins.
This review was of the show's April run. This production of 'Clarion' returns to the Arcola in October.
Immigrant bashing, swaggering alcoholism, foul-mouthed rants, the promotion of new cheap ambition over old talent – there's plenty for hacks to recognise in this satire written by Mark Jagasia, the former showbusiness editor of The Daily Express. If you take the view that journalism is dying, then this is a whirling St Vitus' dance on its grave – a gleefully vitriolic piss-take on the idiocies and excesses of tabloid culture and its potentially apocalyptic consequences.

Yet there's a feeling throughout that this long overdue attack on journalism today is not quite as sharp as it thinks it is. Though most characterisations ring true – the bullying tosser of an editor, Morris Honeyspoon, played with enjoyable swagger by Greg Hicks; the alcoholic veteran war correspondent Verity Stokes, wonderfully incarnated by Clare Higgins – the plot itself sticks to stereotype. In the polemical boxing ring, on one side we have Honeyspoon, churning out anti-immigration bile and watching his circulation figures soar. On the other we have the semi-idealistic Joshua Moon, writing the immigration stories, but secretly pining to be a novelist and plotting the newspaper's downfall.

Jagasia certainly revels in the language that routinely flies across newsrooms – some of Honeyspoon's tirades reach Malcolm Tucker levels: 'You hired this dithering nancy. Look at him: the sperm count of a sparrow.' He also nicely nails the hypocrisy of a publication where the editor thinks in obscenities but simultaneously appoints himself as the nation's right-wing moral guardian. But really good satire should make us feel uncomfortable and angry. For the mostly liberal audiences who will come to see this, this is an attack on sitting ducks, terrifyingly outpaced by the realities of day-to-day journalism.

There is a certain amount of discomfort, too, in Jagasia's two-dimensional characterisation of a young, dim, and ambitious hackette, Pritti. I kept on waiting for the moment when her character was going to reveal another dimension and subvert the mockery she attracted, but that moment never came. The evening's highlight is Higgins, whose Marie Colvinesque turn brings a richness and gravitas to the sordid proceedings. Yet the play as a whole detonates without making a significant satirical impact.
Details
Users say