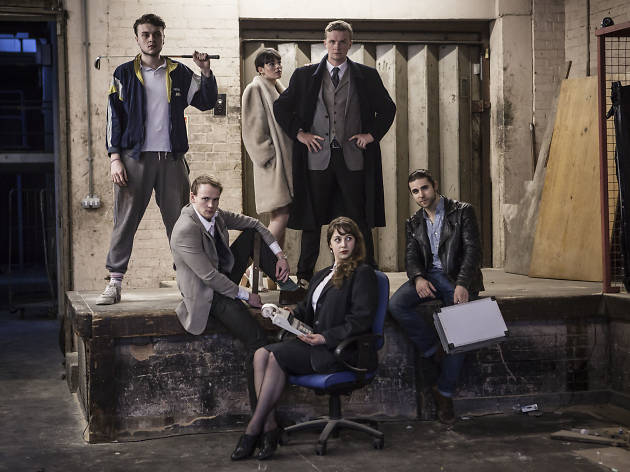 Time Out says
Friendly warning! We're working hard to be accurate. But these are unusual times, so please check that events are still happening.
Play real life cops and robbers at this fun but slight disconnected immersive theatre experience
The beauty of immersive theatre is that it doesn't just break the fourth wall, it takes a sledgehammer to the whole theatre. For Co-Lab's 'Crooks', you're told that you'll be working as undercover police, and will be infiltrating a gang of drug dealers called 'The Cockney Cartel'. You're asked to meet a crim on a street corner and provide the secret password. Then you're ushered into a warehouse, herded into a group of ten and sent into a basement to meet the shadowy kingpin who runs the Cartel: 'The Don'.
Essentially, you have one choice: do you stay true to your role as a police informant? Or do you decide that you actually quite like the idea of making cold hard cash from flogging illicit stimulants and thus betray the undercover agents within the organisation? As you loiter around a basement done up as a UV-strafed, nightclubby environment, actors playing gang members or coppers in disguise send you on various missions. Think planting trackers on actors, being muscle for a drug handover, playing Russian roulette or performing a stealth mission to crack a safe. It's high energy, high stakes and exciting.
Narratively, though, your participation could be worked in better. Your missions feel more like a side-note than something that actually affects the overall direction of the story. Plus, it's surprisingly easy to not actually have to make any choice as to your allegiance at all. By the end of the experience, we witnessed multiple groups still attempting to decide who to side with. It's an engaging way to spend an evening, even if its disjointedness does make it feel more like an elaborate party game than a cohesive theatrical work. But hey: who doesn't enjoy a party game?
Details