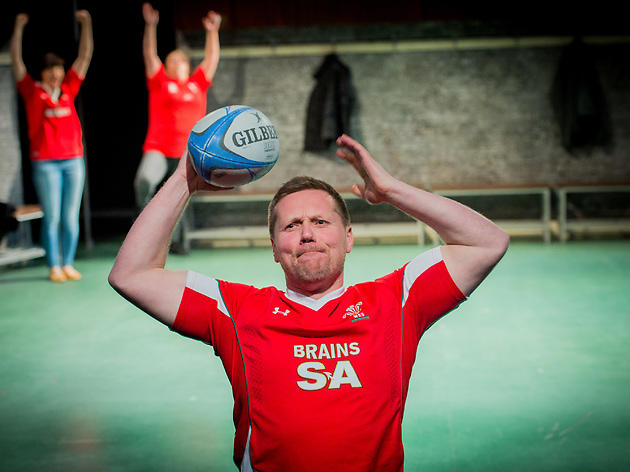 1/6
© Robert Workman
RHYS AP WILLIAM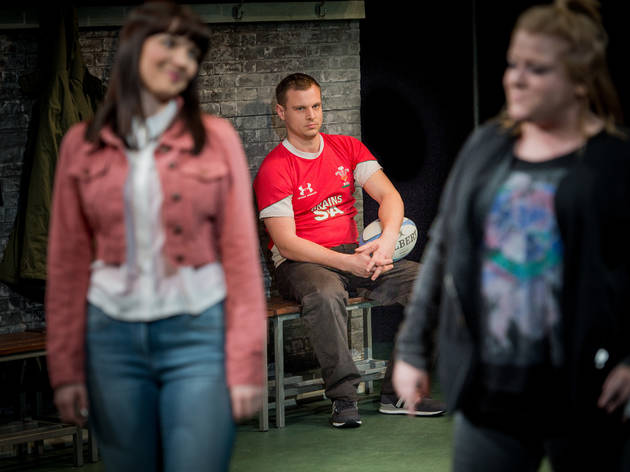 2/6
© Robert Workman
KATIE ELIN-SALT, DAN HAWKSFORD & LAUREN ROBERTS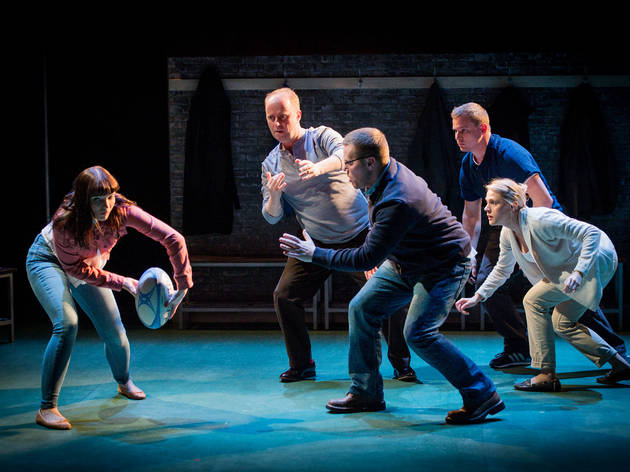 3/6
© Robert Workman
KATIE ELIN-SALT, PATRICK BRENNAN, RHYS AP WILLIAM, DANIEL HAWKSFORD & BETHAN WITCOMB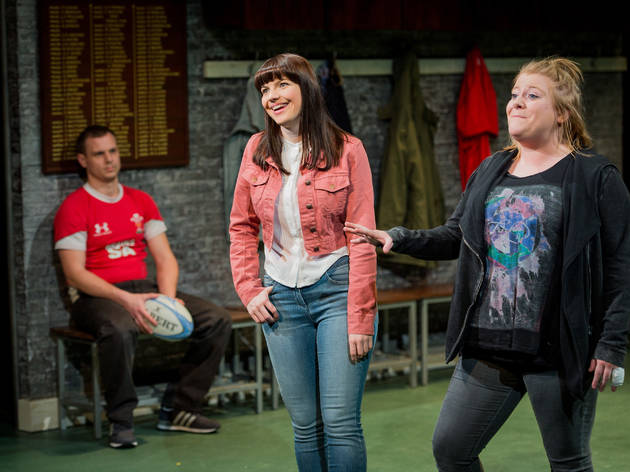 4/6
© Robert Workman
DANIEL HAWKSFORD, KATIE ELIN-SALT & LAUREN ROBERTS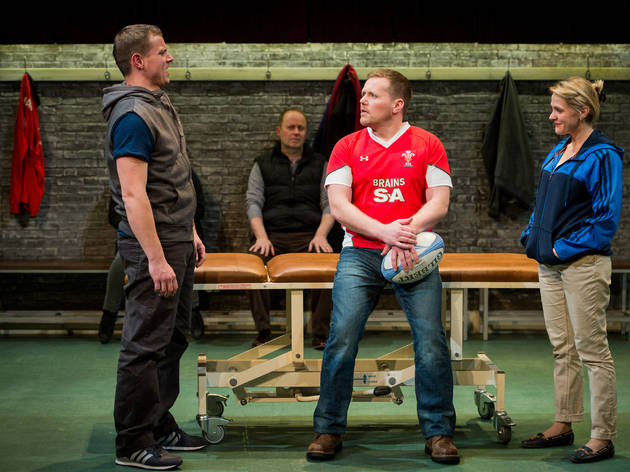 5/6
© Robert Workman
DANIEL HAWKSFORD, PATRICK BRENNAN, RHYS AP WILLIAM & BETHAN WITCOMB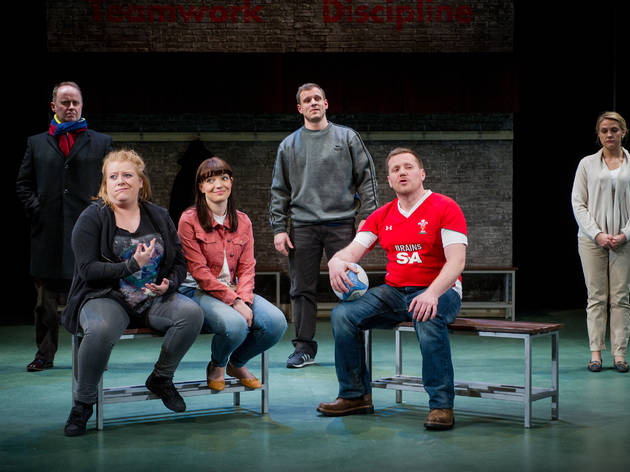 6/6
© Robert Workman
Gay rugby star Gareth Thomas is a focus of this complex and powerful play
When Welsh rugby captain Gareth 'Alfie' Thomas came out in 2009, it was one of very few cases ever of a top-drawer sportsman admitting to being gay. When Bridgend teenager Darcey tried to commit suicide, it was sadly one of many attempts by young people on their own lives in south Wales. Robin Soans' verbatim play, a co-production between touring company Out Of Joint and National Theatre Wales, weaves these two stories together and looks at how they impacted their wider communities.

Thomas may be the celebrity but the play, settling for a month in London after a nationwide tour, is not just about him. It's about mental health: the words 'teamwork' and 'discipline' are painted in big red letters on the wall of Angela Davies' locker room set, but they don't mean anything when voices are telling you to drink bleach, or when the gutter press are hounding you to a cliff edge. It's about the decline of community in small-town Britain: churches, trade unions, sports teams or after-school clubs. Above all it's about finding a community of like-minded people and somewhere to fit.

From Scargill to self-harm, Soans crams a huge amount in here, and some topics get short shrift. In a cameo appearance, Neil Kinnock delivers a sharp, stirring analysis of the disenfranchisement of young people in small towns. It's like a drier, but no less passionate rendition of 'Born To Run'.

Max Stafford-Clark's direction embraces a team spirit ethos, appropriate for the rugby theme, with each cast member playing multiple parts and taking it in turns to play Thomas. At one point the whole cast jumps into a tightly choreographed rugby game with impressive passes and lifts. And they sing some stonking hymns as a choir, a rendition of 'Guide Me O Thou Great Redeemer' being a particularly rousing moment.

While at times dark and difficult, ultimately the play is a joyful, hopeful experience. It suggests that, though community may be on the wane, society as a whole is progressing if a gay professional sportsman can be accepted without much backlash. In the wake of Ireland's referendum this seems particularly poignant. 'Crouch, Touch, Pause, Engage' is a grudge match between denial and acceptance, between the individual and the community, in which, in the end, to try is to triumph.