Heads up! We're working hard to be accurate – but these are unusual times, so please always check before heading out.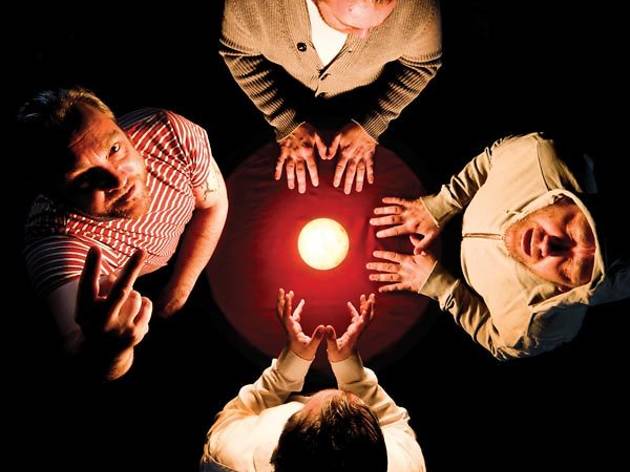 Dead to Me review
Roundabout @ Summerhall
There's something eerily, convincingly vague about Tessa Parr's performance as a psychic in Gary Kitching's new play 'Dead To Me'. She's all flitty, jerky movements, wide smiles and direct stares, but behind her eyes there's a palpable sense that she really is just making everything up as she goes along.
Which makes sense: most people think psychics are heartlessly doing vulnerable people out of their hard-earned cash. Except in Kitching's script our expectations are flipped and everything we thought we recognised shifts just slightly.
'Dead to Me' is a funny, unsettling piece of writing which explores the human race's gullibility and our need to believe in something. Straight-down-the-line Steven – who thinks a comment about his 'energy' is a reference to the fact that he goes to the gym – visits a psychic because his friend gave him a voucher but doesn't really believe. When the psychic seems to predict a few things about his life, Steven returns and keeps on returning. It's his burgeoning obsession with what he thinks is a 'gift' that dismantles our preconceptions of this duo's relationship.
Selma Dimitrijevic's direction is simple and smart and keeps Parr's psychic central throughout. She is the catalyst for Steven's change, but where she has the upper hand to begin with, she's certainly not in control of the monster she's created. By the end, as Steven paces round the room, staring directly out at all of us, a cold shiver runs straight down the spine.
By Daisy Bowie-Sell
The latest Edinburgh Fringe theatre reviews