From 'Black Watch' to 'Let The Right One In' and on through 'The Glass Menagerie' and a little play called 'Harry Potter and the Cursed Child', John Tiffany might just be Britain's most successful director.
What's your history with 'The Glass Menagerie'?
'It's my favourite play. It connected with me when I'd just started university in Glasgow and I'd just started asking all those questions about theatre. The idea that Tom, the lead character, can come and say "I am the narrator, I am on stage, this is my sister and my mum, there's another character you'll meet in the second act" – that seemed much more akin to the theatre I felt at home with, which was, I suppose, honest, Scottish theatre. I can't stand the pretence of realism.'
It's an incredibly singular production – the cast surrounded by black pools of water; was that all in your heads before rehearsals?
'It's just years of having this play sitting inside all of the team, we just did our thing really, all I wanted to do was a very pure production. And I'm rubbish with props anyway, I just don't get them. So there's nothing apart from a glass unicorn. Because the play is a memory, Tom's not going to remember what he ate.'
This is your first show since 'Harry Potter…', which was probably the most ambitious British theatre play of all time. Was it stressful?
'Not really. The older I get the more I realise you don't need to have a tough time. We're creating plays that should entertain people. You get some very dark and troubled directors and actors who worry about how much it all means – and of course it all means a huge amount, you're charging people money – but it's not your soul on the line.'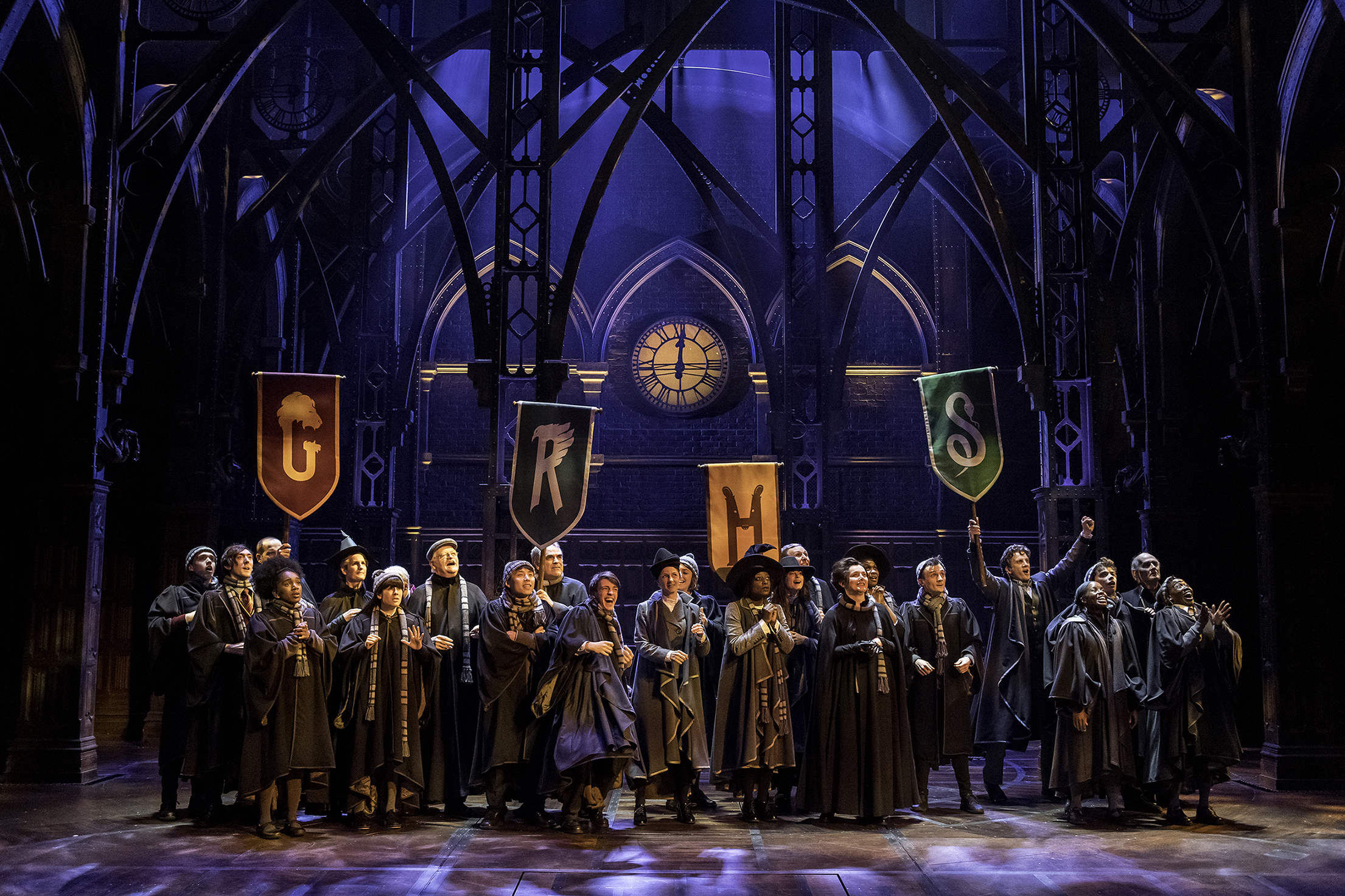 'Harry Potter and the Cursed Child'. Photo by © Manuel Harlan

'Nobody argued with me, including the owls'
What is the story of the live owl that got ditched from 'Harry Potter' after one show?
'I'd read "H is for Hawk" the summer before and got very romantic about the idea of birds of prey, and the handlers very much encouraged the idea I might develop a relationship with this bird of prey. And then as we started working in the space it became very apparent – well, they hate the heat, they keep them refrigerated in these vans, and the audience really spook them. It could have worked and it could have been gorgeous, but I realised we didn't need it. It felt a bit showing-off and it made me feel a bit uncomfortable. So I decided to cut it and nobody argued with me, including the owls.'
'Harry Potter' has partly been a success because of the exemplary cast – is recasting going to be a nightmare?
'It's almost done. Has it been hard? We've put a lot of work into it, but at the the same time good actors want to do it because they know it needs good actors, they know their skill will be necessary to make it a success.'
How do you look back on the brouhaha over the casting of a black actor – Noma Dumezweni – in the role of Hermione?
'I hope it achieved something positive. People still say to me, "why did she change from a white woman to a black woman?" and I say "she didn't really change, it's just that the films chose to cast a white woman not a black woman". There was stuff being tweeted directly at Noma like "does Hermione have to go offstage between scenes and eat bananas?", and because she was tagged in we were able to do something about that. But I felt very responsible. Those comments that always start with "I'm not racist, but…", what they're basically saying is "I can't see a black person as the heroine of my story".'
'Harry Potter…' hits Broadway in 2018 – what can you say about the cast? Do you know if it'll be Brits or Americans?
'I think it'll be a mixture – it's part of what American audiences want, proper toffs!'
'The Glass Menagerie' is at the Duke of York's Theatre until Sat Apr 29.