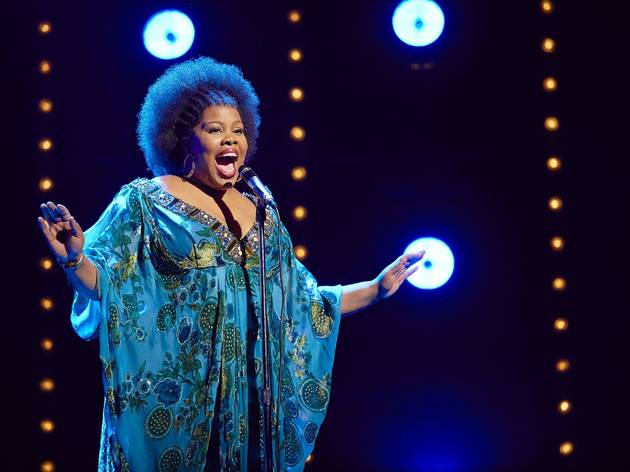 1/12
© Brinkhoff-Moegenburg
AMBER RILEY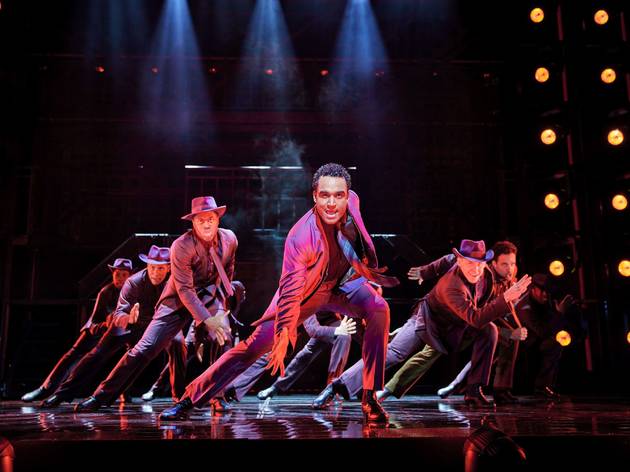 2/12
© Brinkhoff-Moegenburg
JOE AARON REID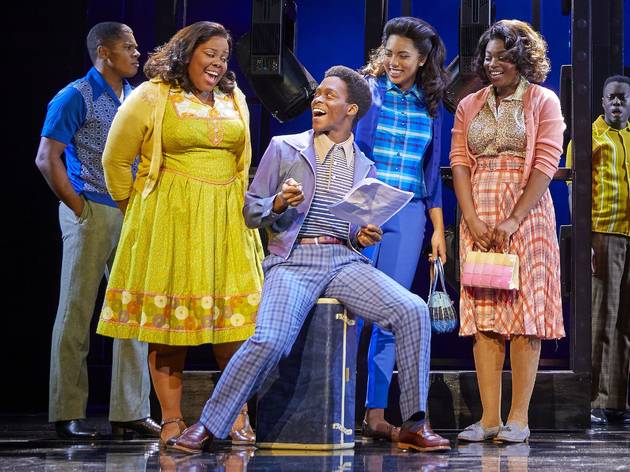 3/12
© Brinkhoff-Moegenburg
AMBER RILEY, TYRONE HUNTLEY, LIISI LAFONTAINE, IBINABO JACK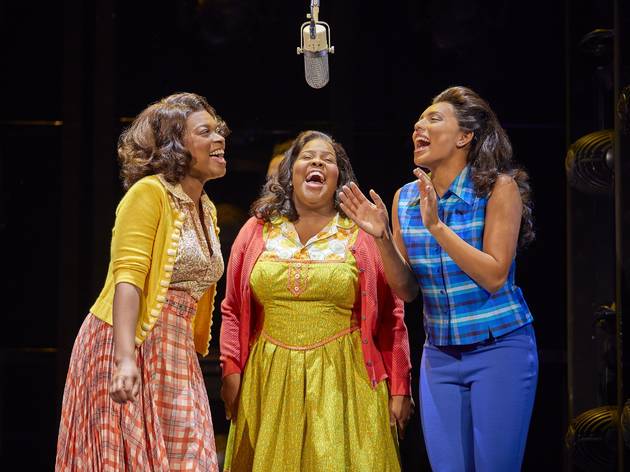 4/12
© Brinkhoff-Moegenburg
IBINABO JACK, AMBER RILEY AND LIISI LAFONTAINE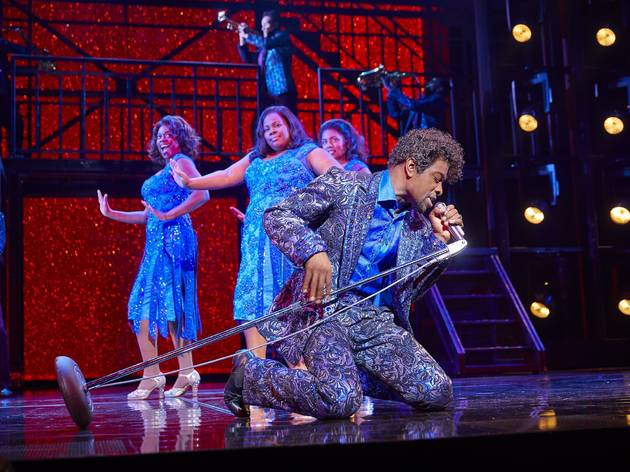 5/12
© Brinkhoff-Moegenburg
ADAM J. BERNARD AND (L-R) IBINABO JACK, AMBER RILEY AND LIISI LAFONTAINE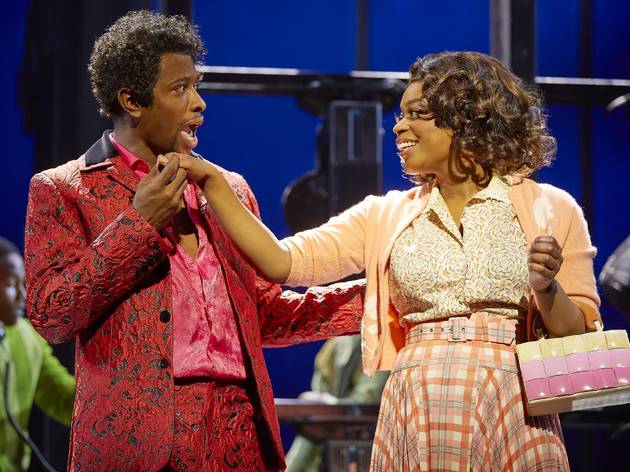 6/12
© Brinkhoff-Moegenburg
ADAM J. BERNARD AND IBINABO JACK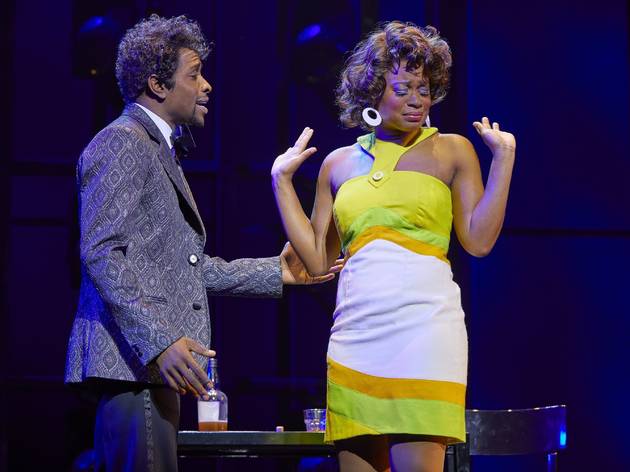 7/12
© Brinkhoff-Moegenburg
ADAM J. BERNARD AND IBINABO JACK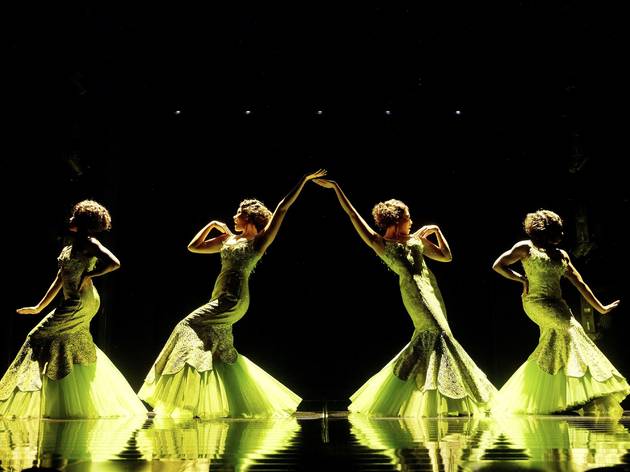 8/12
© Brinkhoff-Moegenburg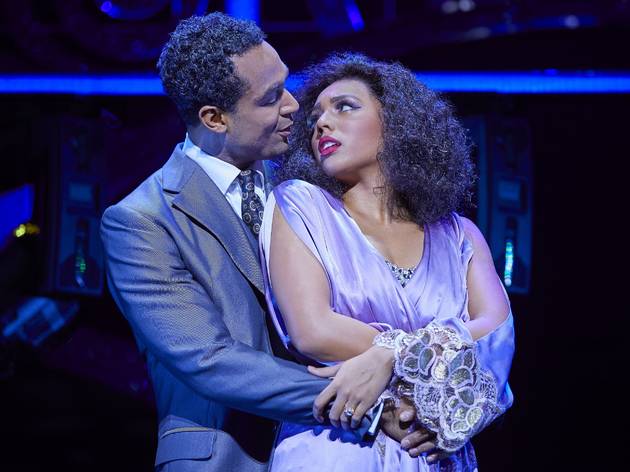 9/12
© Brinkhoff-Moegenburg
JOE AARON REID AND LIISI LAFONTAINE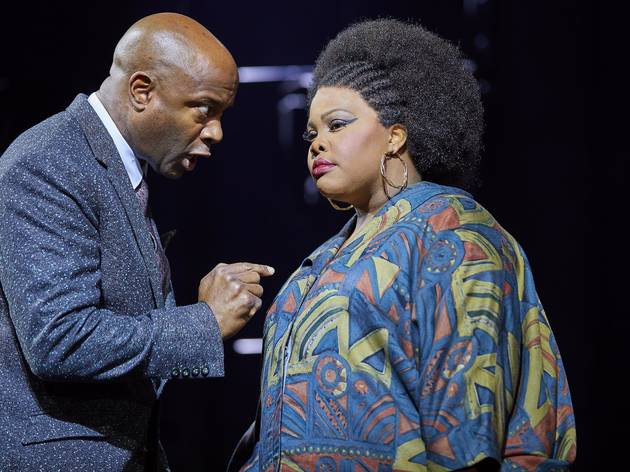 10/12
© Brinkhoff-Moegenburg
NICHOLAS BAILEY AND AMBER RILEY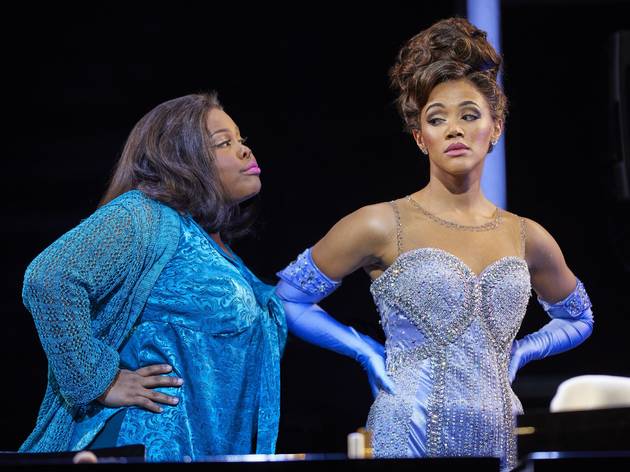 11/12
© Brinkhoff-Moegenburg
AMBER RILEY AND LILY FRAZER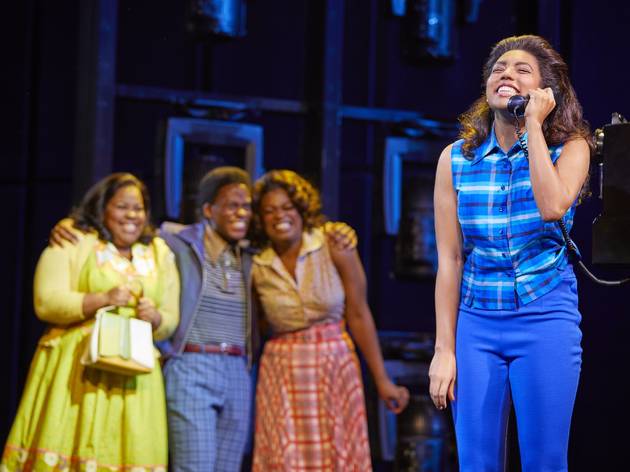 12/12
© Brinkhoff-Moegenburg
AMBER RILEY, TYRONE HUNTLEY, IBINABO JACK AND LIISI LAFONTAINE
Time Out says
Friendly warning! We're working hard to be accurate. But these are unusual times, so please check that events are still happening.
Award-winning '60s girl group musical
Motown's girl groups sang about needing love, love. But behind all the sappy stuff there was cold hard cash. Henry Krieger and Tom Eyen's 1981 musical is built on sharp insights into pop's economic realities. And this slick belated UK première, fronted by 'Glee' star Amber Riley and dripping in more Swarovski than a banker's chandelier, doesn't let you forget it.
The plot's not-so-loosely inspired by the story of The Supremes. The Dreams are three African-American teenage girls who sing gorgeous close harmonies in talent contests, until a gig singing back-up for sex symbol Jimmy Early (a cartoonishly hip-rolling Adam J Bernard) brings them closer to the big time. But they're not quite there. Their music is ghettoised on separate charts, and their hits are stolen by milk-white matinee idols.
Director Casey Nicholaw's fast-paced production plunges us right into these backstage frustrations. The Dreams' machiavellian manager Curtis Taylor Jr (Joe Aaron Reid) is waiting in the wings with a plan to get the dough rolling in. It's none-too-subtly implied that leader Effie, played by an astonishingly good Amber Riley, doesn't have the face for stardom – she's relegated to the background, in favour of picture-perfect Deena (Liisi LaFontaine).
In 'And I'm Telling You I'm Not Going', Riley proves what a mistake that is with a stupefying solo – her huge, wracked voice seems to swallow up the room (and blows away all memories of Jennifer Hudson's version in the 2006 movie).
But ironically for a musical that's all about the struggle between authenticity and commercial success, the rest of the original songs tend towards the generic: forget soul, they don't even have the kitschy, jingly magic of '60s hits, or the slick sensuality of '70s disco. And these identikit showtunes aren't helped by an uneven supporting cast and a dazzling tacky production: endless glittery backdrops and crystal curtains, and bright polyester costumes that unleash a little rainshower of sweat when the dancers spin.
Riley's 'No!' is strong enough to stop a freight train. But she doesn't have enough stage time to keep the story of The Dreams' runaway success on track. When she eventually joins them in a diamante-encrusted gown, it's much-needed relief. She's the star here, and she doesn't need the Swarovski to prove it.
This review is from 2016. The current cast of 'Dreamgirls' is Marisha Wallace, Moya Angela, Karen Mav (as Effie White), Brynnyn Lark (as Deena Jones), Asmeret Ghebremichael (as Lorrell Robinson), Joe Aaron Reid (as Curtis Taylor Jr.), and Tosh Wanogho-Maud (as Jimmy Early).
Check offical website for full cast details.
Details